Realme C31 launched on schedule yesterday following a series of product leaks, public certifications, and official teasers. The latest entry-level model in the C-series is offered at an ultra-affordable price. After the Realme 9i, the C35 just debuted in Indonesia and is rolling out to neighboring markets in the coming weeks.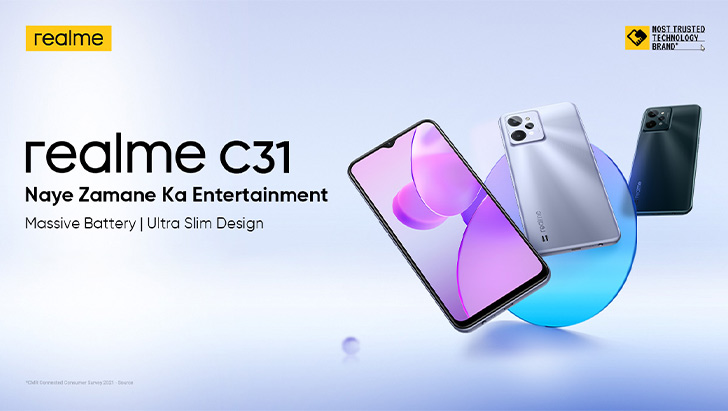 Expect the most barebones basic features from the Realme C31 (as is typical of phones in this range.) Its screen — an unremarkable 6.5" 720P IPS LCD — has a rounded notch bleeding from the top. Thick bezels surround it, and a low-resolution 5MP camera is encased inside the cutout.
The rear casing is modeled after Realme's more premium offerings. The camera plate, for instance, has a three-lens camera cluster. There is a 13-megapixel main camera, a 2MP macro, and a depth sensor. The plastic shell has a sunburst finish, available in gray and emerald green.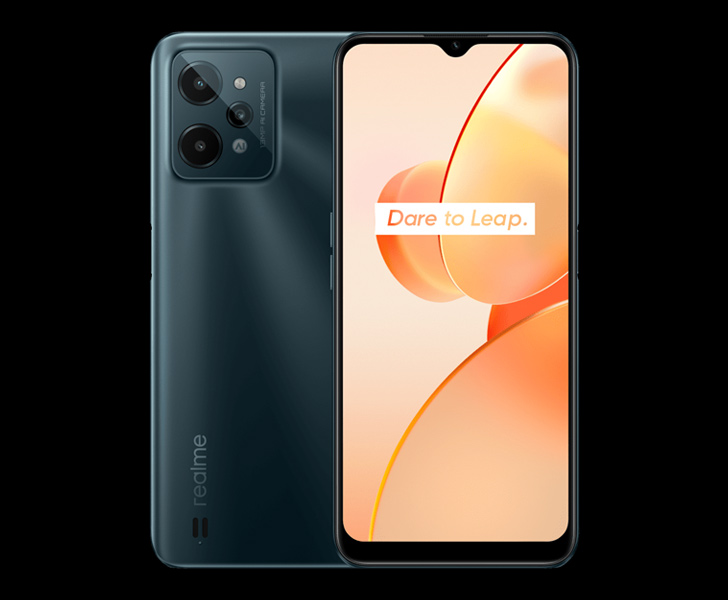 We find a mono speaker on the back and an ancient micro-USB and 3.5mm audio jack at the bottom at an affordable Realme mobile price. The brand has also embedded a thumbprint reader into the phone's side-facing power button. It's a convenient, easily accessible way to wake and unlock your Realme C31 simultaneously.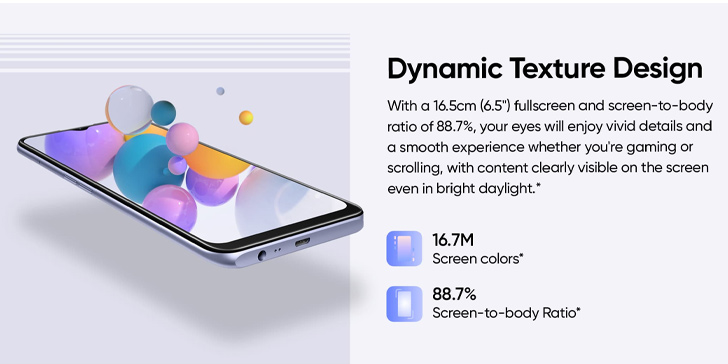 If you're familiar with the usual Realme UI, you might be surprised to learn that the C31 runs a trimmed version called the Realme UI R Edition. It closely matches the stock Android experience without the bloat and excessive resource-hog features. The new UI should make for better usability because the chip inside the Realme C31 is a mediocre Unisoc SoC.
Realme switched from MediaTek to Unisoc silicon in recent years. It means performance is no longer a priority for these phones. Everything runs on a 5000 mAh battery, 3GB/4GB memory, and 32GB/64GB storage. Realme C31 starts from ~ Rs. 20,000.