Realme is soon coming out with a companion edition to the Realme C20 dubbed Realme C20A. Its debut is slated soon in Bangladesh, where the pre-launch campaign has already kicked off. The teaser posters specify two key features.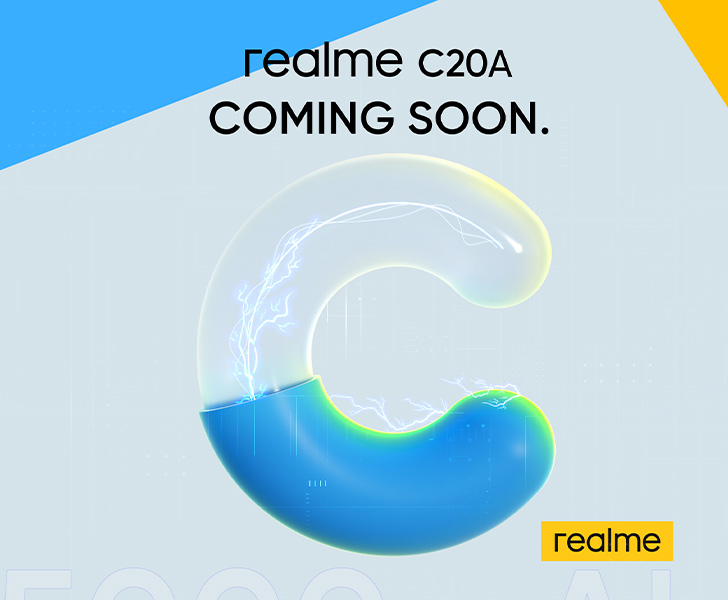 The promos published so far lack previews of the device itself but reveal that the upcoming Realme C20A features a 5000 mAh battery and a 6.5" screen. No timeline has been shared yet but, based on Realme's typical release cycle, the C20A could launch this month.
That covers all the details officially teased, but since the Realme C20A is built on the Realme C20, we already know that it will also be an entry-level value phone. For our readers out of the loop, Realme C20 features a 6.5" IPS LCD screen. It houses the front camera inside a notch and delivers a standard 720P resolution.

Similarly, the Realme C20 (like the C20A) also runs on a 5000 mAh battery, capped at 10W charging speeds. This battery powers the 12nm Helio G35 chipset at the phone's heart. It's a budget MediaTek chip with an octa-core CPU baked into it, clocked at 2.3GHz. Out of the box, Realme New Model 2021 boots to the latest Android-based RealmeUI.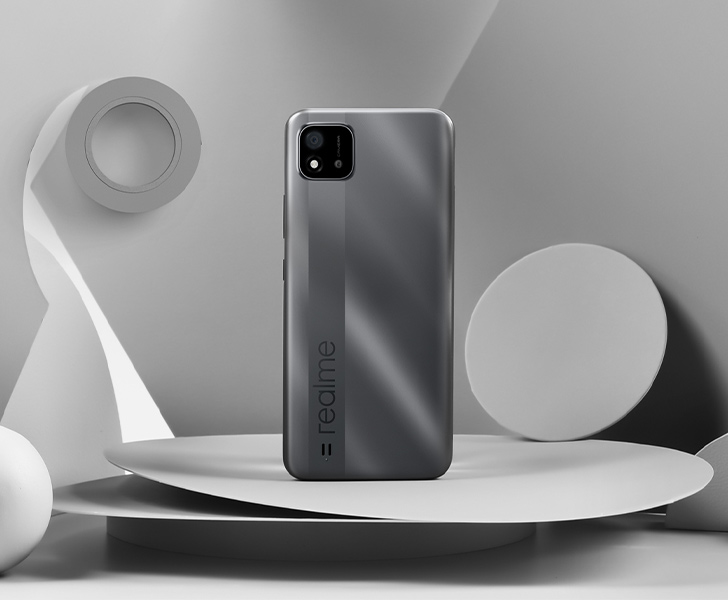 The C20 has only two cameras onboard, one 8MP rear camera and another 5MP selfie lens.
Given its ultra-affordable status, the rest of the internal hardware is as basic as it gets. We're looking at 2GB of memory and 32GB of eMMC 5.1 storage, expandable via a microSD card. The USB standard is the dated MicroUSB 2.0. Plus, there's a 3.5mm headphone jack included in the build. The C20 only has two cameras on board, one 8MP rear camera and another 5MP selfie lens.