With the rise of gaming, youngsters demand affordable smartphones with the best features. Not many brands have been able to ace this game but TECNO launched their latest gaming smartphone, the POVA 2, which has instantly become a favorite among gaming enthusiasts. We used the device for a few days, and today, we're here to talk over what the hype is all about.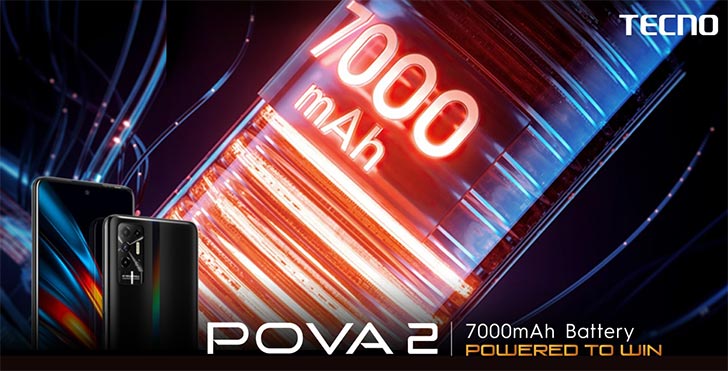 Tecno Pova 2's Massive Battery is no joke!
The most attractive feature of the POVA 2 is its massive battery. For the first time in Pakistan, TECNO brings the power of a 7000mAh battery. The POVA 2 claims to have a 28 hours call and 23 hours of gaming time, and just like you, we were skeptical about these ambitious statements, but this phone definitely surprised us. We played PUBG and Asphalt on this device for endless hours without the phone running out of battery. Moreover, when we finally charged the smartphone using the Dual IC 18W Charger after hours of usage, it took the POVA 2 to 100% in no time. The dual ICs help charge the massive 7000mAh battery way faster than any ordinary charger.
The bigger screen is definitely a plus!
There's no joy in gaming without a big screen in which you can truly experience the adrenaline rush from the intense game. With the 6.9inch FHD+ screen, POVA 2 took us to the world of gaming in real-time. Moreover, watching YouTube and Netflix was a treat on this device. POVA 2 has an amazing display quality and clarity with its 1080p screen resolution. The phone's textured design also makes it easier to hold it for hours without feeling tired and looks really stylish while holding.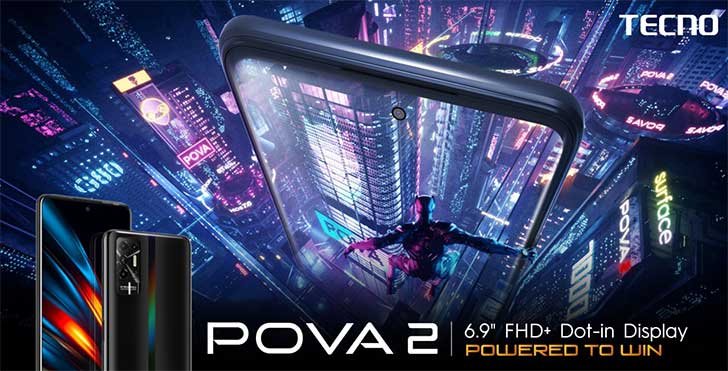 Not to forget the astounding Gaming Features!
With the powerful MediaTek Helio G85 Gaming Processor, gaming on this device was incredible! Equipped with the advanced ET Gaming Engine, the POVA 2 tremendously improved the gaming experience.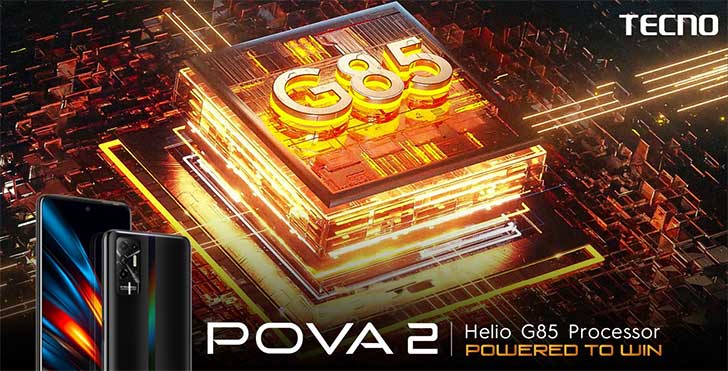 The other features include the Game Voice Changer, Magic Button, and Gyroscope which is hardware-based to give you that lag-free smooth gaming experience.
There is so much more to this device that you should go and experience yourself. POVA 2 has recently become the new favorite among gamers and battery fanatics. The phone is currently available in both online and offline markets at PKR 28,999 only. So hurry and get yours now!