OPPO has another budget smartphone heading out soon. From the brand's A-series collection, the impending device is the successor to the OPPO A16 (released in 2021). The all-new A17, as they call it, has already started building up the hype. With its freshly leaked renders lurking around the web, it shouldn't be long before an official announcement.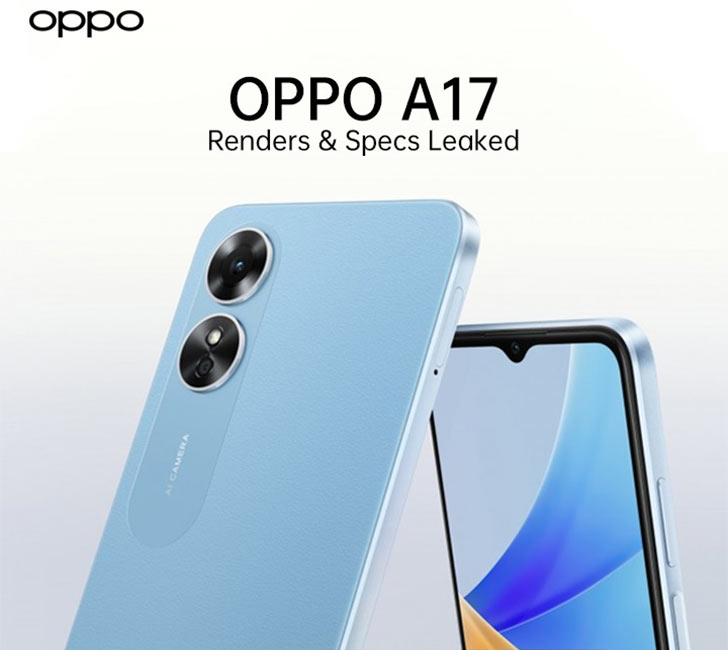 The leaked high-quality renders seem pretty promising. The circulating OPPO A17 images showcase it with an utterly unique design, camera style, and color palette. There are two circular camera silos on the back; one has a single primary sensor, while the other has a flash and secondary lens stacked on top of each other.
Camera units on the back stick directly out of the backplate, unlike the last year's A16. There are metallic right-angled rims around the phone, and the frame is totally-flat. The material used on the backplate endows it with an appealing look.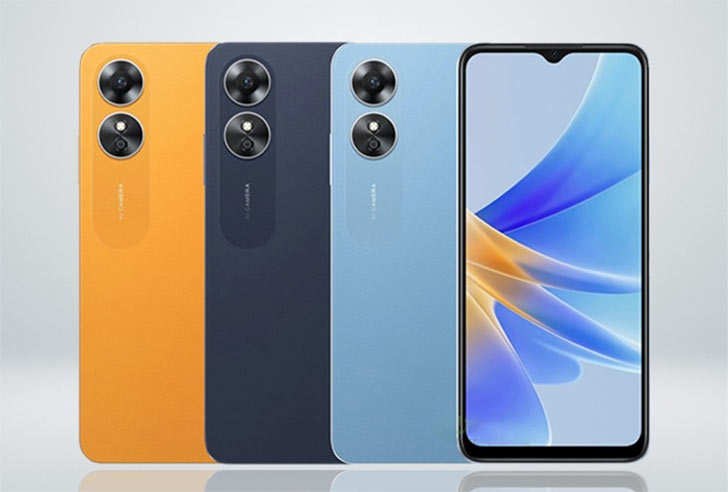 From the looks of it, A17's rear has a Faux leather finish. With slightly saturated accents around the cameras, the new OPPO A mobile has clean minimal skins. Kudos to Oppo for coming up with such an extraordinary design in the budget segment.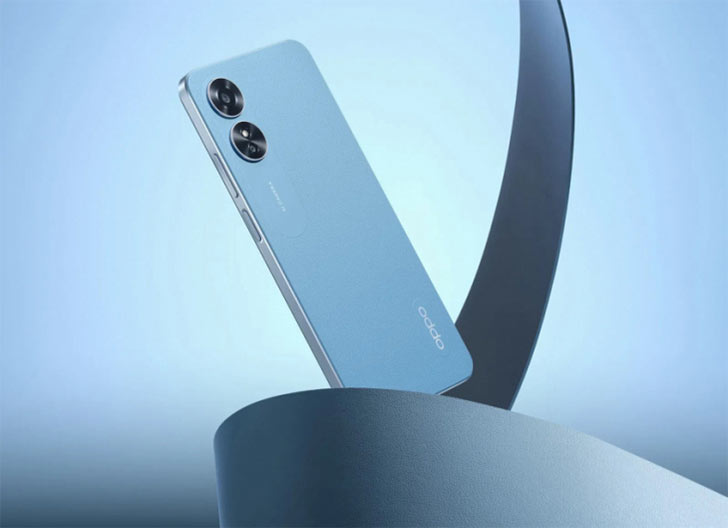 In addition to these previews, some of A17's internal specs have also leaked. Similar to the A16, the newcomer will also have MediaTek's Helio G35 silicon under the hood, joined with 64GB ROM and 5000mAh battery. Since their root specs are identical, other features might align as well.
The parent A16 bares a corner-to-corner 6.52-inch IPS screen, HD+ resolution, three RAM/ROM configs varying between 32GB and 256GB, a 13MP primary plus 8MP selfie camera, edge-mounted fingerprint scanner, Type-C port, 3.5mm audio, 10-watt charging, 5000mAh battery, and more.