Samsung is rushing the Galaxy S21 launch. Earlier this week, the upcoming Samsung Galaxy S21 series was leaked — shortly after several approved certifications for the phones surfaced. Later on, the popular phone leaker IceUniverse chimed in, predicting the screen design for the new flagship lineup — essentially corroborating the leaked renders we have already seen.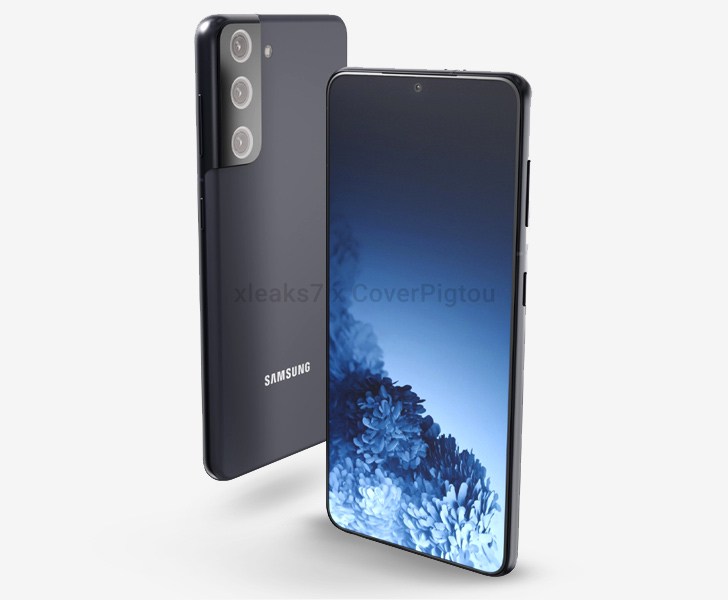 Let's take a look at the Samsung Galaxy S21 mockups first. Other than the dramatic design change of the camera bump (which is now bigger than ever but wraps around the frame of the phone), the visual overhaul to note here is the flat screen.
Samsung is building on the design they introduced with the Galaxy S20 Fan Edition. Instead of the curved displays on the original Galaxy S20 series, the Galaxy S21 has flattened edges. The centered hole-punch won't be replaced with an under-display alternative, but it seems to have shrunken.
@UniverseIce suggests that Samsung will be releasing the Galaxy S21 (or S30) in the same three editions once again: Galaxy S21, Samsung Galaxy S21 Plus , and Samsung Galaxy S21 Ultra. Of these three, only the S21 Ultra will have a curved screen. The S21 and S21+ have symmetric bezels and '2D' displays. From an aesthetic standpoint, curved screens give the illusion of a bezel-free experience, but they aren't the most functional. Content can bleed into the edges and leads to accidental touches.
So instead of chamfering the screen, Samsung is trimming the bezels. With a balanced, symmetric bezel profile, the chin and the forehead will be shaved off to match the side bezels. We see this design in the mockup previews that feature razor-thin bezels on all four sides.
And since Samsung's flagship displays are industry-leading, it would make sense for the Galaxy S21 screens to be a cut above not just the competition but also their last-gen phones. Plus, the S21 Ultra, with its curved display and unusually thin bezels, may very well be the most beautiful display from the phone-maker yet.