The Smart series from Infinix features the brand's most affordable, entry-level phones. Infinix Smart 6 was the last model belonging to this line. And Infinix has now followed up on it with a 'Plus' edition. The new Infinix Smart 6 Plus debuted in Africa this week, where it's already available in stores, and the rollout should continue to more markets in the coming weeks.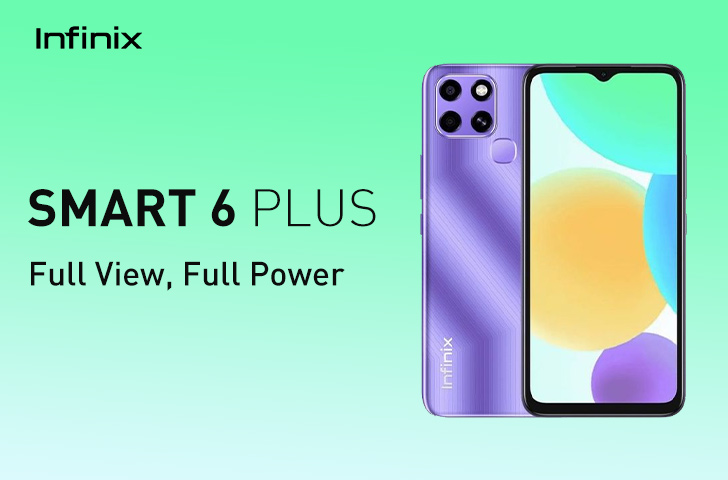 Here's what the Infinix Smart 6 Plus has to offer. First off, it's a barebones, essential-features-only phone. The screen is an unremarkable 6.6" LCD with a notch, 720P resolution, and a tall 20:9 aspect ratio.
It houses a low-res 5MP selfie camera. The rear camera cluster is made to look like a triple-lens system, but two of these shooters are sticker cameras. The only usable camera has an 8MP sensor behind it.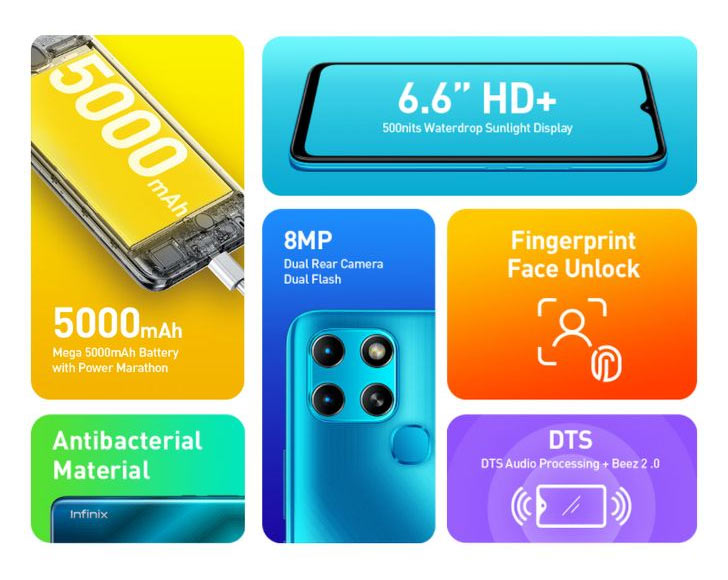 It's contained inside a camera square, flanking an instant fingerprint scanner. The new Infinix Smart mobile 6 Plus shell has a textured plasticky finish, available in purple, blue, and sea-green shades. We find a 3.5mm audio jack, a slot for storage expansion, and an ancient micro-USB interface on the frame.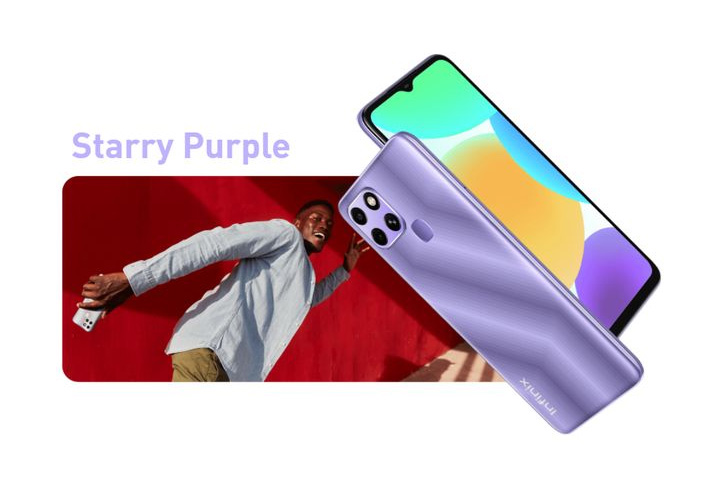 Performance is hardly anything to write home about. The phone's engine is a cheap, old MediaTek Helio A22 chip. It's hooked up to a 5000 mAh battery without any rapid charging. You get 2GB of memory and 32GB of internal storage (expandable up to 128GB.)
Because of its dated hardware, the Infinix Smart 6 Plus can't run the full-fledged Android OS. Instead, the phone boots to a trimmed version called Android 11 Go Edition. It starts from ~ Rs. 26,600.