Infinix Hot 10's lighter variant the Hot 10 Play is the latest entry-level phone from the budget-friendly brand. It comes in two different storage variants, but only the 2GB/32GB edition was released in Pakistan last month. The 4GB/64GB version is on its way.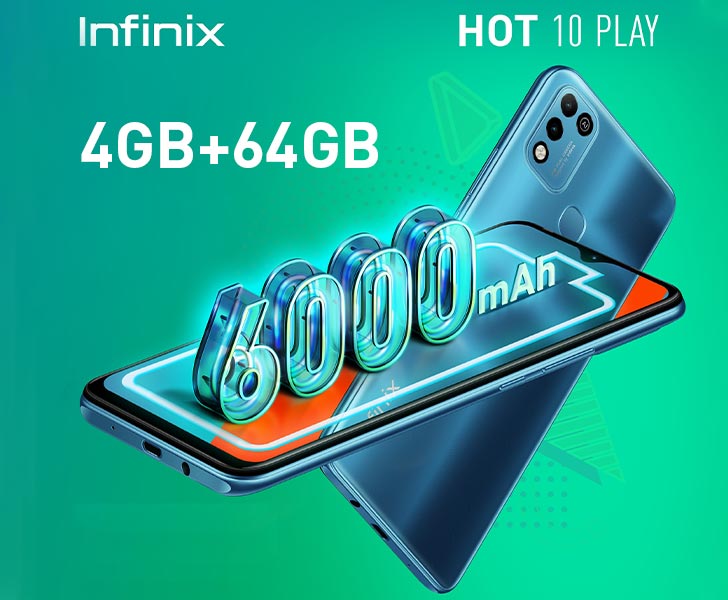 Infinix Hot 10 Play 4GB will launch in Pakistan before February ends, sources told WhatMobile. The two versions are essentially the same, save for their memory/storage configurations.
While the 32GB Hot 10 Play offers 2GB of RAM, the 64GB variant bumps it up to 4GB. Both options are expandable up to 512GB. Naturally, the upcoming version would be priced slightly higher.

Infinix Hot 10 Play is meant to be a complete starter phone, so it lacks the modern bells and whistles you'll find in pricier value models. It features the entry-level MediaTek Helio G25, the OS is Android10 Go, designed for low-end hardware, and the USB interface is microUSB 2.0.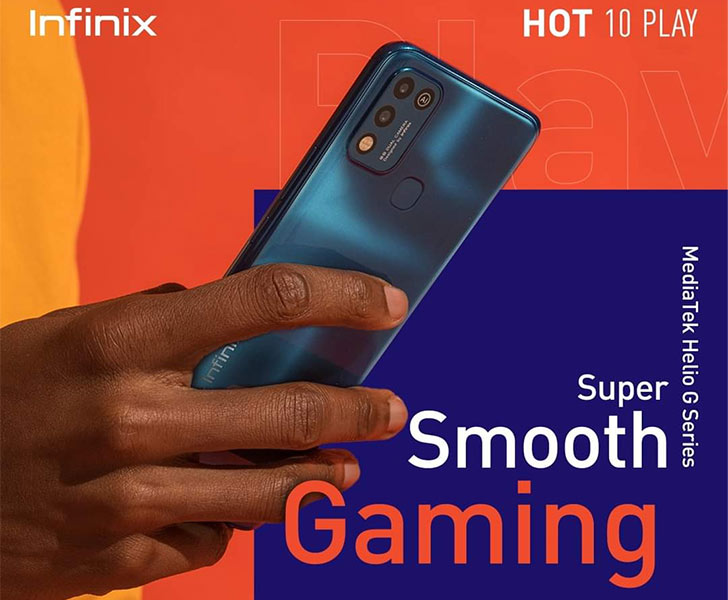 That said, the battery life is a highlight of this device. The Hot 10 Play packs a massive 6000 mAh cell. The low-powered TFT screen and chip are hardly resource-hungry; a single charge has enough power for 55.7 days on standby, 155 hours of music playback, and nearly fourteen hours of light gameplay, according to Infinix.
Plus, when you're down to 5%, power-saving optimizations kick in to stretch the battery life by up to 2.7 hours. The handset will go on sale next month with an affordable Infinix mobile price tag.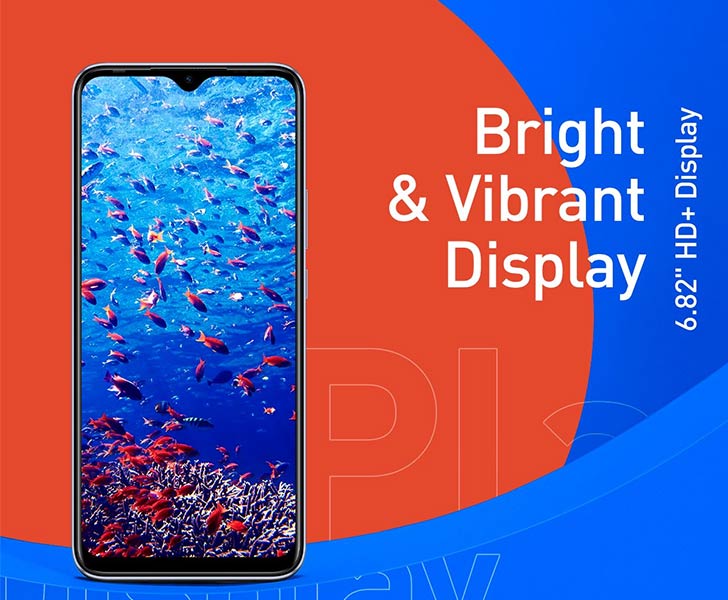 Where most entry-level phones in the range lack any sort of fingerprint support, the Infinix Hot 10 Play has a reliable rear-facing fingerprint scanner. The camera system, flanking the scanner, features a 13MP f/1.8 camera and an "AI Lens." The front camera, housed in a notch, uses an 8MP sensor.
If large Note-esque displays appeal to you and you're on a budget, the Hot 10 Play should be on your radar. We're looking at a 6.82" IPS LCD screen that delivers a resolution of 720P and a screen-to-body ratio of 90.66%.