Infinix's Hot 10 budget family grew by a new member yesterday with the launch of the Hot 10S. The phone comes in two variants, one supports NFC, the other doesn't. A budget gaming chip, smooth screen, and a giant battery are what Infinix is offering. We're going to take a look at it.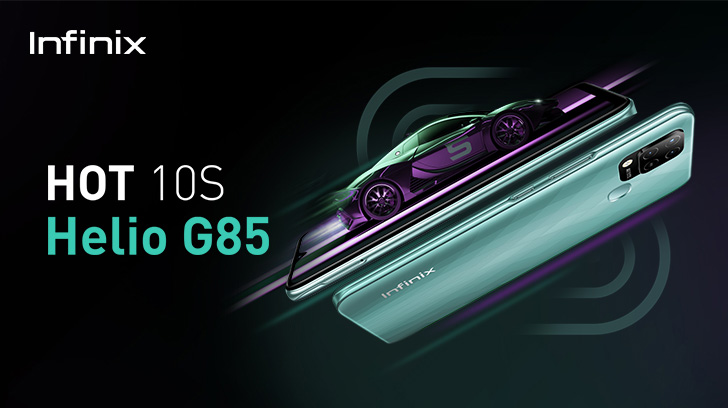 The MediaTek Helio G85, from the chipmaker's line of entry-level gaming chips, is at the heart of Infinix Hot 10S. The new mobile platform brings a major GPU and CPU performance boost to the Hot 10 series. It's backed by the latest Android 11, 6GB of memory, and 128GB of internal storage, expandable up to 512GB.
Enjoy uninterrupted gameplay thanks to the massive 6000 mAh battery that powers the Infinix Hot 10S. The NFC variant has a 5000 mAh cell; both use micro-USB without any fast-charge support.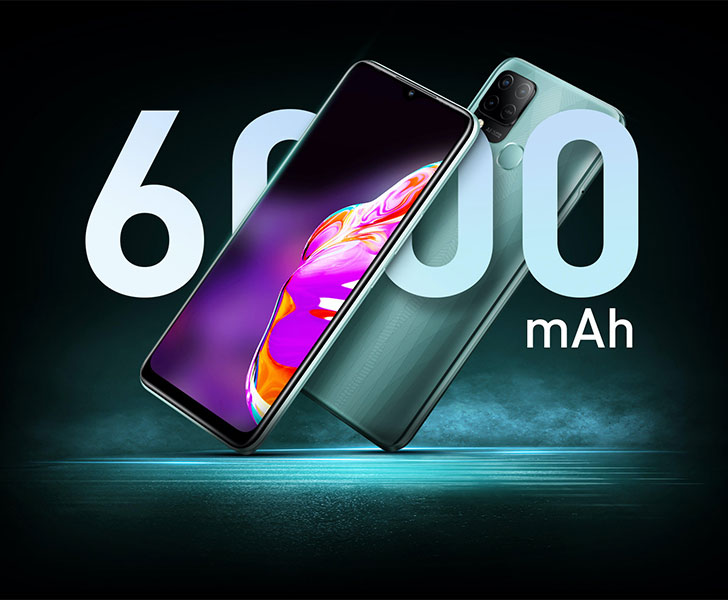 Infinix promises 62 days on standby and 18 hours of gaming on a single charge. Plus, software tweaks can extend that battery life even further. Speaking of software magic, the Hot 10S also has a built-in 'DAR-Link' game booster and all of that at an affordable Infinix mobile price.
Infinix Hot 10S also has the visual experience covered with its oversized 6.82" IPS LCD. Although its resolution is capped at 720P, the display can refresh at 90Hz and responsively sample for touches at 180Hz. The panel fills a tall aspect ratio and has a notch bleeding into its center.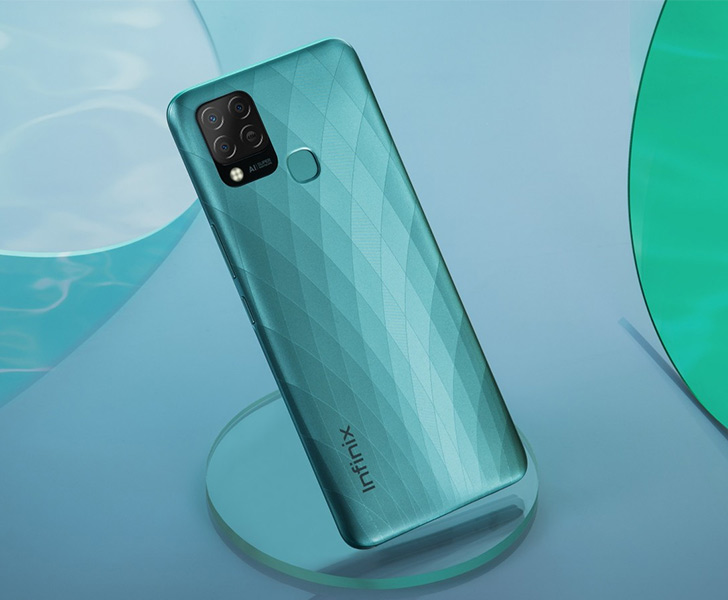 Flip the phone over to find a capacitive fingerprint scanner and a quad-camera matrix mounted on the back. The shell, a thick 9.2mm slab, comes in mint, blue, black, and purple shades. Infinix Hot 10S is finished in a neat, geometric pattern all over.
For its optics, the Hot 10S features a 48MP primary rear camera and an 8MP selfie camera. It's packed to the brim with flashes. You will count no less than six LED flash modules onboard, not to mention an extra 2MP sensor. Infinix Hot 10S starts from $130 (~ Rs. 19,900), while the base Hot 10S NFC edition is priced at $120 (~ Rs. 18,000.)