Infinix has a new Hot 10 series phone lined up for launch soon. Infinix Hot 10 and Hot 10 Play have been launched already, but there's an even cheaper Hot 10i coming soon. The Indonesian authorities have previously certified the phone. It was most recently featured on the Google Play Console (the database for Android phones that support Google services.)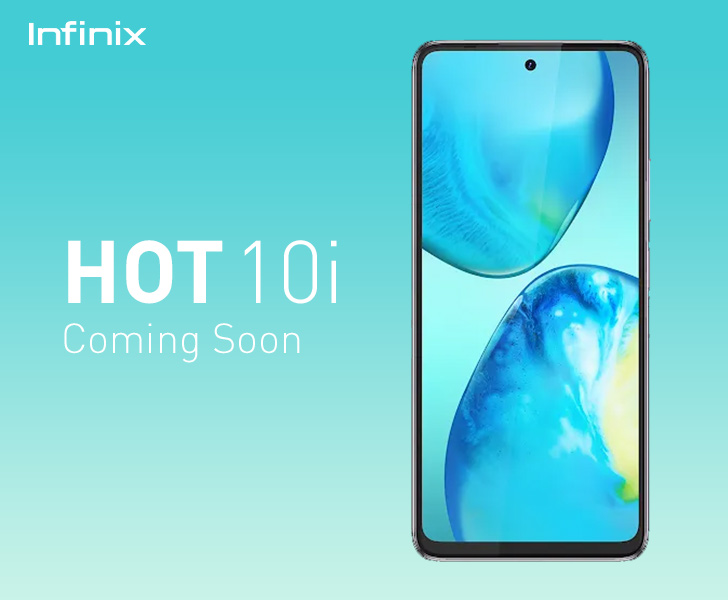 Before we get into the specifics, note that the Infinix Hot 10i is shaping up to be the most entry-level phone on the Infinix product catalog. That means bare-bones, essential features paired with low-end hardware. Conversely, this makes the Hot 10i one of the most affordable Infinix phones. The Hot 10 series will cater to every sub-segment of the budget market with the Hot 10i release.
You can find the Hot 10i listed under its model name "X658B." As seen in the image attached on the Google Play Console, the phone has a tall, thickly-bezel display with a hole-punch carved in its center. Its exact dimensions were not specified, but the display produces a generic 720P resolution and a pixel density of 320 DPI.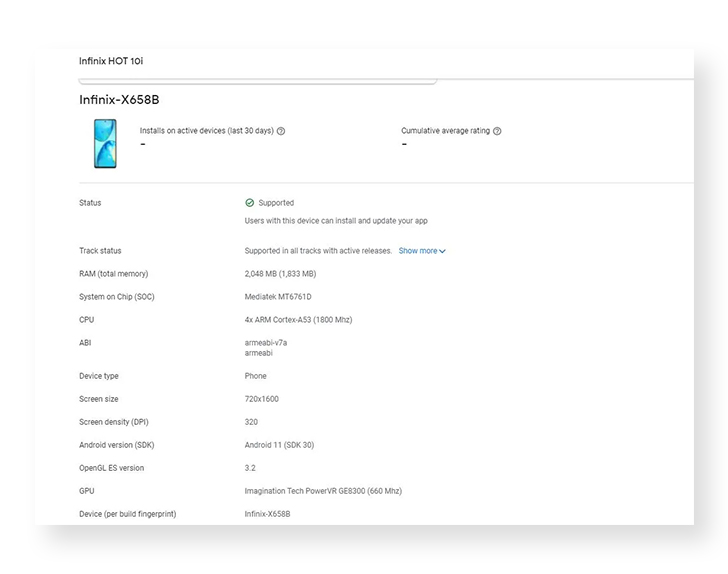 MediaTek Helio A20 — a 12nm entry-level chip from last year — is at the heart of new addition to the Infinix price list. The Hot 10 and Hot 10 Play both ran Android10 but because of their poor upgrade schedule, it'll be a while before they're updated to the latest Android.
However, the Infinix Hot 10i boots to Android11 straight out of the box — although, given the low-end hardware, it could be the Go edition of Android optimized for entry-level phones. Plus, you get at least 2GB of memory.