Xiaomi's Redmi Note series is one of their best-selling lineups. So much so that they refreshed it twice last year — with the Xiaomi Redmi Note 9 and Note 9 5G. This year's Redmi Note 10 Series is coming soon. A Xiaomi executive teased this arrival on Weibo.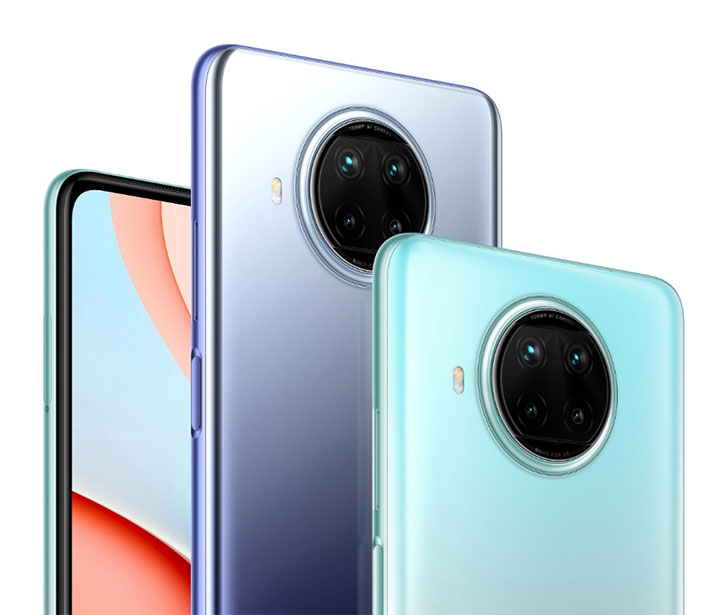 Lu Weibing, Xiaomi's vice president, hosted a Q&A on his social media. He shared the recently launched Note 9 images, asking fans what they expected from the upcoming Xiaomi Redmi Note 10 lineup.
In response to a fan inquiring about it, the VP hinted that the charger has been removed from the box. With the Mi 11, Xiaomi gave customers an option to include the charger. And the strategy seems to have trickled down to non-flagship phones.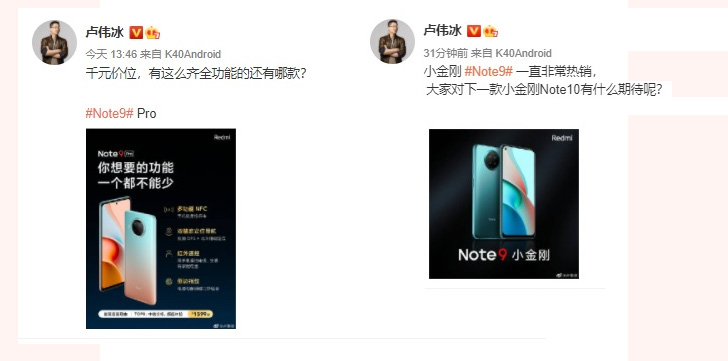 The Redmi Note 10 and 10 Pro are debuting in India in February, according to a previous report. Similarly, the key specifications of the Note 10 were also leaked. The new handsets are expected to be added soon to the Xiaomi price list.
Xiaomi Redmi Note 10 allegedly runs on Qualcomm's Snapdragon 750G 5G chip, which offers a leap in raw performance over the Note 9 and its Snapdragon 720G. The Note 10 Pro could feature the latest Dimensity 1100 5G chip. At any rate, the introduction of Snapdragon 750G makes the entire lineup 5G-powered.
The standard Note 10 is also rumored to have a 6.67" IPS LCD panel capable of refreshing at a smooth 90Hz (the Pro variant hits 120Hz.) Even Xiaomi's entry-level phones now have full HD screens, so you can expect the same resolution from the Note 10. Lastly, the phone has a quad-camera setup, led either by a 48MP or a 64MP sensor.