Vivo X70 Pro belongs to the latest line of flagship phones from Vivo. Vivo promises a professional photography experience. That claim was put to the test recently when DxoMark benchmarked the X70 Pro camera. It was ranked first on DxOMark's premium smartphone charts, taking over the iPhone 13.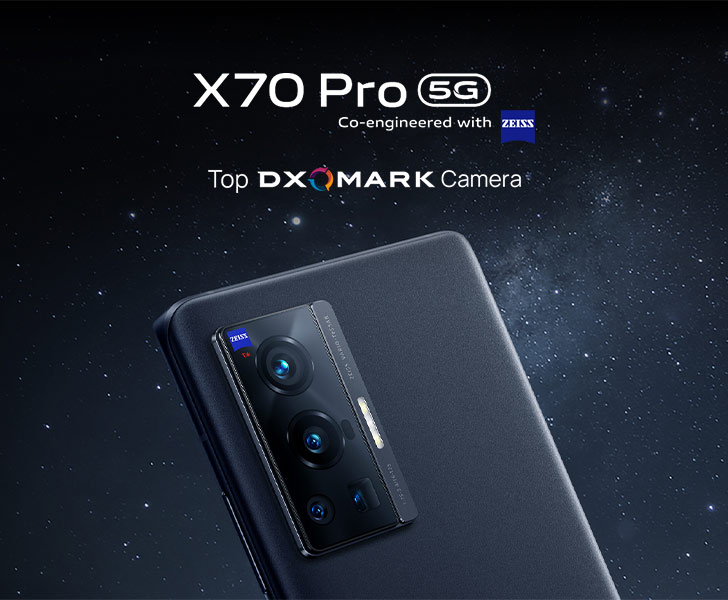 Before we get into details of the review, note that DxOMark splits the smartphone camera rankings into two categories — Global Rankings and Premium Rankings. The reason or purpose behind this is unclear. But Vivo X70 Pro leads the premium list, not the global rankings (where it's positioned 12th.) On the other hand, Huawei P50 Pro is still the top-rated camera by DxOMark.
As for scores, Vivo X70 Pro hit 131 points on the benchmark for overall performance. It manages 139 points on photography, 77 for zoom, and 111 for videography. DxOMark reports a wide dynamic range and accurate exposure capturing. The phone also recovers detail in low-light shots.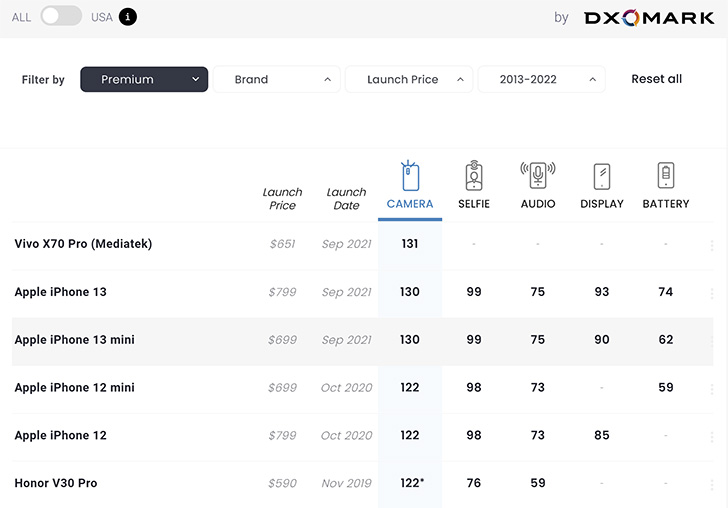 The shallow depth of field is precise. Video stabilization, powered by Vivo's micro-gimbal solution, is also effective. The testers especially praised the autofocus system, which works as expected in all conditions.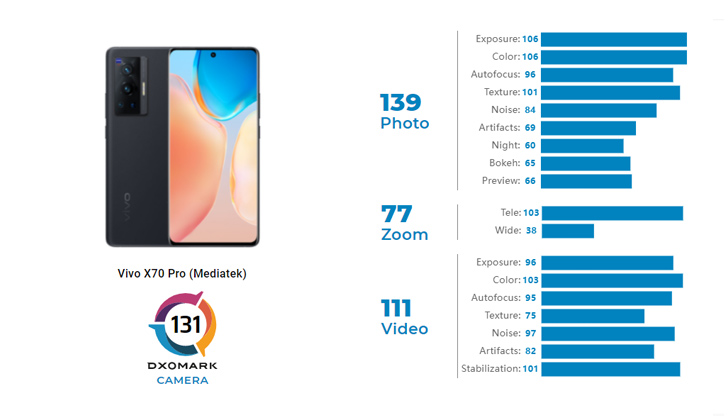 The ultra-wide camera on the latest Vivo flagship mobile doesn't have the most expansive field of view, but it delivers a wide dynamic range preserving details in both light and shadow. But in auto mode, the wide-angle shots can present noise and color fringing. The dual telephoto system produces excellent photos at long range, but when zoomed in all the way, there's a noticeable drop in resolution.
There aren't many improvement points in photography except for occasional color cast and autofocus hiccups in low-light. Generally, videos have natural color, good exposure, and are effectively stabilized.