Following its debut in Nigeria last month, the Tecno Spark 8 was released in India. And its next stop is Pakistan, our sources confirm the handset to reach Pakistan by the first half of November. Weā€™ll review what the Spark 8 has to offer.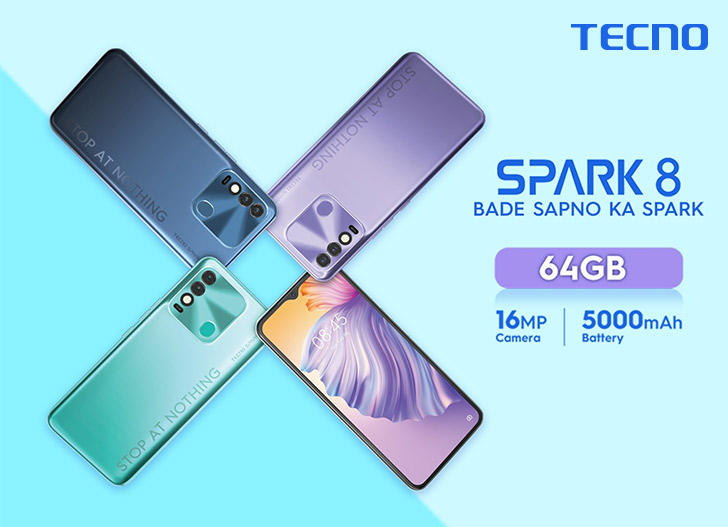 The Tecno Spark 7 successor has entry-level specs that arenā€™t as competitive as other Chinese brands or even smartphones from Tecno. Weā€™re looking at a 6.52ā€ IPS LCD on Spark 8 with a hefty chin and a drop notch. It delivers a 720P resolution and fills a 20:9 aspect ratio.
Flip the Spark 8 over to find an oversized, glossy camera platform. It features two lenses, a fingerprint scanner, and a lot of blank space. The rear camera is 16MP with a wide f/1.8 lens in front of it. An 8MP front camera is encased in the notch.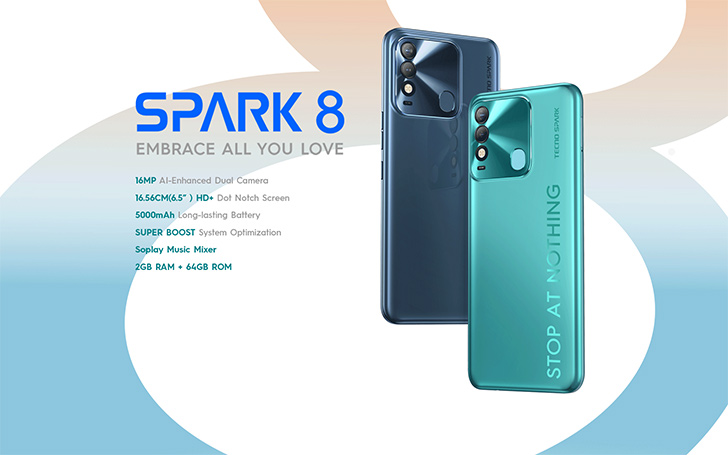 You can pick Tecno's new model for 2021 from three colors ā€" mint, slate gray, and violet. The shell is crafted from plastic and finished in two tones. Not to mention, ā€˜Stop at Nothingā€™ stamped on the back in giant, bold lettering. Tecno Spark 8 also includes a 3.5mm audio jack and a dated MicroUSB port.
Itā€™s all powered by the generations-old MediaTek Helio A25. The chipset is paired with 2GB of memory and 64GB of expandable internal storage. The Tecno Spark 8 packs a 5000 mAh battery (but the phone lacks fast charging support.) Android 11 Go OS, trimmed down for low-end hardware, runs on this hardware. Itā€™s priced at INR 7,999 (~ Rs. 18,200.)