Samsung's first move towards expanding the iconic S-pen experience to their other products came with the Samsung Galaxy S21 Ultra — which carries support for the stylus as an add-on. Its next step would be offering the feature with the Galaxy Z foldable flagships. Based on recently leaked promo material, the Galaxy Z Flip3 is compatible with the S-pen. Now, a trademark document has corroborated the same.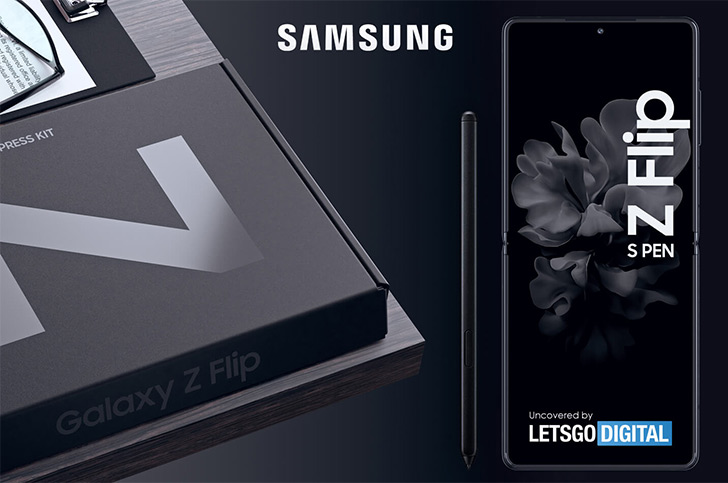 The European publication LetsGoDigital uncovered the trademark that Koreans filed with the European Union Intellectual Property Office (or EUIPO) for the title Samsung Galaxy Z Flip3. Other than smartphones and protective cases, it also lists capacitive styluses and electronic pens to be trademarked for the Z Flip brand.
Samsung has plans to integrate the S-pen into the Z Flip lineup, well past this year's Galaxy Z Flip3. The Korean giant has been doubling down on its foldable segment, so it'll be interesting to see how well they can marry the clamshell form factor with the stylus.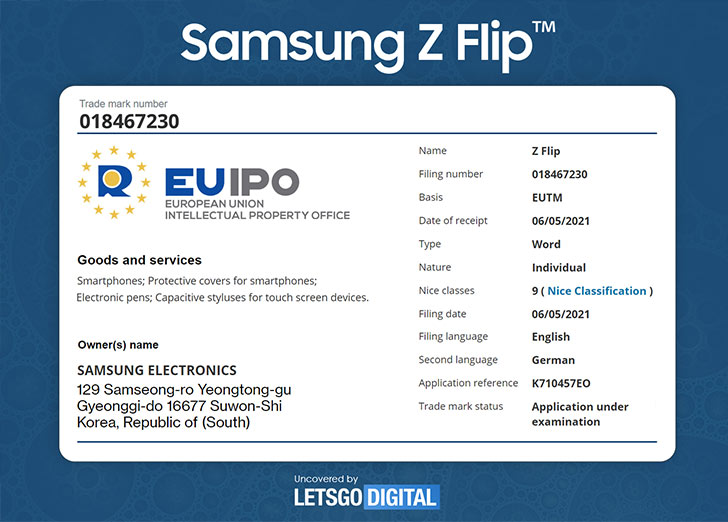 It's still unclear if the Galaxy Z Flip3 will feature a dedicated slot for housing the S-pen. In all likelihood, it will go down the route of the Galaxy S21 Ultra that needs a casing to store the S-pen. For future Flip generations, that could change since rumor has it that Samsung is pulling the plug on the Galaxy Note series and replacing it with their foldable lineup.
The Galaxy Z Flip3 is expected to debut alongside the Galaxy Z Fold3 at flagship Samsung mobile prices. The next Galaxy Unpacked event slated for early July. We'll keep you posted as the story develops.