Samsung Galaxy A33 5G has been featured in a string of piecemeal leaks over the past few weeks. But our first detailed tip comes in the form of leaked press mockups and specs. The phone is reportedly slated for launch in January next year.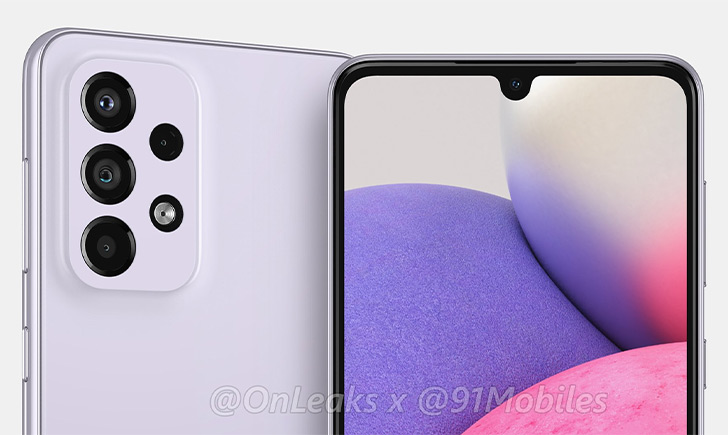 Steve Hemmerstoffer, better known as @OnLeaks, partnered with 91Mobiles to bring us the high-quality Galaxy A33 renders. The post also includes several specifications.
This year's Samsung Galaxy A32 came out with one of the most refreshing designs on a phone. But the Galaxy A33 rocks a standard, generic camera rectangle. Instead of simply sticking out of the shell, the camera island seems to be carved out making the entire backplate a seamless one-piece block. The chassis is 8.1mm thick.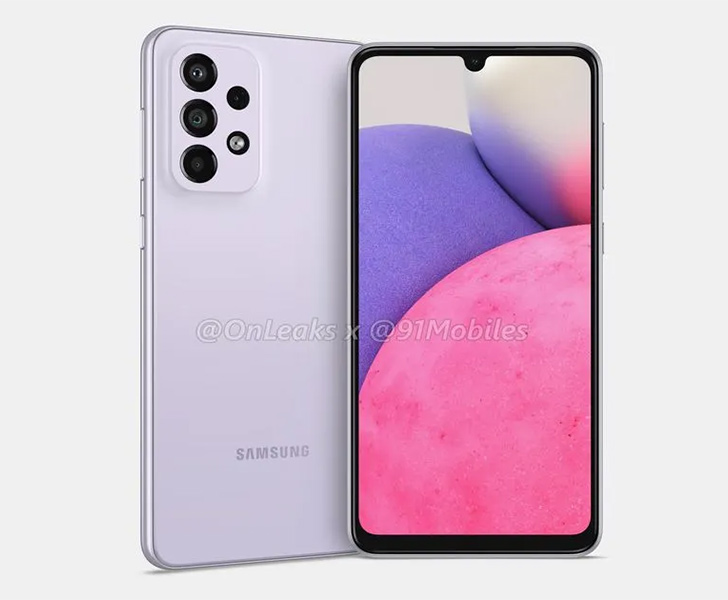 It's finished in four clean satin matte colors: Black, Lavender, White, and Orange. Four lenses and an LED flash live inside the camera housing of the new addition to the Samsung price list. A U-shaped notch blends into the phone's display. Side-by-side, you couldn't tell the A32 and A33 screens apart.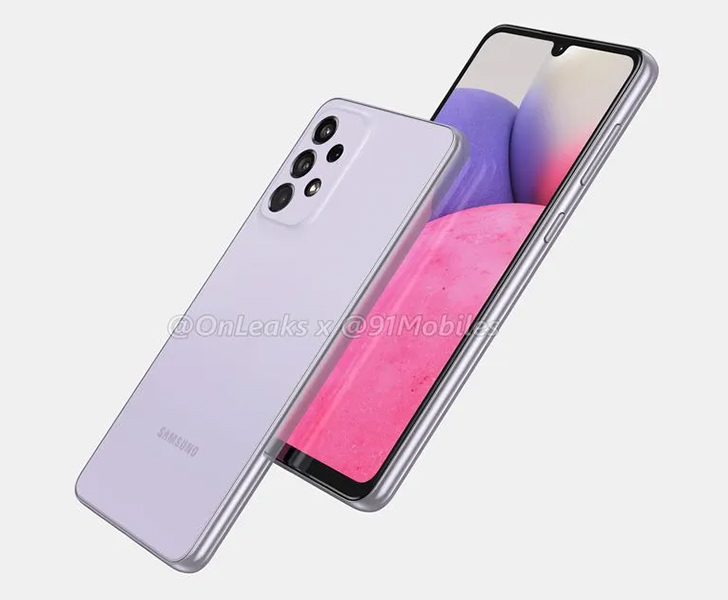 We're looking at a 6.4" AMOLED screen featuring a 1080P resolution. A high refresh rate could also be in the cards. Industry's ongoing campaign to bury the headphone jack seems to have reached budget phones too. Samsung has lopped off the 3.5mm audio jack that was found on the Galaxy A32. The USB interface is Type-C, naturally.
Speaking of ditching things, the Galaxy A33 will be offered in a single 5G edition only. This year's Galaxy A32 was available in both LTE and 5G options.