After Samsung Galaxy A12 and A02s launch last month, the Galaxy A02 is the latest entry-level A-series phone in Samsung's catalog which just got launched in Pakistan. Contrasted against last year's A01, it has a bigger battery, screen, and storage capacity. Save for those features, Galaxy A02 is a mild refresh of its predecessor. Let's take a look.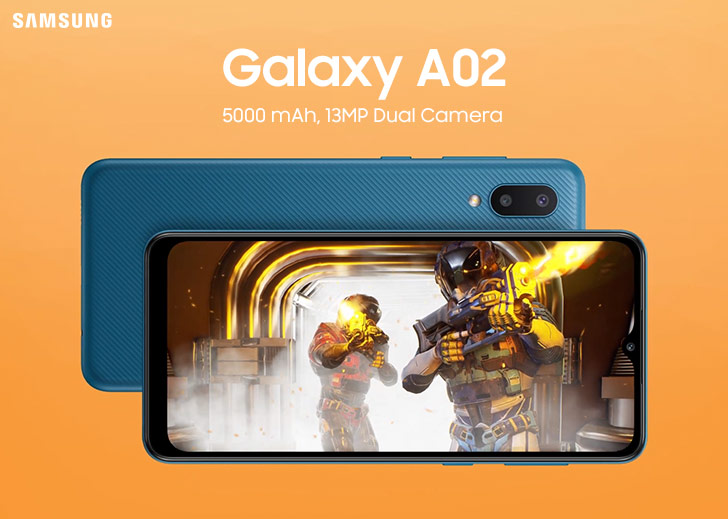 We start with the obvious changes. The A01 had a compact, very pocketable form factor. This dying breed of phones just got even rarer because the Samsung Galaxy A02 uses a standard 6.5" screen. It's a 720P LCD that fills a taller 20:9 aspect ratio. The hefty chin has been trimmed off, but a drop-shaped notch still bleeds into the panel.
The memory has been bumped up to 3GB; it now comes with two storage options: 3GB+32GB and 3GB+64GB. Also, the Galaxy A02 uses a 5000 mAh battery without any fast charging support. The USB interface is micro-USB 2.0.
A fingerprint scanner, which has become an essential feature even for low-end devices, would have been a welcome upgrade. But, much like its pricing and specs, the A02 is far from a competitive phone. Samsung Pakistan doesn't explicitly name the chipset, but trusted sources confirm that it's the MediaTek MT6739 — an old-gen mobile SoC built on an obsolete 28nm wafer.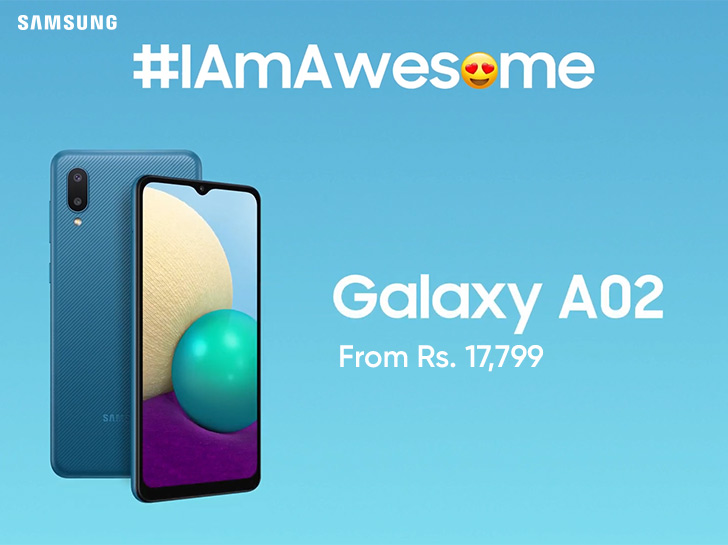 Consider Samsung Galaxy A02's Chipset a step-down from the 12nm Snapdragon 439 in last year's A01. In a similar vein, the OS is still OneUI 2 (based on Android 10.) But the 3.5mm headphone jack and storage expansion slot have survived another generation.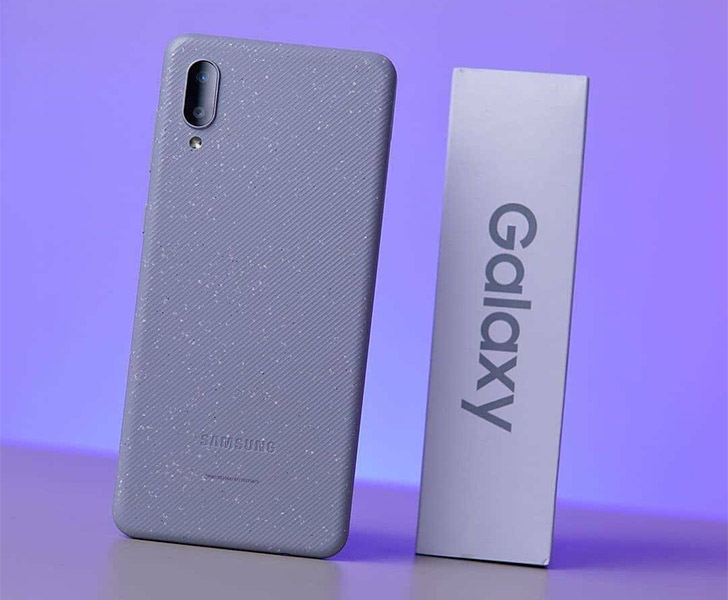 Lastly, the Galaxy A02 has three cameras: two on the back, one on the front. The primary 13MP f/1.9 camera is joined by a 2MP depth sensor. And the front lens has a low-res 5MP sensor behind it.
The Samsung Galaxy A02 is available in two colors, black and blue. Its base 3GB/32GB edition starts from Rs. 17,799, and the top-end variant costs Rs. 19,799 with 64 gigabytes of storage and 3GB of RAM.