Realme went on record yesterday to announce the upcoming arrival of the GT Neo3. The Realme GT Master's new cousin is a premium mid-range phone featuring a brand new MediaTek chip. The official sources also teased some other innovative products Realme has in store for us this year.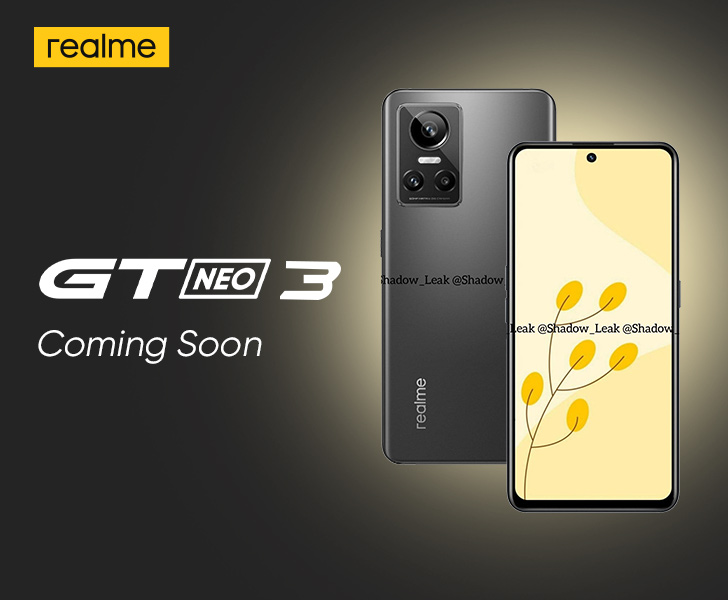 Madhav Sheth, VP of Realme, tweeted that the Realme GT Neo3 is slated for debut in the second half of 2022. It'll be the first to rock the newly-announced MediaTek Dimensity 8100 chip. It's built on a 5nm node and houses a bleeding-edge ARM GPU. The platform offers native support for WQHD+ at 120Hz, 4K HDR recording at 60FPS, and Dual SIM 5G.
Realme GT Neo3 will also be the first Realme phone to offer hyperfast 150W UltraDART charging. Realme has already demoed this tech at the MWC 2022 event. We've also seen a few product mockups showcasing the GT Neo3.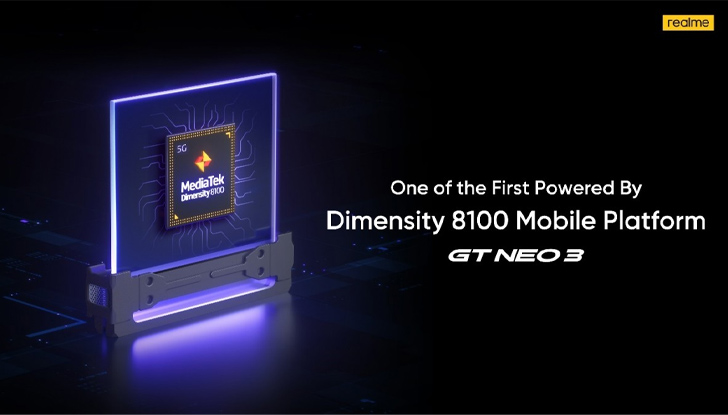 The upcoming addition to the Realme price list features a cookie-cutter single-toned matte casing that's chamfered around the edges. Three lenses are arranged inside the camera rectangle, mimicking Vivo's popular 'cyclops eye' layout. The Realme GT Neo3 screen has an O-hole punched into the middle.
Realme is also working on under-display camera technology for its future phones. The first generation should be out before 2022 ends. Plus, Realme is unveiling its first foldable phone soon. The prototypes are already in the works, per the official sources. The MagDART concept announced last year has yet to hit the market. But it's long-due for a commercial release now.