Realme's upcoming flagship, codenamed 'Race', has been thoroughly leaked, but we didn't have the name until now. Realme just kicked off the marketing campaign for the phone. It's called Realme GT 5G, and it's coming soon.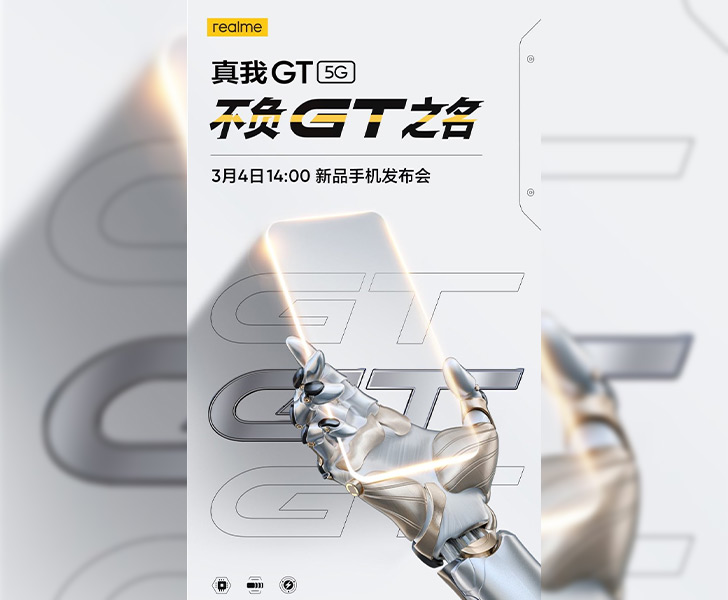 The announcement was made in an official teaser poster. Realme GT will make its debut in China on March 4. A Realme executive has previously confirmed that the phone uses Qualcomm's latest Snapdragon 888 chip.
We've learned Realme GT's specifications and design details through a series of leaks and certification documents. 125W UltraDART fast charging, which its parent brand Oppo announced last year, will launch with the GT. The technology can fully charge a 4000 mAh battery in only 20 minutes, Oppo said in a press release.
The GT has a 120Hz OLED screen. But there have been rumors surrounding a so-called 'Pro' version that uses a 3K, 160Hz display. The latest realmeUI 2.0, 12GB of memory, and 256GB of storage round off the specification sheet.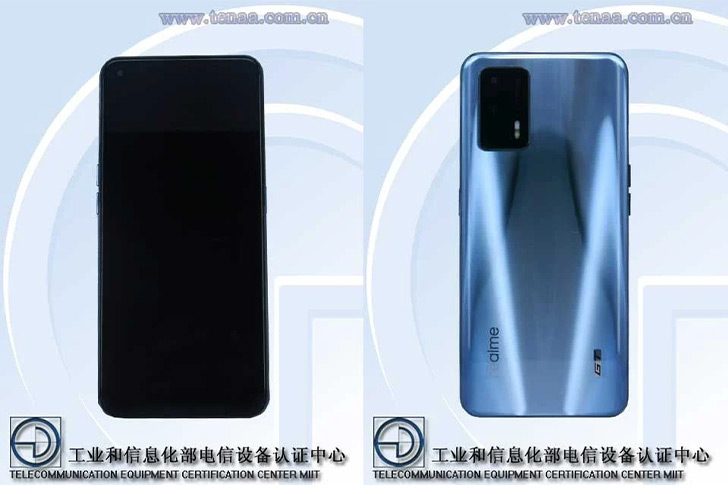 In the product images attached with the phone's TENNA listing, we're shown a hole-punch screen and a boxy camera plate in the corner. You can also make out the 'GT' branding — which, if Realme's design language is any guide, will be stamped across the shell in giant lettering.
Both Oppo and Realme have been pushing faux leather editions for their flagship phones; the Realme GT is no exception. It'll be available in both glass and faux leather options at a flagship point Realme mobile price.
Realme has secured certifications for the Realme GT from several authorities around the world. So a global launch should follow the launch event in China.