Realme C25 is the latest entry-level phone from the Chinese phone maker. Following its debut in March this year, it has been refreshed with a new edition, Realme C25s. The phone just launched in Malaysia and should be headed to more Asian markets in the coming weeks.
Right off the bat, you'll find that nothing has changed in the way of design or even the color schemes. The Realme C25s has the body of the C25 but uses a different chipset to power itself. Instead of the MediaTek Helio G70, the C25s has the Helio G85. Despite what the name might suggest, the Helio G70 offers mildly higher gaming performance than the G85.
Other than the chip, the Realme C25s also replaces its 13MP triple camera with a 48MP sensor. It's joined by a pair of 2MP monochrome and macro shooters, not to mention an 8MP selfie lens housed inside a notch. Realme's photo-processing supports HDR, portrait, nightscape, and slo-mo modes.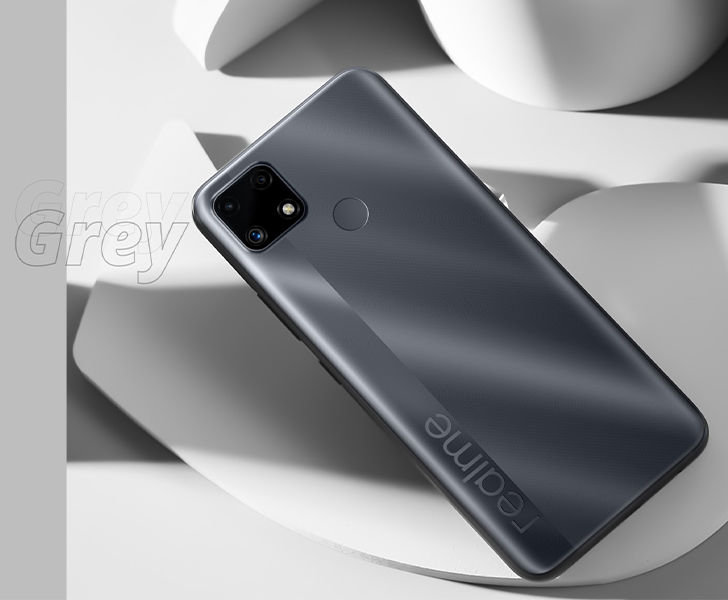 The notch bleeds into a 6.5" display with an 88.7% screen-to-body ratio, 720P resolution, and 570 nits of peak brightness. Flip the Realme C25s over to find a glossy duotone shell with a rear-facing fingerprint scanner and box-shaped camera plate. The smartphone is expected to be available at an affordable Realme mobile price.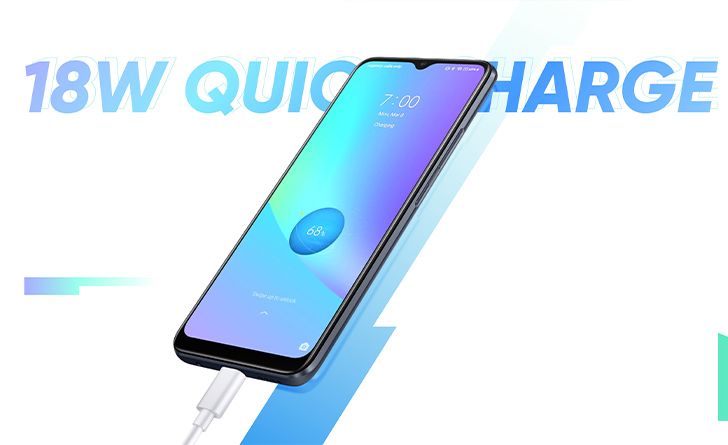 The build comes in Water Blue and Water Grey colorways. It uses 4GB of memory and 128GB of internal storage. There's also a slot to add expandable storage, a type-C USB interface, and a 3.5mm headphone jack.
Realme C25s backs up this hardware with a massive 6000 mAh battery, capable of fast charging at 18W. The RealmeUI 2 runs on the phone out of the box, and it starts from Rs. 26,000.