Evan Blass, a popular industry analyst, published a report on the OppoFind X3 Pro. It contains high-quality product mockups and a few key features. Not to mention the expected launch timeline.
When it came out in 2018, the Oppo Find X was one of the best flagship designs, thanks to its near bezel-less screen and sliding camera form factor. In the subsequent Find X releases, Oppo has replaced the motorized housing for the front and back cameras with a hole punch and a boxy camera island. Courtesy of Voice, the Oppo Find X3 Pro product mockups reveal this form factor once again.
We're shown a curved screen with an O-hole and a raised camera platform sticking out the shell. The four lenses on it assume an asymmetrical layout, inspired by the iPhone 12 Pro. The Find X3 Pro comes in blue, white, jet-black, and beige colors.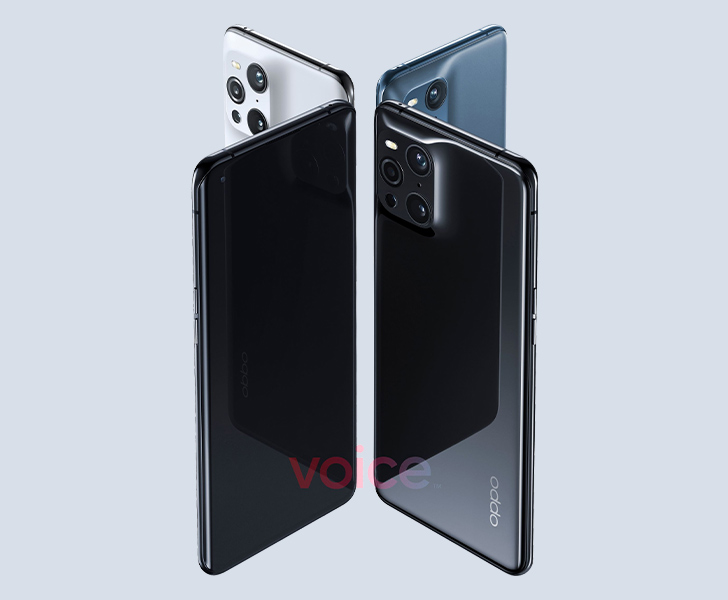 Mr. Blass also published the alleged specifications for the phone. The Find X3 Pro screen is a 6.7" OLED panel that peaks at a 1440p resolution while refreshing at a responsive 120Hz, the analyst reports. The handset is said to be joining the Oppo price list soon.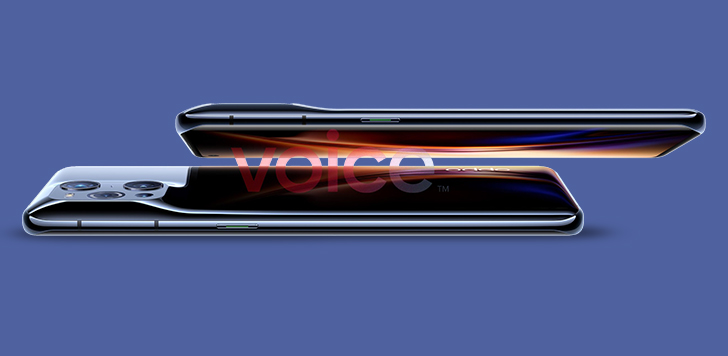 Oppo is not only putting the visual experience front and center this year. But the Oppo Find X3 Pro camera combination is also shaping up to be their most robust yet. Of the four cameras, two use 50MP sensors from Sony. A 13MP telephoto and a 3MP macro sensor join them.
A previous Find X3 Pro leak has already described the battery and charging details. Its 4500 mAh battery fast charges at 65W SuperVOOC 2.0 over a wire and at 30W wirelessly. The flagship series is reportedly launching in late March or early April.