Following a brief promotional campaign on its social media, Advance Telecom has introduced the Nokia 2720 Flip and Nokia 5310 to the Pakistani market. The duo is essentially a retro reboot, featuring the revamped editions of its original classic models. The Nokia 2720 Flip is more feature-rich, while the Nokia 5310 is a built-to-last, music-focused retro phone.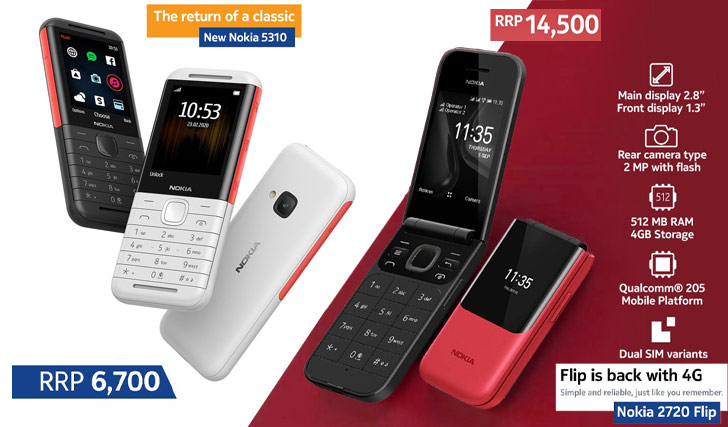 As its name gives away the Nokia 5310 2020 XpressMusic is primarily built with a focus on music -- featuring dedicated keys for quickly flicking through your music as well as adjusting volume. The buttons are accented with a bright red, that contrasts with either the white or black polycarbonate build.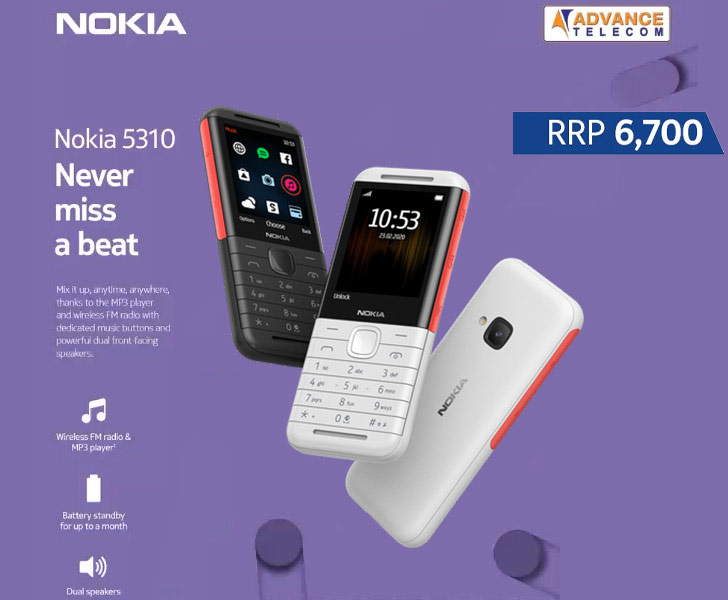 There's no usable ROM, but you can load your music onto a microSD card (up to 32GB), and play through either the 3.5mm headphone jack or the dual front-facing speakers.
While the details hardly make a difference, the Nokia 5310 2020 XpressMusic boots to the Series 30+ OS, powered by a 1,200 mAh removable battery that allows for a talk time of up to 20.7 hours and 22 days of standby time. There's no support for Wi-Fi, but you get Bluetooth 3.0 and dual 2G SIM connectivity. It starts at Rs. 6,700.

The 'Flip' iteration blends a retro design with a few new highlights. Not unlike the original 2720 Fold, you get a dual-screen setup: a primary 2.8" display and a smaller external panel that shows you incoming calls and notifications. It also inherits the single-camera from its predecessor – though it's not much of an upgrade.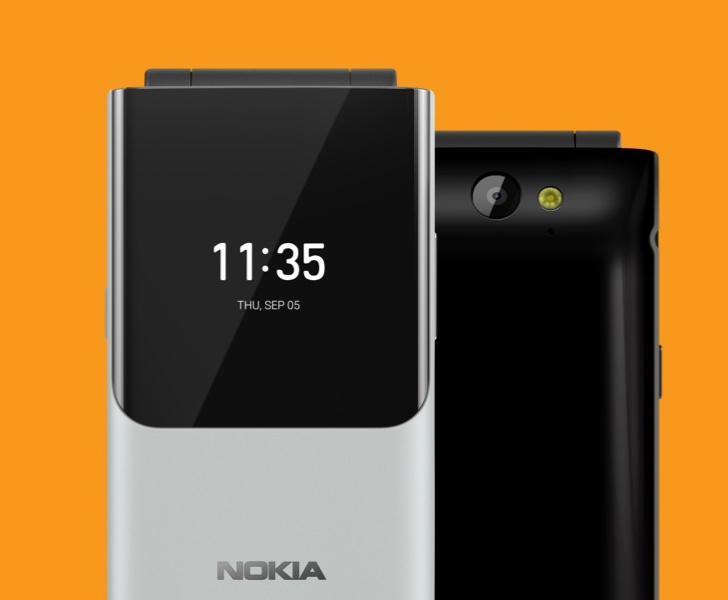 The build has side-mounted volume rockers and a dedicated key for summoning the built-in Google Assistant. You can use it to make calls (you can hang up just by flipping the phone close, by the way), send texts, get weather updates, and more.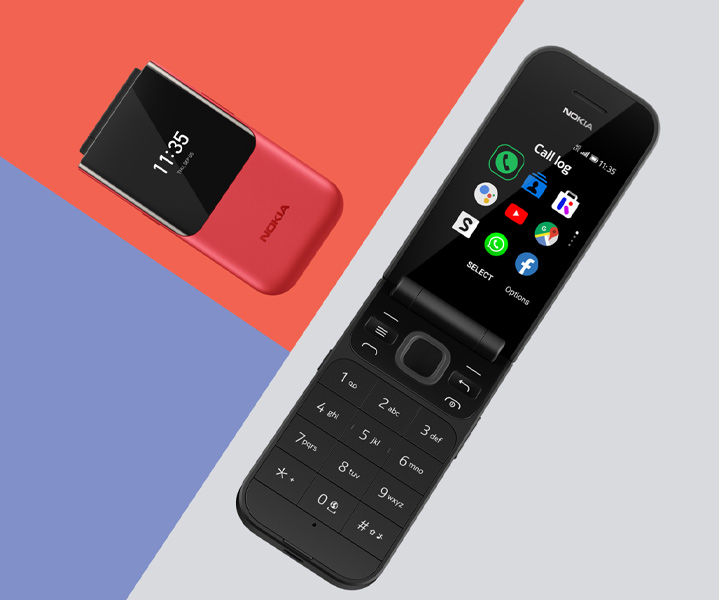 To keep you connected, the Nokia 2720 Flip allows for 4G and Wi-Fi connectivity, as well as offers support for turning your feature phone into a Wi-Fi hotspot.
The onboard ROM has a capacity of 4 GB, and Nokia has preloaded on it, WhatsApp and Facebook (you can install more apps via the KaiOS app store). The Nokia 2720 Flip will set you back Rs. 14,500 and it's available in Ocean Black, Grey, and Red shades.