Keeping its trend of reviving retro phones from many generations back going, Nokia introduced the Nokia 2720 Flip in September last year. And the revamped feature phone is now headed to Pakistan, as per the Advance Telecom Facebook page. The source doesn't announce the Nokia prices, but it does reveal that the Nokia 2720 Flip is 'Coming Soon' to Pakistan.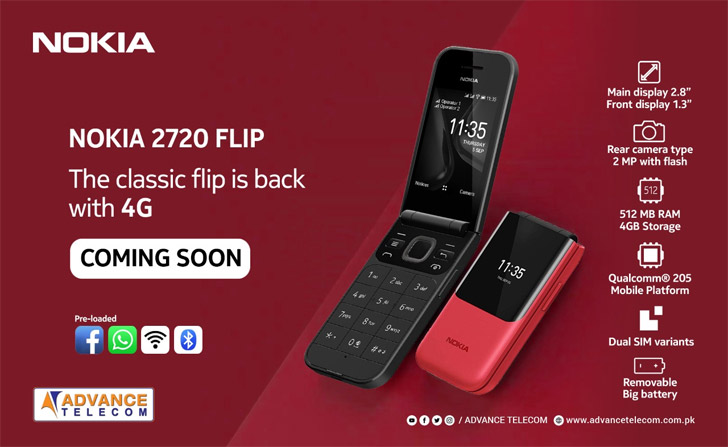 Not unlike the original 2720 Fold, the Nokia 2720 Flip has a dual-display setup, a T9 keypad for navigation/input, and a camera. And of course, these features come with new upgrades.
The primary display of Nokia 2720 Flip stretches 2.8" across, while the front panel is 1.3" -- producing a QVGA and 240p resolution, respectively. The secondary panel displays notifications and incoming calls. And if you're looking for the nostalgia factor, yes, you can hang up calls by simply flipping the phone close.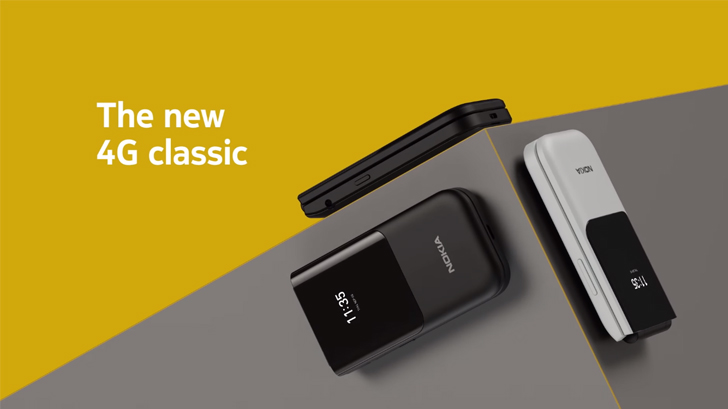 The build is robust, durable, and compact (which is somewhat of a staple for classic Nokia phones), available in Ocean Black, Grey, and Red. In addition to the 2720 Flip's main keypad, Nokia has also mounted a volume rocker and a dedicated Google Assistant Button on the spine.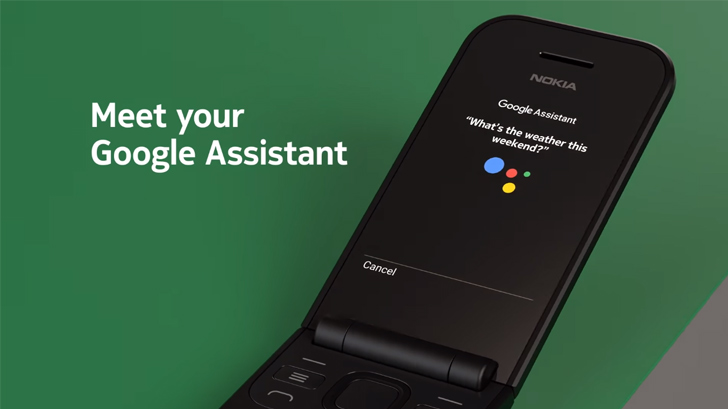 The button can be pressed not just to summon the Google Assistant, but also to send out emergency texts in case of an emergency. With the Google Assistant, you get the full-fledged functionality, including searching the web, weather updates, making calls, and sending texts.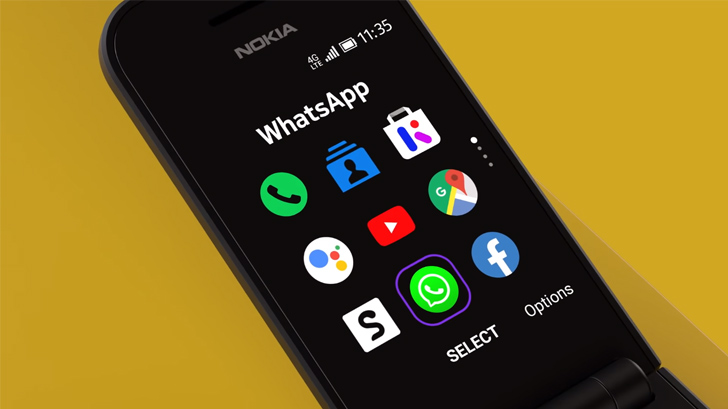 Nokia 2720 Flip boots to Nokia's proprietary KaiOS, powered by a Qualcomm 205 processor. It comes pre-loaded with WhatsApp and Facebook and lets you sideload more apps from its app store. The native storage has a 4GB capacity that can be expanded up to 32GB with a microSD card. You get support for 4G, Wi-Fi connectivity, and Wi-Fi hotspot.
The 1,500 mAh removable battery allows for a standby time of up to 20.9 days on 4G and up to 10.9 hours of talk time on 3G. No official word on the Nokia price yet but WhatMobile expects the phone to start anywhere from 14000 to 15,000 Pakistani rupees.