Infinix has astonished the smartphone industry with its incredible and advanced features recently. The lately showcased 180W Thunder Charging system has already stunned the audience, and now Transsion Holding's sub-brand is back with 3D Vapor Cloud Chamber technology that aims to minimize the heating issues in the upcoming smartphones. Rumors are that both the new technologies are to be featured in the upcoming Infinix Zero Ultra.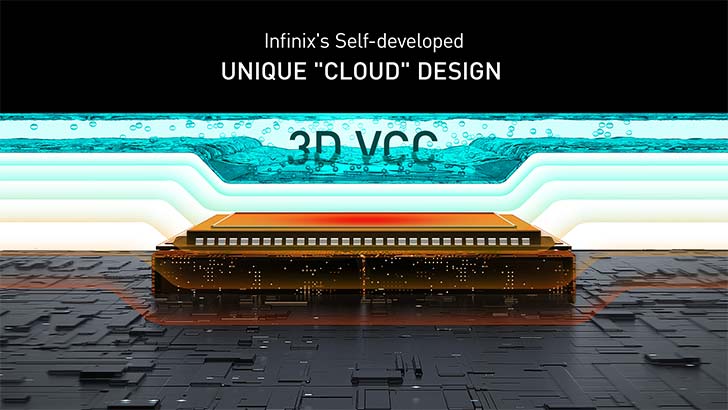 The mechanics of this 3D VCC system are still under development; however, it seems quite promising. Infinix claims the new tech will not be entirely flat as other vapor cooling systems. It will create protrusions above the heated elements like the CPU, shrinking the gap between components. It allows those bumped areas to hold additional coolant to transfer heat up to 3°C more effectively than alternative VCs.
Moreover, the heat dissipation speed is also expected to increase by 12.5%. Infinix still has some challenges to overcome. The outgrowing nodes halt the process of streamlined heat flow as the cooling liquid rapidly evaporates in those humps.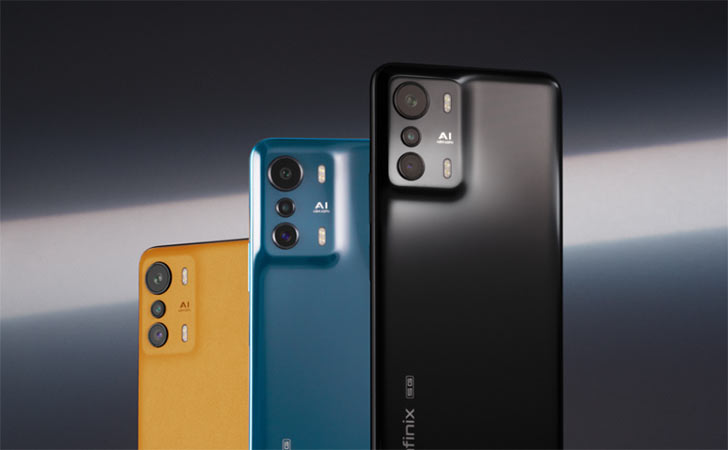 The firm targets using a capillary system that skilfully directs the coolant from lower to higher temperatures. Other problems include screen freezing and frequent frame drops which need to be addressed. The 3D VCC tech has been certified by the State Intellectual Property Office of China, so it will begin commercializing soon starting with the new Zero Infinix mobile.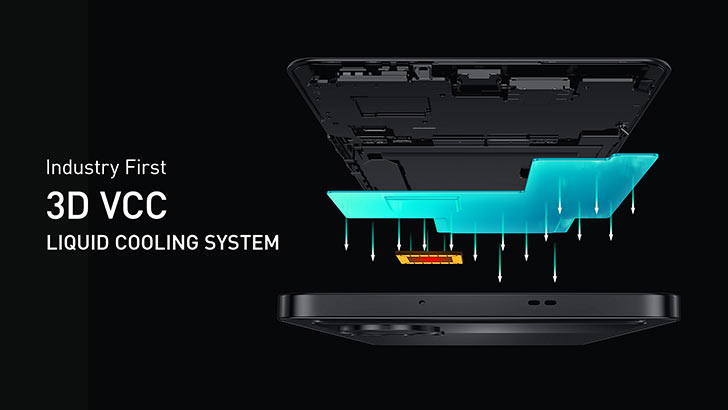 Infinix RND team's following objective would be cutting down the thickness of this 3D VCC mechanism before moving on to the implementation. Per the rumors, the forthcoming Infinix Zero Ultra would pioneer the 3D VCC technology along with the anticipated 180W Thunder Charging.
A 4G MediaTek chipset will expectedly power the upcoming Zero Ultra with a 4,500 mAh battery and 8GB/256GB storage configuration. It is rumored to be launched between the price bracket of $315 to $380 or PKR 70,000.