In late November, Xiaomi launched the entry-level Redmi Note 9 4G. It was later reintroduced as Redmi 9 Power in India. And now, it's being renamed once again to Redmi 9T. The phone was featured in an unboxing video on YouTube, all-but-confirming its upcoming launch.
The video was promptly taken down after it was published, but not before it had already made rounds on the internet (went live again). Xiaomi Redmi 9T is yet another entry in the series of Snapdragon-662-powered phones that Xiaomi has released this season. The budget lineup is essentially borrowed from a single template, so we know what to expect for the most part.
You're looking at a design identical to the one Redmi 9 Power has — a plastic shell with a boxy camera housing sticking out of it and a notched screen on the front. It's seen in charcoal color with a sunburst finish. Green, blue, and orange editions should complete the palette.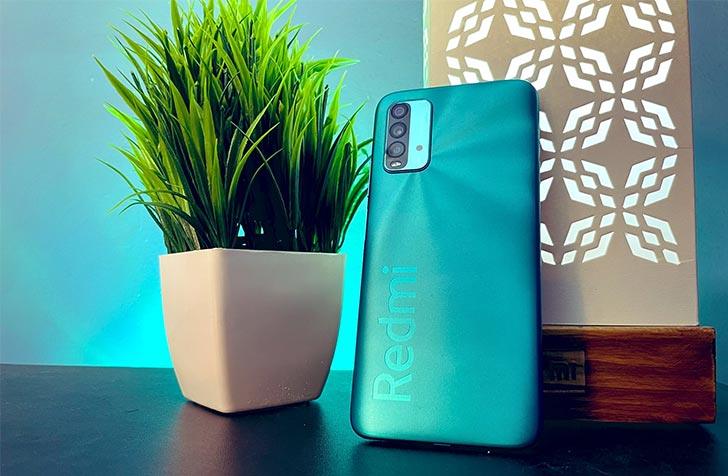 Four camera units on Redmi 9T are enclosed in the housing. The primary camera has a standard wide f/1.8 lens and a 48MP sensor behind it. And an 8MP wide-angle camera with a 120˚ field-of-view rounds off the setup. A pair of low-res cameras assist in depth-perception and macro photography. The front camera features an f/2.0 lens and an 8MP sensor. Xiaomi mobile price hasn't been revealed yet.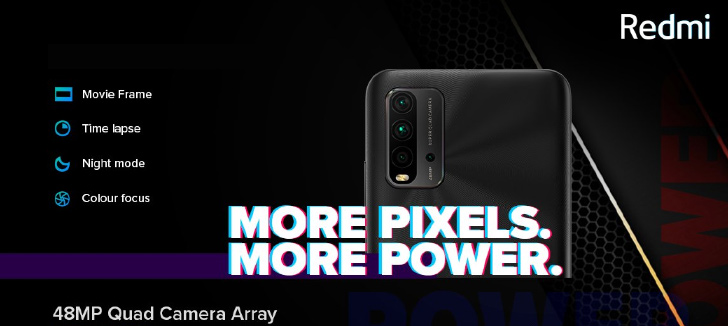 Out on the front, the 6.53" screen has an IPS LCD underneath that reaches a full HD resolution. Save for Xiaomi's latest entry-level line, 1080P displays are rare in this price range. The loudspeakers carry stereo support, which is rarer still. A reliable 3.5mm headphone can also route the audio output. For biometric security, the Redmi 9T has a fast side-facing thumbprint reader.
It is launching on January 8, according to the rumor mill. Xiaomi Redmi 9T will likely be shipped with 4GB+128GB of base memory/storage and a 6000 mAh battery.