Two weeks ago, Xiaomi's Mi 10T series arrived in Pakistan with the standard Mi 10T. And now, according to Xiaomi Pakistan's social media pages, the budget-friendly Mi 10T Lite is on its way. The Lite edition is a mild refresh of the POCO X3 (already available in Pakistan).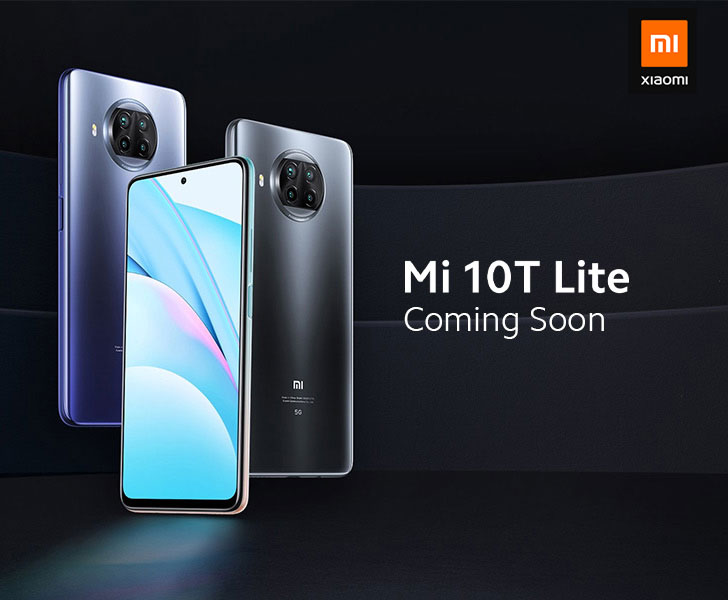 Save for its glass sandwich build, chipset, and battery size, The Xiaomi Mi 10T Lite is essentially the same phone as the POCO X3. While the POCO phone runs on Qualcomm Snapdragon 732G, the Mi 10T Lite has the Snapdragon 750G.
Although the 750G has a 5G modem baked into it, the 732G features a faster, more powerful Adreno 618 GPU. The 732G is also clocked at slightly faster CPU rates. So the POCO X3 outperforms the Mi 10T Lite in graphics performance. That being said, the 750G beats the 732G by a few points on their overall benchmark scores.
The POCO X3's massive 6000 mAh battery is trimmed down to 4820 mAh — a corner likely cut to swap out the 732G for a 5G-powered microchip. But the Mi 10T fast charges over 33W, the same as the X3. Xiaomi promises a full charging time in just under an hour.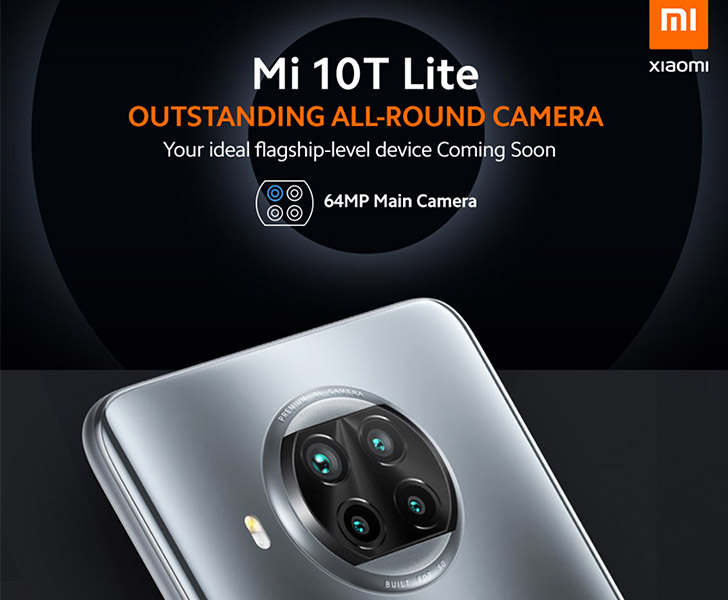 The quad-camera (otherwise identical to the X3) has an 8MP ultra-wide lens with larger pixel size. The 26mm standard lens on Xiaomi Mi 10T Lite has an f/1.9 aperture (the size is on the low-end) and a 64MP sensor behind it. The other two cameras, as you can predict, have low-quality 2MP sensors and tiny apertures.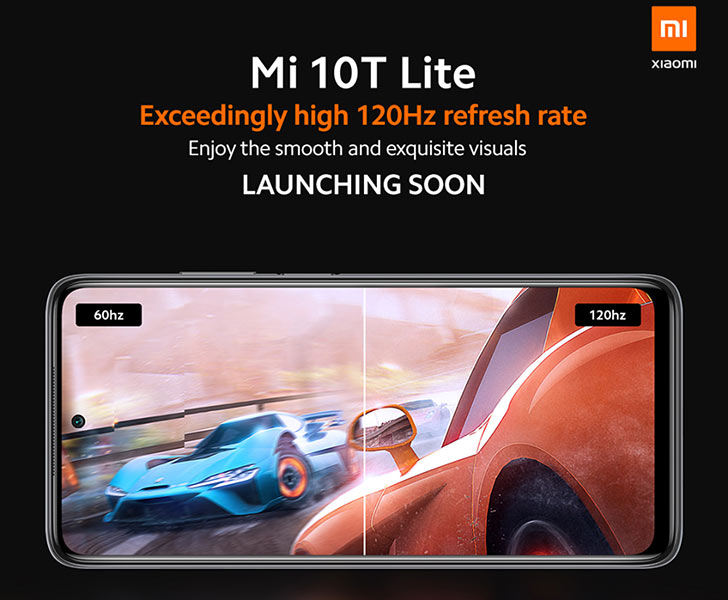 The Mi 10T Lite screen is another highlight of both phones. The 10T Lite is encased in Gorilla Glass 5 on front and back. Under the 6.67" screen lies a full HD IPS display. It renders 120 frames every second, at the responsive touch sampling rate of 240Hz. That's double the standard refresh and touch sampling rates.
To save battery life, the AdaptiveSync feature constantly switches frame rates depending on the content you're viewing. HDR10 on Xiaomi Mi 10T Lite ensures a wide dynamic range, making the details and colors more true-to-life.