Following the successful run of the Snapdragon 8 Gen 1-powered Xiaomi 12 series, the Chinese manufacturer is likely to unveil two new flagships by the end of this year, namely the Mi 13 and Mi 13 Pro. Similarly to last year, the base model will be compact, and the Pro version will be sizable.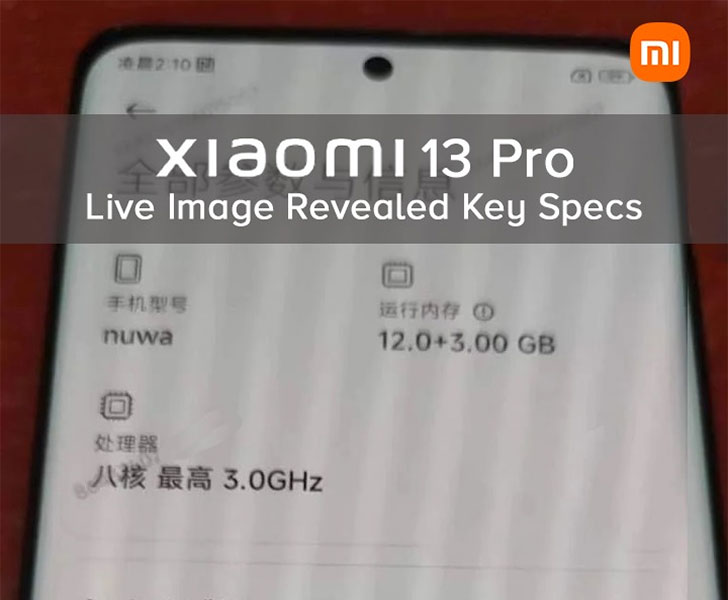 Ahead of Mi 13 lineup's alleged surfacing in November, the image of an apparent prototype of the Xiaomi 13 Pro has leaked and gone viral. Moreover, the image revealed the phone's key specs, listed under "Settings>About Phone."
A former leak reported that the codename "Fuxi" got reserved for the Xiaomi 13 Pro, which is not the case here. As can be seen in the image, the device has the codename "Nuwa" and a model number 2210132C. It's possible that the project code "Fuxi" belongs to base Mi 13.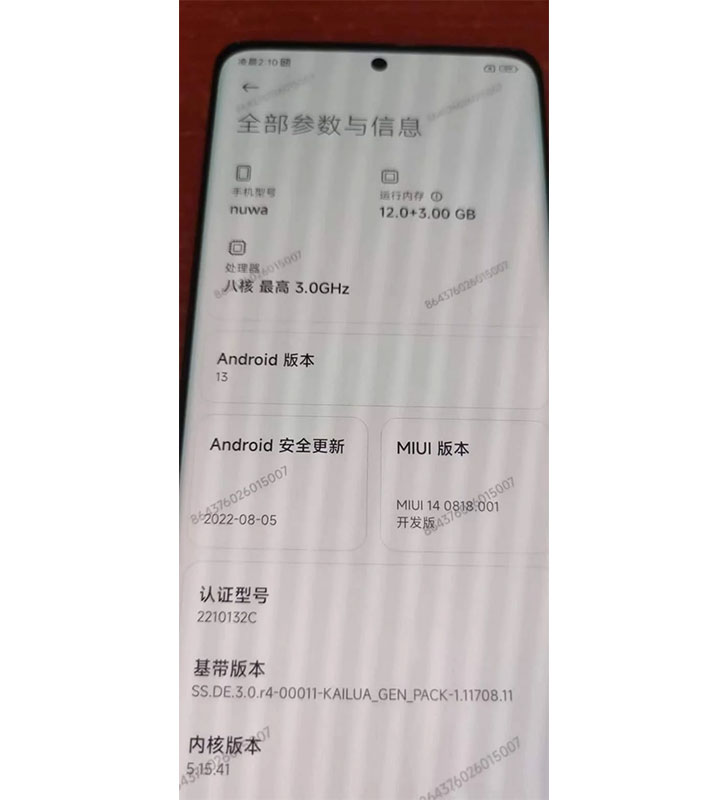 For peripherals, the latest Xiaomi Pro model inherits most of the traits from its parent. Its display has curved edges, much like the Xiaomi 12 Pro from last year, and can offer a 2K resolution Samsung E6 panel at a 120Hz refresh rate — w.r.t previously leaked details.
According to the image, Xiaomi 13 Pro has Qualcomm's upcoming (unannounced) Snapdragon 8 Gen 2 at the core. By default, the device will run MIUI 14 x Android 13 and will use 12 GB of RAM + 3 GB expanded virtually.
The Xiaomi 13 Pro is also said to feature the first-ever camera arrangement with three 50-megapixel sensors on the back. On the front, there will be a punch-hole concealed selfie shooter. It might have a 4600mAh battery supporting 100W wired and 50W wireless charging.