Fast Battery Charging on smartphones is one of those features that have made our life much easier in recent years. Little by little, different manufacturers have increased the efficiency of their fast-charging solutions, and now the Chinese manufacturer Vivo has touched a new record high.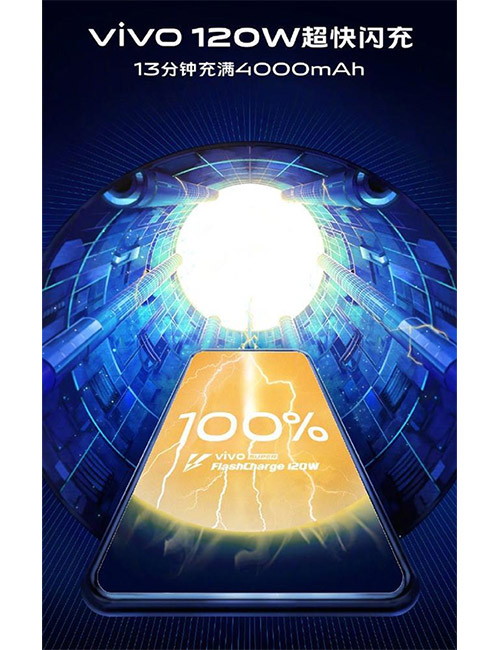 Vivo has provided first-hand information about its new 120-watt Super FlashCharge. According to Vivo, their 120-watt charge can fill a 4,000-millimeter-hour battery from scratch to 100% in just 13 minutes & up to 50% charge in just 5 minutes.
Vivo has not spoken much about the technologies behind its 120-watt high-speed recharge. It's much likely to be featured in a new flagship released by the end of the year, though rumors are that can be featured in its first 5G smartphone unveiling on June 26. Previously, Vivo also featured a 44W ultra-fast flash charge on iQOO. According to official data, iQOO can fully charge 4000mAh battery in just 45 minutes.
Back in March, Xiaomi also showed off its 100-watt Super Charge Turbo fast charging in a video. The technology reportedly charges an empty 4000 mAh battery to 100% in under 17 minutes, that's just four minutes longer than Vivo's more powerful charge. But for the time being, the existing smartphone with the most powerful quick charge feature is the Foldable Huawei Mate X with an insane 55 Watt SuperChage.
Vivo is said to be presenting more of its new 120-watt quick charge along with its first 5G smartphone next week as part of the Shanghai Mobile World Congress, which will take place on 26-28 June 2019.