With its flagship venture (X90-line) out of the way, Vivo has shifted the focus to its mid-range catalog again. The chain's S-class mobiles have been getting the silent treatment for quite a while now. This year's most recent model, the S15 Pro, was launched in May, with no news about the follow-up.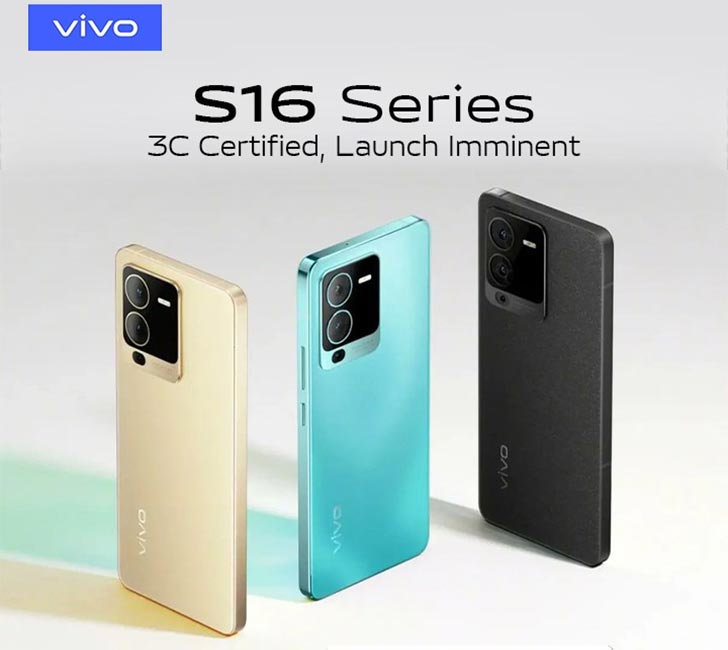 In the aftermath of the X90 series, BBK-chain has taken on Vivo S16-series as an immediate target. The next-gen catalog allegedly includes S16 and S16 Pro. Cautious with the word confirmed, the rumor mill reports two new models on 3C — the Chinese certification platform for charging, plug, and power brick quality authorization.
Two model numbers, V2244A and V2245A, presumably belonging to Vivo S16, and S16 Pro, showcase charging capabilities and a few notable highlights in the document.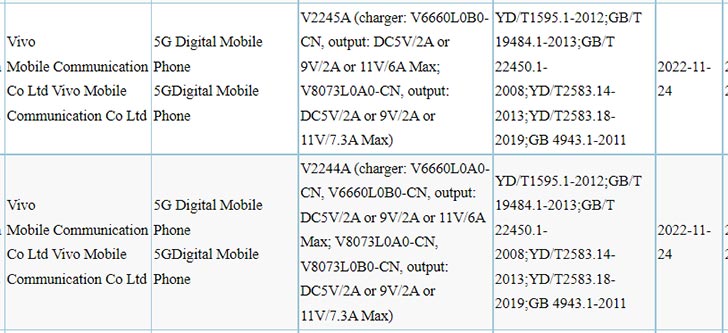 Starting with their charging capabilities, both S16 and S16 Pro expect 80W power bricks (11Wx7.3A MAX) and 5G-ready processors at helms. Although the re-charging speeds seem aligned, the charger models for both the upcoming members of the Vivo price list are different.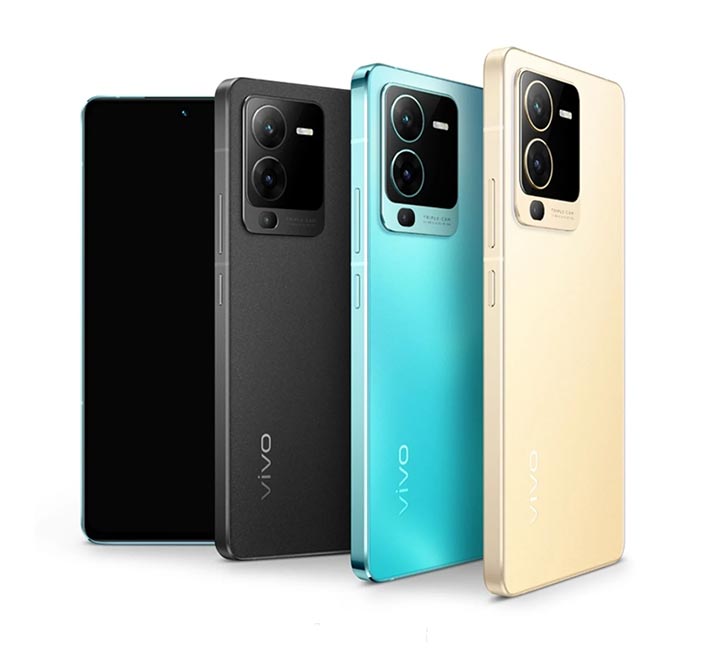 With the S15 successors listed on 3C, chances for their imminent launch in China have transcended. The debut pattern hints at an early 2023 release, but to be sure, we have to wait for the official word to break out. Tales on the web suggest a third model, S16e, included in the series, which sounds likely.
Tipped reports suggest an all-new Dimensity 8200 SoC and the V1+ image processing chip at Vivo S16 Pro's core; meanwhile, the Dimensity 1080 will power the Vivo S16e. Vanilla S16 will likely sport Snapdragon 870 SoC. The series' screen, camera, and essential stats haven't leaked, but they will soon, The retail tag is also expected to be more than Vivo Y55 Price. So stay tuned to keep up with the daily updates. The ascending S15s didn't land in Pakistan last time, so the chances of S16s launching here are pretty narrow. Still, with Vivo x Pakistan history, a surprise twist doesn't seem far-fetched.