Left behind the Christmas shopping season, the leading Android smartphone manufacturers are preparing for the early launches of 2019. While Samsung is in the last stages of unveiling its Galaxy S10, Huawei heats up its marketing engines for the launch of the new P series.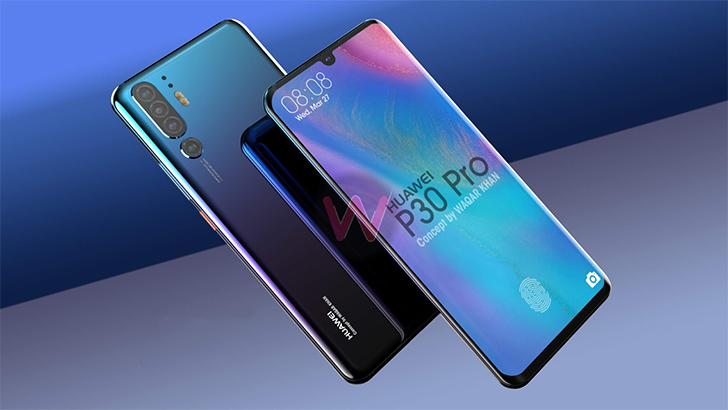 The P30 lineup will be composed of three models, as usual (P30 Lite, P30, and Huawei P30 Pro) but only the flagship device will have the fourth camera. According to the rumors, it would be a special TOF (Time-of-flight) sensor to measure the distance of the subject and improve the depth management and the quality of the blur in the photos. We are also hearing about the possible implementation of 10x optical zoom, A magnification level that has never been achieved on a smartphone ever before.
---
CLICK HERE TO SEE
Huawei P30 Pro's Leaked Specs and Expected Price
---
Usually, Huawei uses the same Mate series processor chipset on its P-series models but in 2019 the Shenzhen manufacturer could do more. Rumors are that the Pro model of P30 series could end up getting the latest Kirin 985. The Kirin 985 is an even more powerful and optimized version of the Kirin 980 officially presented in Berlin in early September 2018.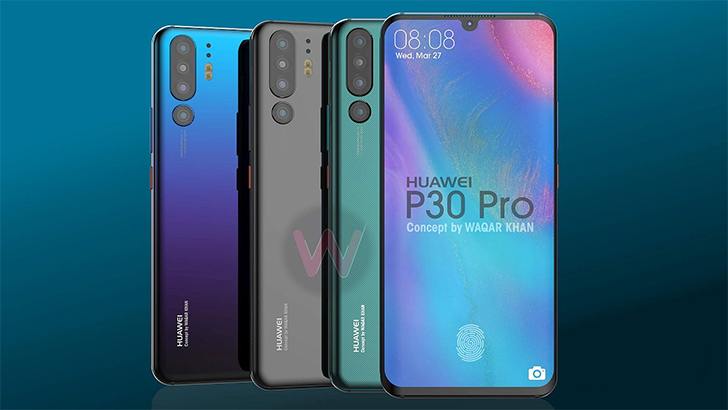 Finally, the notch has also changed. P30 Pro will implement a less cumbersome version of the notch called the Water-drop or Dew-drop notch that we have already seen on the Mate 20. Sadly though, it seems that Huawei is going to compromise on IR based 3D face recognition seen in Mate 20 Pro in favor of an in-Display fingerprint sensor.
P30 Lite, P30, and P30 Pro could arrive at the Mobile World Congress in Barcelona, at the end of February. Last year it was Samsung who grabbed all the attention with its S9 and S9 Plus while In 2019 the relay will probably switch to Huawei as the Koreans could launch the long-awaited S10 lineup in advance, around mid-February.
---
CLICK HERE TO SEE
Huawei P30 Pro's Leaked Specs and Expected Price
---