The Samsung Galaxy Quantum2 launched on schedule yesterday in South Korea. It's currently up for pre-order there and will go on sale on April 23, 2021. Outside Korea, the Quantum2 is to be introduced as Galaxy A82.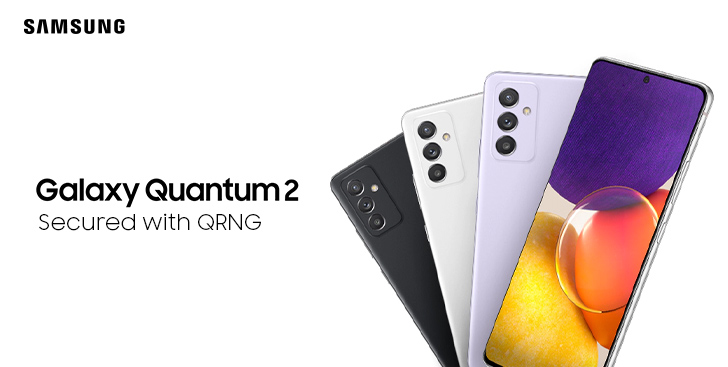 The 'quantum' in the phone's title comes from the ID Quantique chip built into the device. This quantum random number generator, or QRNG on Samsung Galaxy A82, uses LED flash and the CMOS image sensor to generate unpredictable, true random numbers, based on the random noise it captures.
Thanks to this so-called quantum cryptography feature, the Galaxy Quantum2 offers better security with services and apps compatible with the ID Quantique.
Not all apps support this kind of technology, but the official press release names several banks and other financial services that work with it. "Going forward, SKT plans to further expand QRNG-applicable services to include those provided by financial companies," Samsung's telecom partner promised in the press release.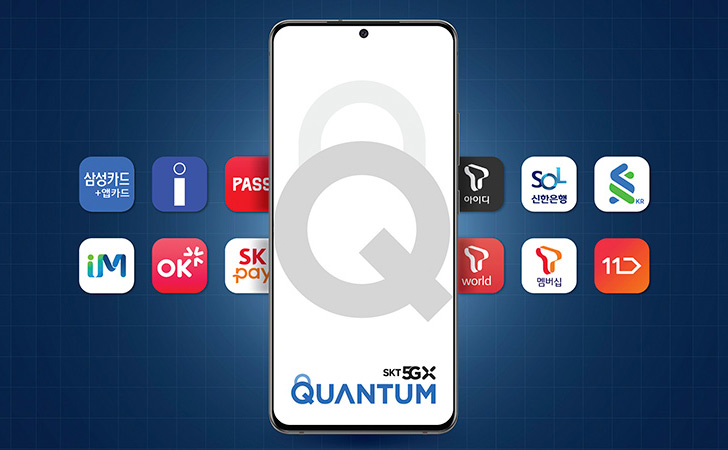 Before this official announcement, the Galaxy Quantum2 had been extensively leaked and documented, so the specs and features hardly come as a surprise. The new addition to the Samsung price list follows the latest A-series design language: frosted finish on the back and a hole-punch and minimal bezel on the front.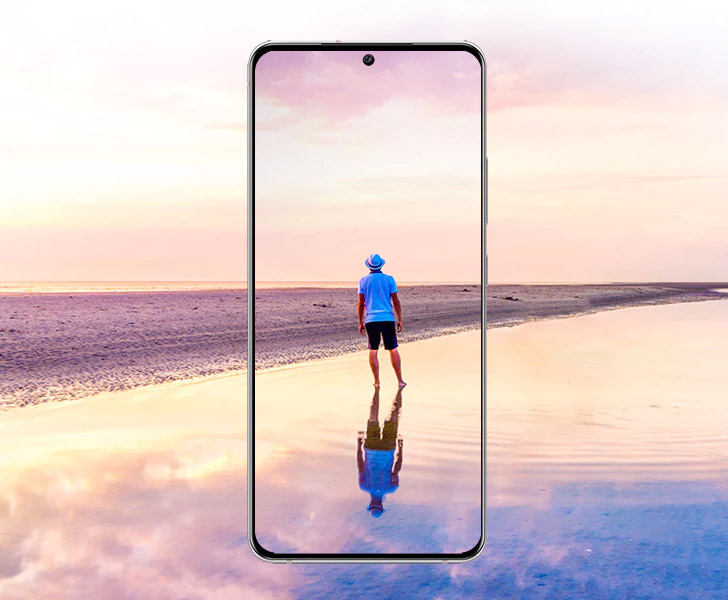 We're looking at a 6.7" Quad HD Super AMOLED screen with a smooth 120Hz refresh rate, Snapdragon 855+, 6GB of memory, 128GB of storage, and a 4500 mAh battery with 25W fast charging support. But note that the charging brick shipped in the box is limited to only 15W.
Further, the Quantum2 features an ultrasonic in-display fingerprint scanner, an IP67 rating, dual stereo speakers, and a slot for storage expansion. It uses an OIS-assisted 64MP lens, a 12MP ultra-wide camera, and a 5MP macro sensor. The phone is offered in Black, White, and Violet shades and starts from KRW 699,600 (~ Rs. 95,000).