Punch-hole & pop-up camera solutions are things of the past, welcome to the new under-display camera solutions. Rumors were already around that OPPO is bringing its new in-display camera to the MWC 2019 in Shanghai. Now its official as the company has confirmed a smartphone with an under-display camera to be revealed on June 26th.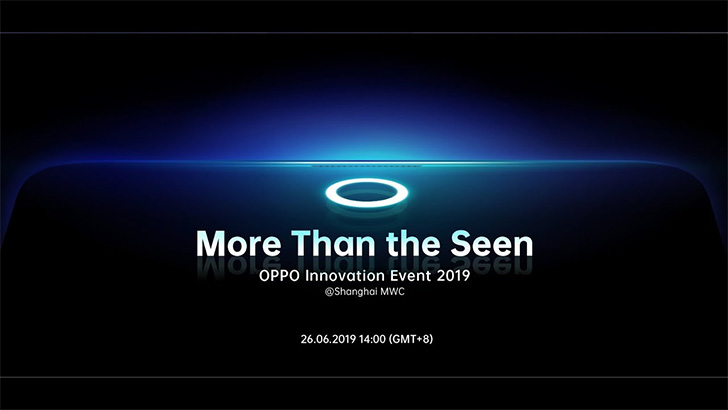 This morning, OPPO officially released the MWC 2019 Shanghai teaser video, showing the front camera evolution that the company has been through. Starting right off from the rotating camera of OPPO N series, the video shows all the oppo camera setups including the dew-drop notches, sliding camera on Find X and the latest shark-fin camera setup on Reno series.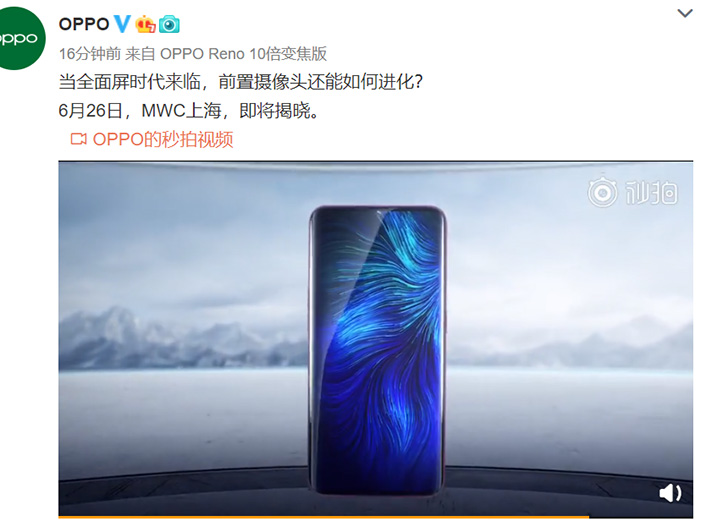 Towards the very end, the video shows a bezel-less smartphone with an in-display selfie shooter. The world's first smartphone with an under-display front camera will be announced soon on June 26th, starting a completely new era of full-screen devices without any pop-up mechanisms or screen holes.
#Oppo #OPPOReno #Xiaomi
On June 26th, MWC Shanghai will soon reveal the ultimate form of full screen! Looking forward to the arrival of the OPPO screen camera! Waiting for a surprise from Xiaomi) pic.twitter.com/3uK5Z389Y7

— Xiaomishka (@xiaomishka) June 24, 2019
Earlier, a video was shared on Weibo by Shen Yiren, Vice president OPPO, where a phone with shown with an in-screen front shooter. The camera was completely hidden, located at the top of the display and the post was titled as "For those seeking the perfect, notch-less smartphone screen experience – prepare to be amazed"
But don't get too excited yet as the Oppo VP also pointed out that we won't be able to get our hands on it any time soon, at least not this year. As per Yiren, the complexity of the whole process of placing a camera under the screen makes it harder to mass produce it this year so the technology will take its time to reach the end user.