At their upcoming April 8 event, the Finnish HMD Global is unveiling a series of new Nokia phones. Among them, the Nokia C20 just cleared a Bluetooth certification. The phone is an addition to Nokia C-series that features highly affordable entry-level models.
As seen in the Bluetooth SIG product certification, Nokia C20 comes in at least four different variants: TA-1339, TA-1352, TA-1356, and TA-1348. These model names likely describe the memory/region options for the Nokia C20. One of these C20 models has already been signed off by Russian authorities.
Further, the phone has a Unisoc chipset at its heart. Unisoc is a Chinese semiconductor company that designs and makes low-end mobile chips.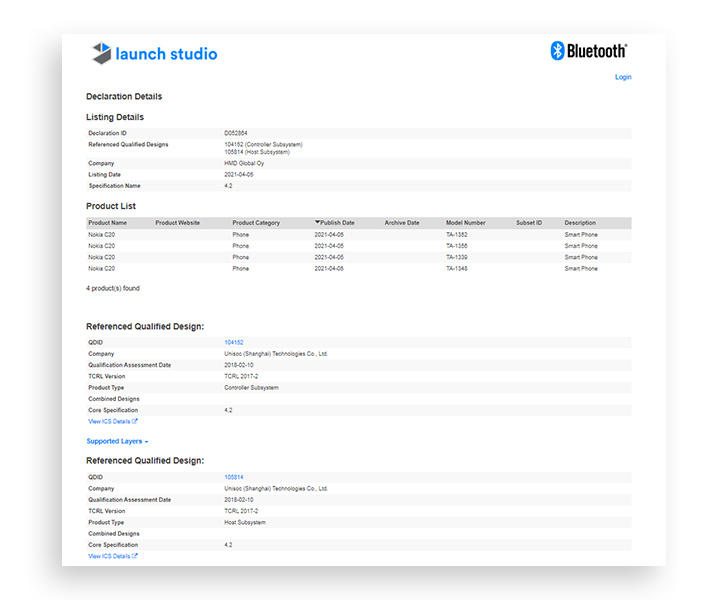 Folks over at NokiaPowerUser have previously reported that the C20 is as bare-bones as it gets. You get 1GB of memory, 16GB of storage, and the Go Edition of Android11 that's optimized for entry-level hardware at an affordable Nokia mobile price.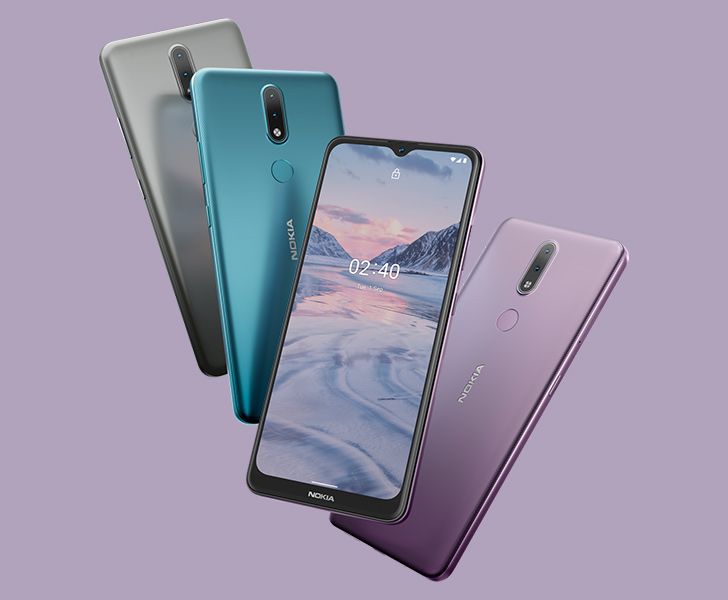 The phone will be available in at least two colorways, Blue and Sand. Given its specifications, the C20 has a fitting starting price of EUR 89 (~ Rs. 16,000.) At any rate, Nokia C20 will show its age quicker than most because it already feels out of place in 2021.
In related news, HMD Global has two Nokia G-series phones and two new X-series phones lined up for launch. Nokia G10 and G20 are higher-end by comparison, and the X10 and X20 are even rumored to feature 5G chips.