HMD Global just unveiled a new entry-level Nokia model. The Nokia C1 Plus is a mild refresh of the Nokia C1 that came out last year. It's essentially the same phone as the C1, but with 4G support. Plus, the Android 9 Go has been upgraded.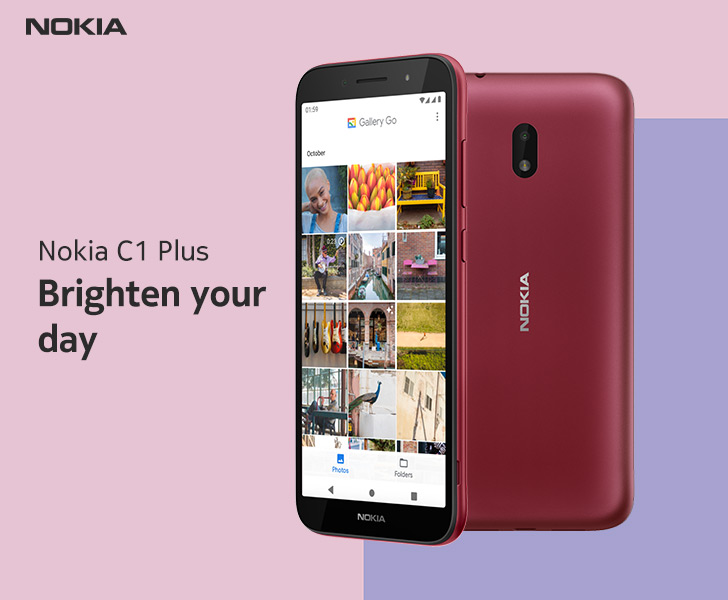 Nokia C1 Plus is one of the rare compact, full bezel designs you can still find in the market (Samsung's Galaxy A01 Core comes to mind too). Forget oversized panels with intrusive notches and holes.
The phone offers a very pocketable 5.45" form factor, filling an 18:9 aspect ratio, surrounded by thick bezels. But the specifications haven't changed from last year. You're still looking at an IPS LCD panel with a dated 480P resolution — 720P is the standard, even for this price.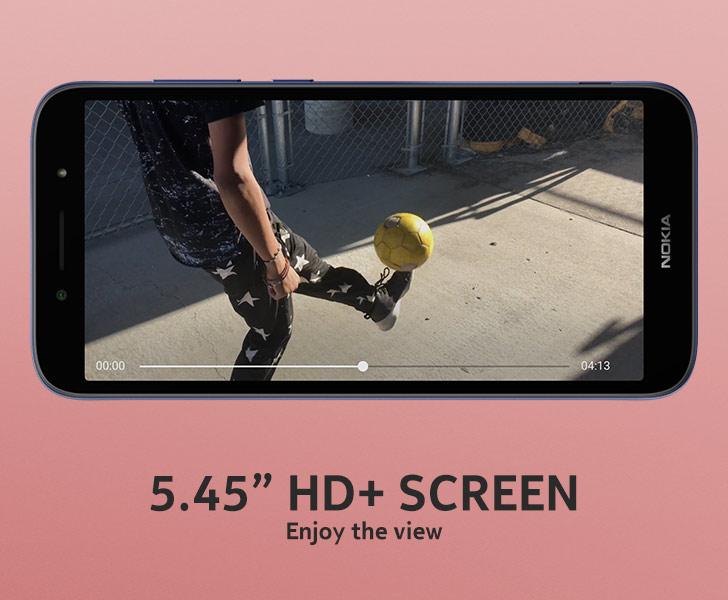 Nokia's new model 2020 design is virtually identical. You get an inconspicuous 5MP single camera on the back of C1 Plus. And an equally modest 5MP (augmented with flash) on the front. No fingerprint security of any kind, 2D face unlocking is available. The plastic shell comes in red and blue colors.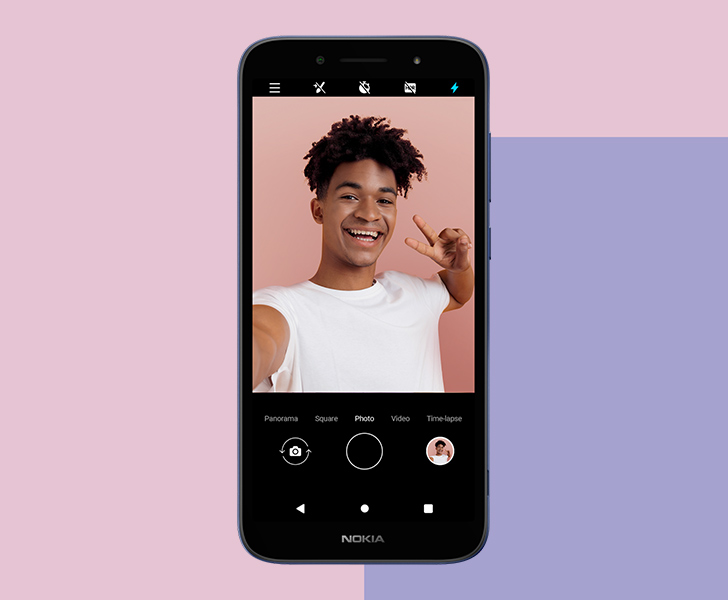 What has changed is the chipset that powers the Nokia C1 Plus. Nokia doesn't name it, but the chip has uses an obsolete 28nm fabrication process, and a quad-core CPU clocked at 1.4GHz. The same goes for the 2500 mAh battery. And one gig of memory and 16GB of expandable storage onboard.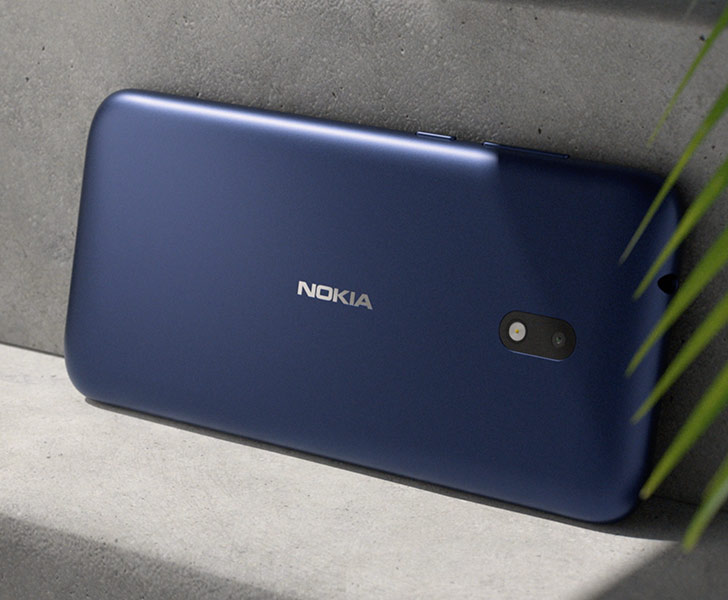 The hardware is clearly on the lowest end, but the pure Android 10 Go Edition on C1 Plus is optimized to run on it. It comes pre-loaded with the 'Go' version of many native Google apps. This feature is unique to Nokia since most budget manufacturers ship their phones with some sort of customization on top of the OS. Also, Nokia offers at least two years of guaranteed OS upgrades.
The clean software and small 480P screen are light on resources, so even the low-capacity cell can offer full-day battery life. The Nokia C1 Plus is priced at 70 EUR (~ Rs. 13,500).