Nokia 225 4G is a reimagining of the original Nokia 225 from 2014. This new feature phone came out in Pakistan last winter for a pocket-friendly price. And Advance Telecom is now offering a discount on the Nokia 225 4G.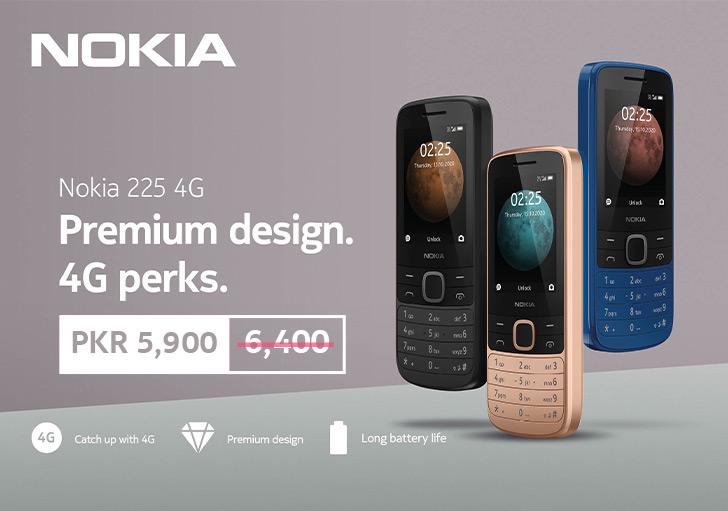 When it launched in December 2020, the Nokia 225 4G started from Rs. 6,400. But after a price cut of Rs. 500, it is now available for only Rs. 5900. Here is what this classic phone has to offer for the asking price.
The one big highlight of the 2020 edition of the Nokia 225 is its 4G-enabled chip. The connectivity allows for better call quality and easily accessible social media. But the operating system powering the 225 4G is basic RTOS, not the modern KaiOS that comes preloaded with WhatsApp, Maps, and YouTube.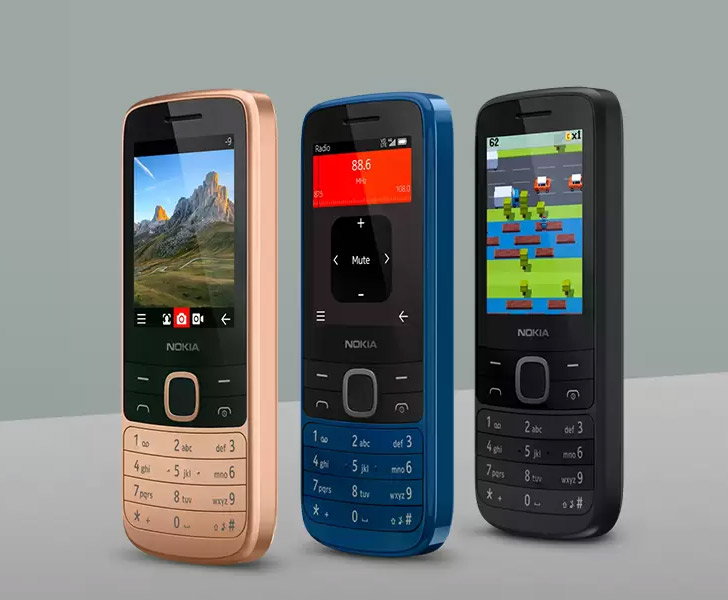 The 225 4G is not a new Nokia Mobile phone and also lacks support for the hotspot feature, but you can still play the classic Snake game, listen to wireless FM, and scroll through the built-in Facebook app. Plus, the phone includes a 3.5mm audio jack, a storage expansion slot, and a VGA camera.
The design hasn't changed much from the original. We're looking at a glossy plastic keymat, a curved glossy shell, finished in bronze, blue, and black colors. The display is a 2.4" TFT screen that delivers a QVGA resolution. It's all powered by an 1150 mAh battery that can last 46 hours of music playback and up to 8 hours of talk time.