After unveiling the Nokia 5.4 in Pakistan, HMD Global just globally announced the Nokia 1.4 — their latest entry-level phone. Its product page is already listed on Nokia Pakistan's website, but no details relevant to its availability or pricing were shared. The smartphone offers basic, bare-bones features, but a few unique ones are sprinkled in to make it stand out.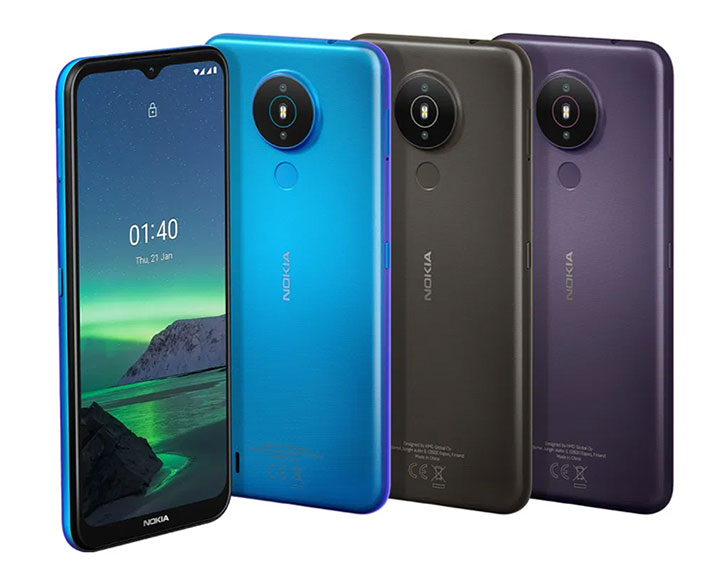 First off, 2021 might be the year when compact phones vanish. If you appreciated the 5.71" screen of last year's Nokia 1.3, it's gone now. A generic 6.51" IPS LCD replaces it on Nokia 1.4, filling a tall 20:9 aspect ratio and delivering a 720P resolution. A notch extends into the panel, and Nokia's branding is stamped on the chin. Plus, a dedicated Google Assistant button is present.
Nokia's entire catalog seems to have adopted a uniform design language now. The pill-box camera housing of the Nokia 1.3 gives way to a ring-shaped layout with a dual-camera system inside. HMD Global also included a rear-facing fingerprint scanner this time — which is always a welcome addition.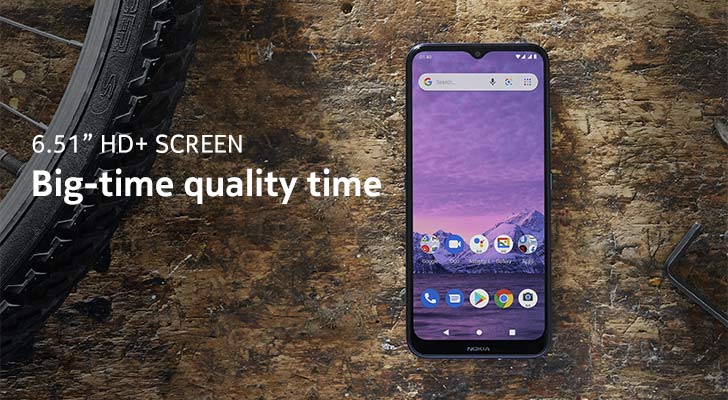 In collaboration with Google, HMD is bringing Google Pixel's camera magic to low-end Nokia phones. Nokia 1.4 features a modest 8MP + macro combination on the back and a 5MP front camera. But the Camera Go app on the Nokia new model 2021, which supports night and portrait modes, takes it a notch up above the rest.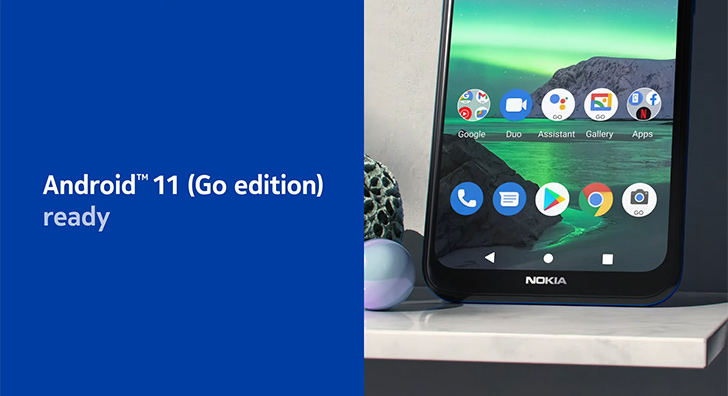 If the 'Go' moniker didn't give it away, Nokia 1.4 runs on Android10 Go. It's "Android11 ready", meaning HMD will roll out the OS upgrade to the phone as soon as it's available. The 'Go' edition of Android is designed for low-end hardware. It's light on both resources and storage. In this case, on the Qualcomm Snapdragon 215 chip. Similarly, the limited 1GB+16GB base configuration benefits from the alternative OS. The device also comes in a 3GB+64GB variant.
Lastly, the battery capacity has grown from 3000 mAh to 4000 mAh, albeit it still charges at 5W, over a MicroUSB port. But thanks to the low-end hardware and software, Nokia 1.4 is advertised to last two days on a single charge. Nokia 1.4 is available in Fjord, Dusk, and Charcoal colorways and starts from €99 (~ Rs. 19,000.)