It's been months since we started reporting the endless slew of Samsung Galaxy S20 leaks and teasers, and now the wait is over. Samsung has taken the wraps off its most anticipated flagship series for 2020. The flagship has been launched with three different editions: the Galaxy S20, the Galaxy S20+, and Galaxy S20 Ultra. The lineup features Samsung's finest powerhouses yet, but the Galaxy S20 Ultra is a true flagship of flagships.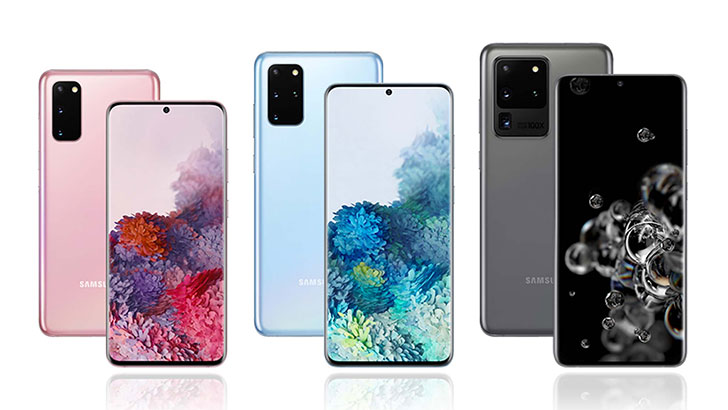 Let's kick things off with the base variant. Samsung has pushed back the side bezels, to make for an almost curved display. The Infinity-O display measures 6.2" and produces a QHD+ resolution to bring you immersive cinematic viewing experience.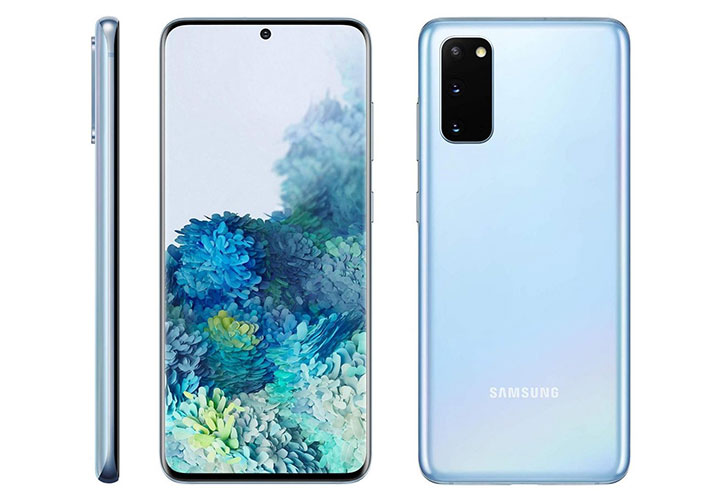 Samsung has also doubled the screen refresh rate. 120 Hz allows for better, smoother scrolling, transitions, and gaming. Under this display sits an ultrasonic fingerprint reader (the same kind that its predecessor featured, but with its kinks ironed out.)
The camera inside the tiny punch-hole is a 10-megapixel front-facing shooter. Mounted on the rear shell, you get a triple camera system. The primary lens is a 12-megapixel wide-angle camera with built-in support for OIS.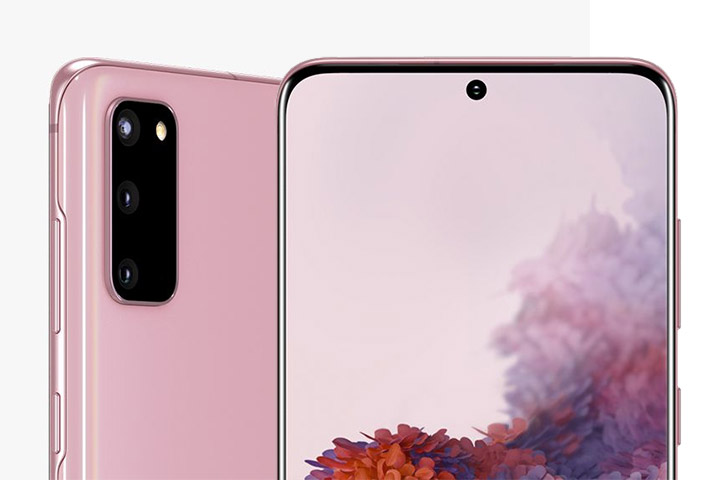 Also, part of the setup is a 12-megapixel ultra-wide camera, rounded off by a whopping 64-megapixel telephoto lens. It provides up to 3X optical zoom and up to 30X hybrid 'Space Zoom.' This optics package lets you shoot videos in 8K resolution at a 24fps rate and 4K videos at 60fps.
The power cell here has a capacity of 4,000 mAh, with support for improved wireless and wired fast-charging. The phone packs up to 12 GB of RAM and 128 GB of onboard storage. But for the LTE version, you'll have to make do with 8 GB of RAM. Priced at some 899 Euros globally, the 4G variant is expected to cost around 164,999 PKR including the taxes.

The S20+ borrows its display from the edition mentioned above, save for its dimensions. Instead of a 6.2" screen, you're looking at a 6.7" panel. The front and rear-facing cameras are also the same, more or less. But Samsung has added a fourth DepthVision lens, housed below the LED flash.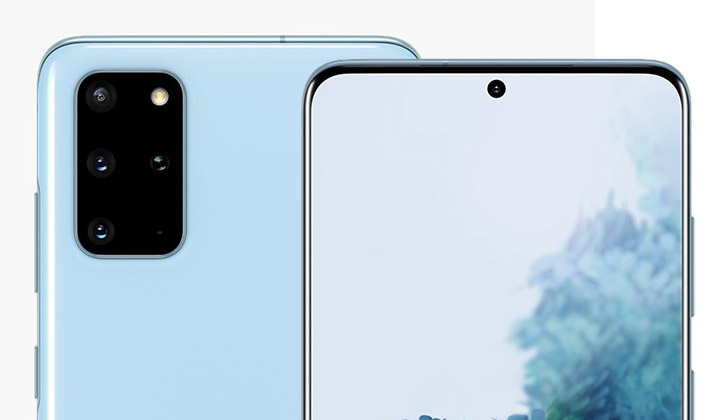 With S20+, the storage options are 512GB/256GB/128GB, paired with 12 GB of RAM. For the 4G edition, Samsung is offering an 8GB/128GB configuration. The battery also receives a bump of up to 4,500 mAh of power.
The Plus variant of Galaxy S20 comes in three variants globally. The 5G enabled 128GB & 512GB Variants and 4G enabled 128GB variant also expected to hit the Pakistani markets. The 4G variant with 128GB of storage carries a Samsung price tag of 999 Euros internationally and after the local taxes the Samsung S20+ is expected to cost us around 184999 PKR.

Now for the pièce de résistance. With its gorgeous 6.9" QHD+ Dynamic AMOLED display that delivers an extreme 120Hz refresh rate, this beast might just be Samsung's next game-changer. The Korean tech firm gave its latest flagship a considerable upgrade (especially in terms of camera performance). And it's not just a marginal iterative bump in specs either. Each hardware specification has been amped up to the max.
In its punch-hole cutout, the S20 Ultra packs a 40-megapixel selfie cam, and on the back sits a quad-camera setup that touts 'Space Zoom 100X'. You're looking at the long-rumored 108-megapixel primary sensor, a 48-megapixel periscope sensor, a 12-megapixel ultrawide camera, and finally a DepthVision lens.
The top-tier variant boasts up to 16GB of RAM and 256 of ROM. You can also choose from 12 GB versions with up to 256 GB of storage.
With that said, we are not yet sure if the Samsung Galaxy S20 Ultra will make it to Pakistan. But in case it does, the 128GB 5G enabled handset is expected to cost you around 220,000 Pakistani rupees, inclusive of all local taxes. Do you think the Galaxy S20 Ultra is a new paradigm or an expensive overkill?