Now that the rollout of the iPhone 13 Pro has begun, it has found its way on the DxOMark camera listings. The camera benchmark reviewed the Pro and ranked it among the top five smartphone cameras. Here's what they had to report.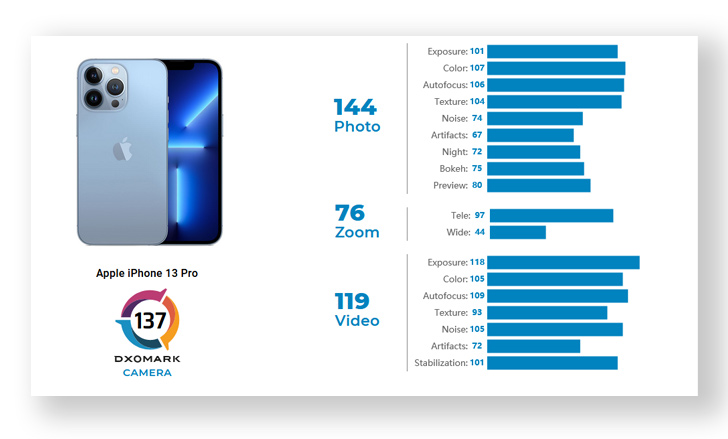 iPhone 13 Pro has improved sensors and apertures this year. The sensor-shift OIS (which stabilizes the sensor, not the lens) returns too. The telephoto camera can zoom in 3x without loss. The top-shelf Pro Max also uses the same camera, albeit a larger screen.
DxOMark notes that the iPhone 13 Pro captures accurate exposure, natural skin tones even in unusual lighting, a wide dynamic range, less noise, and smooth autofocus. These features give it an overall score of 137, ranking it at the fourth spot below the Huawei Mate 40 Pro+.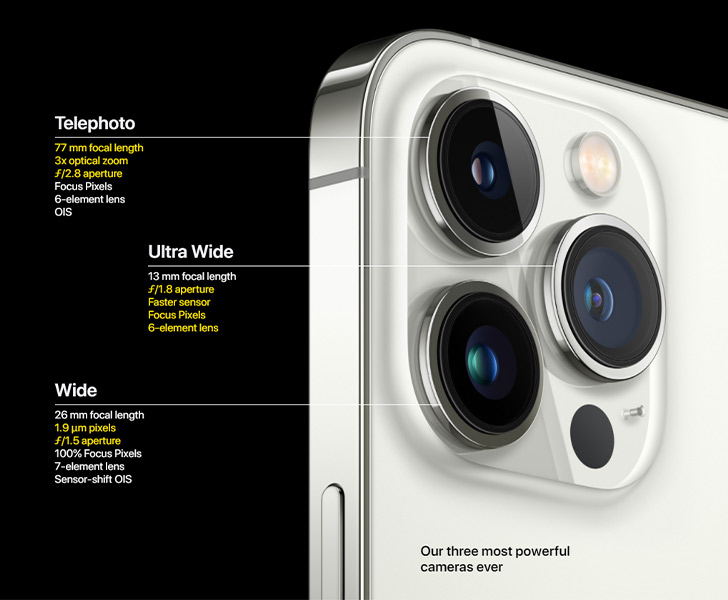 The photography benchmark hits 144 points. In contrast to last year's iPhone 12 Pro, the new Pro preserves more detail. The zoom quality — although not the highest-end in the market — has also gone from 2x to 3x. The AF tracking and smooth refocusing are even better now.
Dynamic range suffers in high contrast, low-light scenes (which also show flares and ghosting at times.) Some details are also lost in long-range zoom videos. Certain shooting conditions present a pink-white cast. The review isn't as detailed as other DxOMark benchmarks. But it gives a decent enough overview of the iPhone 13 Pro's camera prowess.