We attended the global launch event of Huawei Mate 20 Pro in London, but at the same time, we also took the opportunity to talk to a senior official of the company. Our interviewee is Kevin Ho, president of the company's handset consumer business, making him an ideal man to introduce the new Huawei flagship series.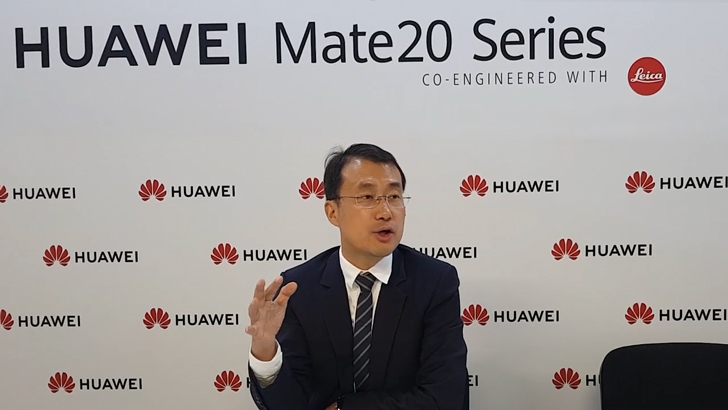 Lots of topics were covered in the conversation, but here we are focusing on the expectations of the new Mate series, as well as the global success of Huawei surpassing Apple to ranks as the world's second-largest smartphone brand.
What do you expect from the new Mate Series?
A: Our expectations are great. We consider the Mate 20 Pro to be the best phone in the world, but anyone can find something for themselves in the highest category. Those who want something unique have the new Mate RS Porsche Design at their disposal. Users who need a large phone that is more accessible with a minimum drop-in slot, the standard mate 20 can be considered than the best classic models. Likewise, if you want just the basics of Mate 20 experience, we have a Lite version that is extremely affordable.
Huawei wants to deliver 200 million mobile phones this year. Previously, we sold 150 million, and Mate phones are a very important factor in achieving this goal. The previous Mate 10 Pro was shipped in around 10 million copies, and we expect Mate 20 Pro to get even better results. To put it Simply, all cards are in our hands. We have the best phone in the world. Without false modesty, I consider that the great conditions have been achieved to make an excellent result.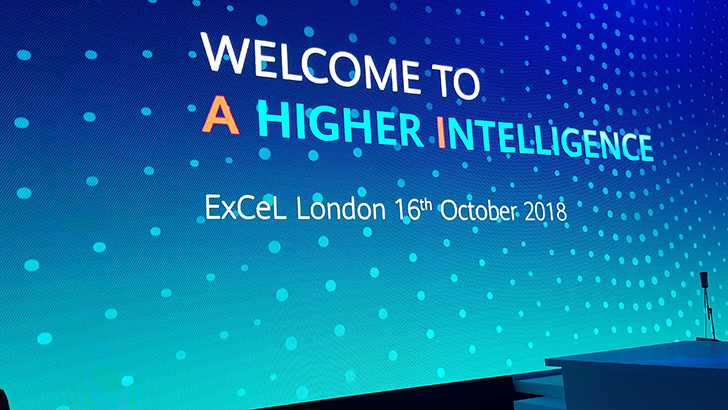 First of all, we have fantastic cameras, which have already been proven as industry-leaders, with the highest and best scores on independent measurements and testings. Then, we have a phenomenal and fast chipset with which we take the lead in the industry in terms of performance. There's an even better screen, great design and the first optical fingerprint scanner built into the screen itself. The battery is extremely important and a priority for a huge number of users, so we have equipped the phone with not only a large 4200 mAh battery but have also provided elegant ways to quickly charge it. We have a 40W quick charger, which is able to charge the entire battery in a little more than an hour, and in half an hour charges up to 70 percent. Also, there is a wireless charger of 15 W which is the fastest one in the industry. and not just that but Mate 20 pro is also capable of Reverse Wireless Charging. All in all, we bring premium experience and we believe that users will recognize it.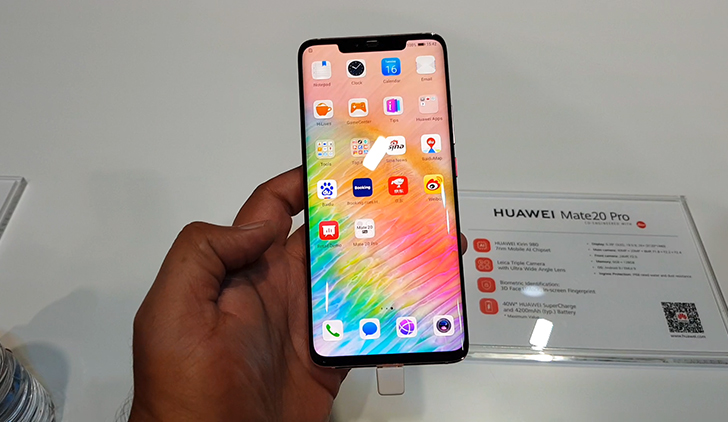 Lite or Pro version? What contributes to the success of your company? Is there a possibility of interference that would negatively affect the awareness of the Mate 20 series?
A: An interesting question. Frankly speaking, we continue to explore the effects of our brand-related policies. For now, there are several models that cover a wide price range. Like in the same Mate series, we have models that are several times cheaper than others. It may become counterproductive at some point but for now, it's certainly not like that. Users react very well because they know that the good features of one model are shared by the entire series.
For example, it's easy to see that the Mate 20 Lite comes with a great design, a great AI camera, good performance. The fact that we have a phone that raises it all at a drastically higher level, at a higher price. It basically means that we cover different categories, regardless of price. However, there is the other side of the story - when we have such a wide range of phones in the same series, promoting the best and most expensive handsets automatically promotes even the more affordable versions of the series. From this point of view, legitimate contravention is imposed - why not use the opportunity?
You've surpassed Apple by the number of copies sold. What's the next big goal?
A: Our goals are clear - we are heading towards the top because we want to be the best. We want to overcome all obstacles on this path and achieve everything that needs to be achieved. We can talk about these steps, whether we have outranked one or the other manufacturer, but the essence is clear: we want to be the number one, and I think we will succeed in doing so. This is also encouraged by the fact that we are still on an ascending path. Sales are better year after year, we are constantly growing and we are very encouraged by this fact.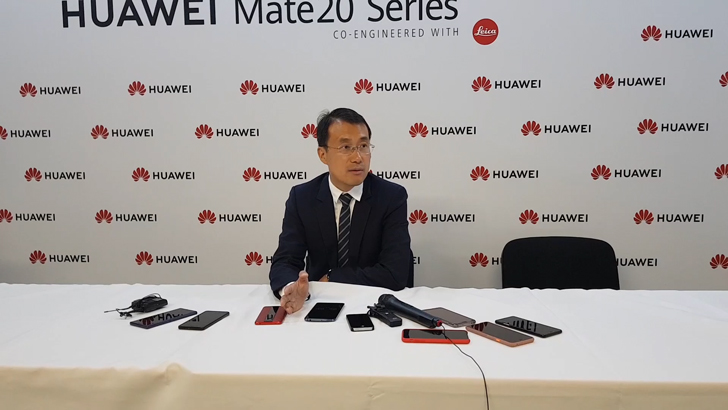 Why have you implemented a new memory card standard which is generally not widely used? Can it negatively affect the acceptance of the phone?
A: The main answer to this question is - space. We needed to free some space in order to fit in the hardware. But, we do not see any particular problem with that. Mate 20 Pro already comes with a large amount of available memory and if users want to upgrade it for some specific reason, they will buy a card that will be available at that time. Our research has shown that users of such phones are not inclined towards placing an affordable small capacity card in them. Therefore, we do not fear that there will be a negative impact when it comes to the initial position of future users of the Mate 20 Pro phone.
What makes Huawei such a successful company, especially in the mobile phone market?
A: Different answers can be given to this question, but we are deeply convinced that we are successful because of our commitment to invest in new technologies. Of course, there are many other factors and sectors of the company that are responsible for success, from marketing and sales to the design team. All of them are working hard to get our products to customers. However, in Huawei, we are very strict on this issue - Every year we invest at least 10 percent of our revenue to the research and development.
R & D is a crucial part of our company and so we are dealing with it. Of the aforementioned amount, a significant portion is constantly dedicated towards the long-term research and development of technologies that are not so visible just yet but will surface in the future, in few years or even decades. We will continue to do this because we think that this is the only way that will enable us to always have an answer ready for all market challenges and imposed standards, as you normally see with all the new generations of Huawei smartphones.