Maintaining the legacy of the Note series by Infinix, the new speed king, The Note 8 is on its way. After the amazing response of Infinix Note 7, the brand is now changing the paradigm by bringing a new variant to the Note series which is made after taking into consideration the feedback of customers regarding its predecessor. The Note 8 is coming with a 64MP quad rear camera with night mode, 6 AI-Cameras, and a MediaTek Helio G80 super-fast gaming processor.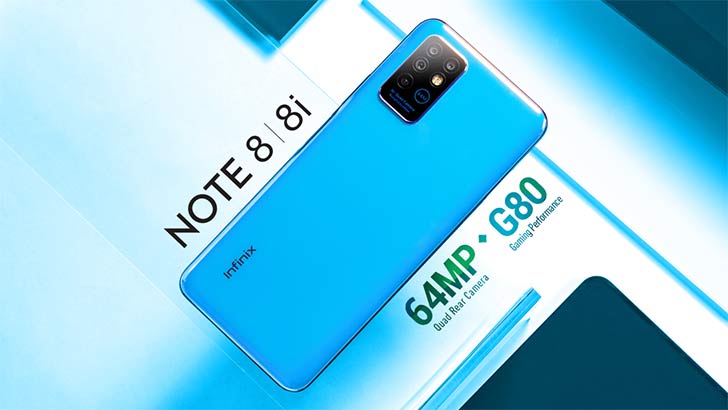 Infinix Note 8 is said to have a splendid 64MP Quad rear camera, ensuring highly detailed images that can endure maximum pinch in zoom without pixelation. The ultra-night mode on Note 8 is revolutionizing night photography for the enthusiasts by giving vivid, clear as day images in low light. Additionally, the macro lens gives amazing detailing to its subjects, giving the users a chance to explore the world around them up close. It also features image stabilization during video recording, letting the user record smooth footage. It would be unfair to not mention this here but Infinix Note 8i is said to be Pakistan's first dual punch hole camera phone under PKR 30K.
With the emerging competition in the mid-range market, chipset plays an essential role for potential customers. MediaTek Helio G80 is the most recent addition to the gaming chipset community which is a very short duration has proven to be one of the best mid-range gaming chipsets to be launched in 2020. For Infinix Note 8, MediaTek Helio G80 is paired with 6 gigs of RAM.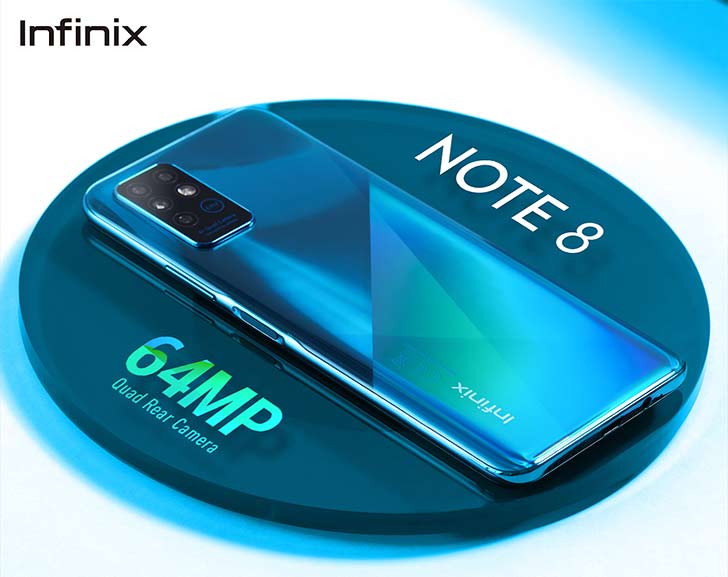 The optimized software on this upcoming addition to the Infinix price list is coupled with the MediaTek Helio G80 processor that gives out an ANTUTU score of 196277 with a multi-core score of 1348. This ANTUTU Score is even better than the Snapdragon 665 and Snapdragon 660. The single-core score is 377 which easily beats the scores of Snapdragon 665 and Snapdragon 660.
While researching for this phone, we came across a review about Infinix Note 8 by a very well-known and leading tech blogger Marques Brownlee, where he gave many detailed insights, you can find about it from the video below.
The feature which MKBHD liked the most is the Multi-tasking pop-up which allows you to do several tasks at the same time, so now you can text while playing without any disturbance.
In a nutshell Note, Infinix Note 8 seems to be a very impressive mobile phone functionally and aesthetically. We are very excited to see how these phones perform in a market like Pakistan, what are your thoughts about this let us know in the comments below!