In China, Huawei is soon dropping a new smartwatch, the Huawei Watch D. The wearable was leaked in photos. Plus, we got a peek into the features. The Watch D is Huawei's first smartwatch to offer blood pressure monitoring.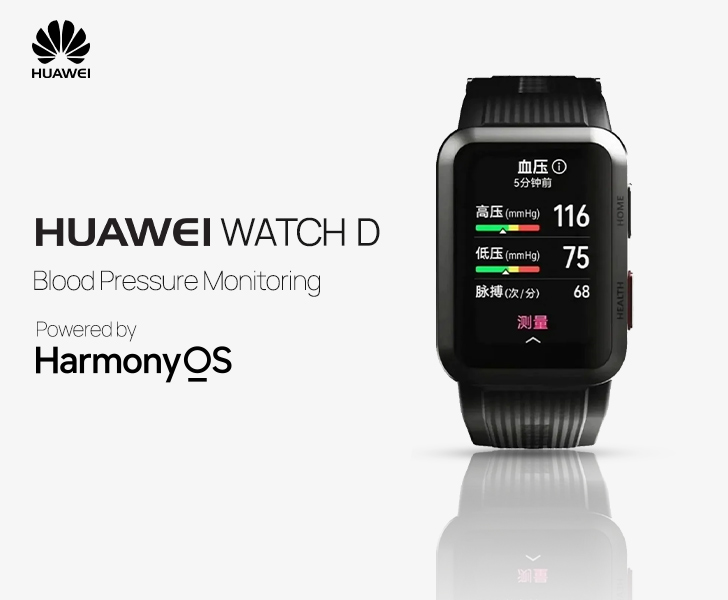 Two photos showcasing the retail box for the Huawei Watch D surfaced on the Chinese microblogging website Weibo. They contain a front preview of the smartwatch. As seen, the Watch D has a squared-off, rectangle-like design. It comes in at least one black color. Two buttons are embedded in the casing.
The mockup on the packaging has the blood pressure monitor pulled up on the screen, the highlight of this wearable. It's rare for smartwatches to have blood pressure monitoring. The Watch D is certified in China as a Class II medical device.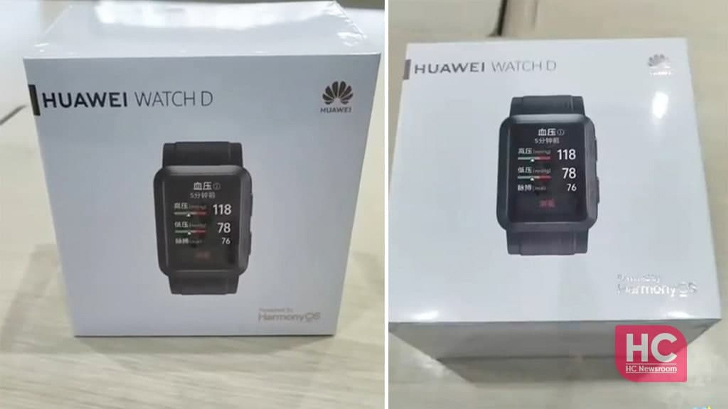 New model Huawei phones are not coming to Pakistan but we might see the Watch D landing in Pakistan. Not only can the watch estimate your blood pressure, but it also tracks and reminds you about the readings throughout the day. Also, other health and fitness features, including calorie tracker, step counter, sleep cycle monitoring, and weight tracking, are available. The HarmonyOS powers the Huawei Watch D.
We'll learn more when the Huawei Watch D debuts on December 23. Huawei has a big event planned for the day. But, of course, the show's star is the Huawei Mate V (Huawei's first clamshell smartphone.)