Following months of render leaks and teasers, we've finally got our first look at the live images for the upcoming Huawei P40 Pro. As is customary with live photos, these real-life photographs of the Huawei P40 were also spotted in a subway (as have been many Samsung, Xiaomi, and Honor devices before). The leak came through Weibo and was shared by the well-known tipster, Digital Chat.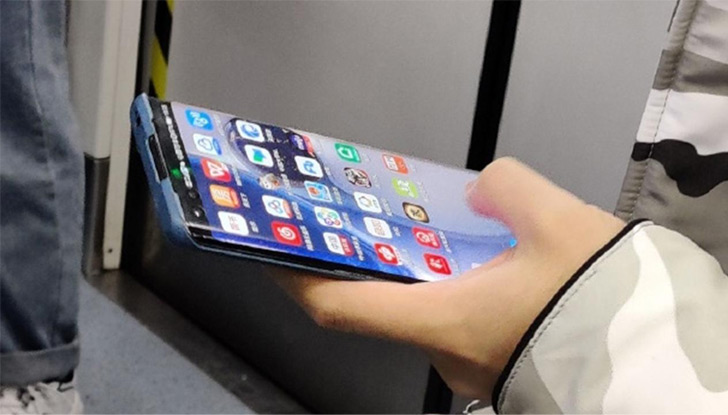 The image in question showcases the 'Pro' variant of the long-anticipated Huawei P40, but it's a bit difficult to appreciate the whole design since a case obstructs it. From previous reports, we know that the dual-curved display melts around all sides. And you can make out these 'melting' side bezels, even with the plastic case on.
Although it's not readily apparent because the status bar is set to black, you can also spot the twin-camera punch-hole on the top left corner.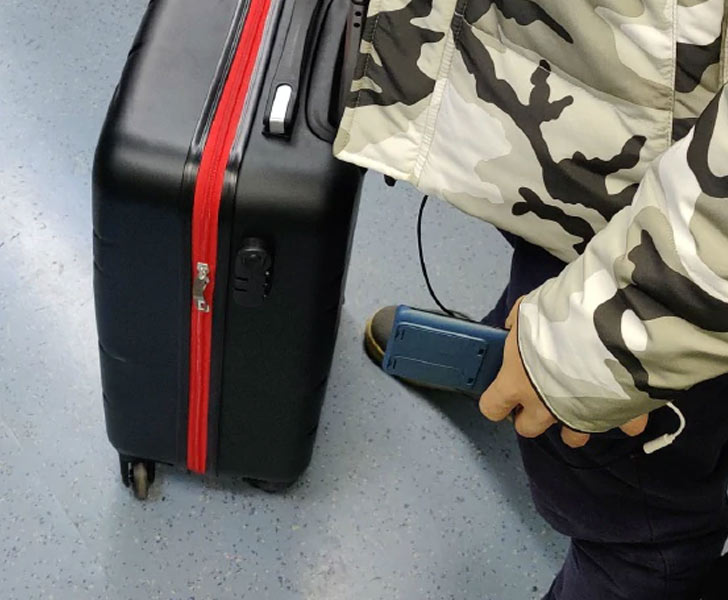 The second image showcases the back of the phone, but unfortunately, the case covers the entirety of the rear-shell, including the (already leaked) domino-shaped camera bump. Early CAD renders have shown the camera layout, which divides the lenses into two columns. And pictured below, the optics setup is concealed by the two plastic flaps, presumably each for one set of cameras.
Note that the front design mirrors the already leaked details, so it stands to reason that the back panel will reflect the leaked renders as well. In a nutshell, the photographed P40 Pro is consistent with the leaked renders, which lends them more credibility.
Digital Chat took down their original post that showed off these photos, but not before it was already saved and shared around the web. The CEO of the Huawei Consumer Group, Richard Yu has confirmed that the P40 trio (the P40 Pro, P40, and P40 PE) will be unveiled in March this year, at a launch event in France. So more live images should surface in the weeks that follow along with the Huawei Prices.