Huawei has fast become the purveyor of some exciting and innovative smartphones on the market, and the upcoming Huawei P30 and Huawei P30 Pro are two of the most promising handsets of 2019. The P30 series has been the subject of leaks for quite some time, but the company has now officially confirmed the launch event to be held in Paris on 26th of March.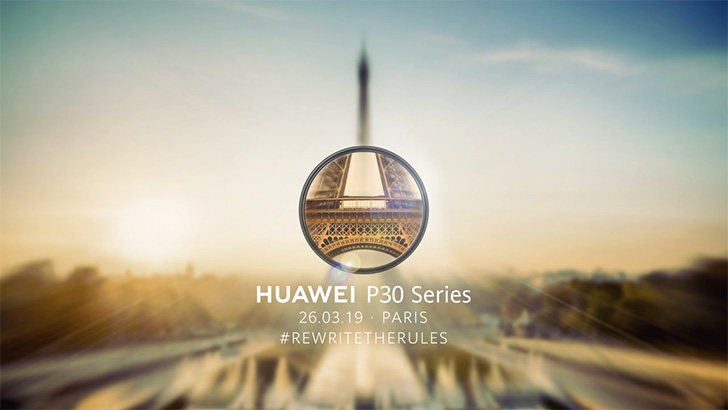 Huawei shared a video that apparently did not reveal much about the flagship, though it does mention something about rewriting the rules. The teaser seems to be suggesting better overall camera capabilities with more optical zoom. According to rumors, there can be up to 5x of optical zoom.
Rules were made to be rewritten. Paris, 26.03.2019. #RewriteTheRules #HUAWEIP30 pic.twitter.com/hFzZI3pVYr

— Huawei Mobile (@HuaweiMobile) February 19, 2019
Huawei will also hold a public event on Sunday 24 February in Barcelona on the eve of the Mobile World Congress where it is expected to present its first folding smartphone with 5G network connectivity alongside other devices. Though not confirmed, we can also find an early preview of the P30 series there.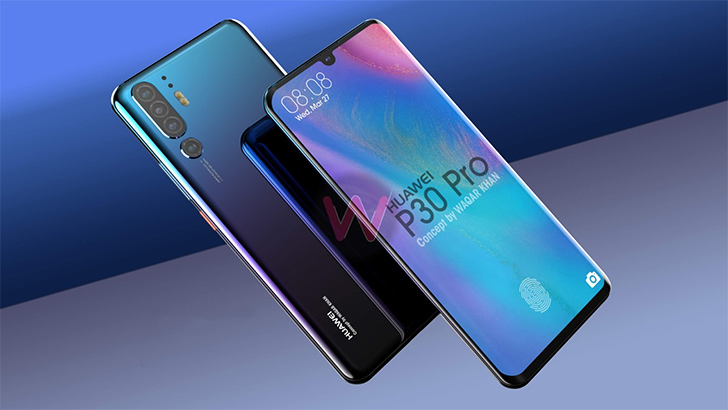 From the earlier leaks, we already know that the P30 Pro will get a Quad camera setup whereas Huawei P30 will feature triple cameras at the back. nevertheless, the exact specification of the P30 cameras still remains a mystery. The fingerprint reader is not visible at the back on both the devices, which could only mean that it comes with an in-display fingerprint sensor.
The P30 Pro, however, is rumored to feature Sony's new 38-megapixel IMX607 camera as the main camera. The sensor comes with a new pixel arrangement that utilizes white pixels to capture more light, thus enhancing the overall sharpness and detail in the images. According to some rumors, the phone also utilizes a periscope solution that drastically reduces the thickness of the entire cameras.
---
CLICK HERE TO SEE
Huawei P30 Pro's Leaked Specs and Expected Price
---
Huawei has a tradition of introducing better camera capabilities with a new P-series every year. We can expect the same leap forward this spring too, as compared to last year's P20 Pro and Mate 20 Pro. In addition to the top-of-line models, the P30 is also likely to include a P30 Lite, which may get announced earlier.
---
CLICK HERE TO SEE
Huawei P30 Pro's Leaked Specs and Expected Price
---