Xiaomi Mi 9 is continuously making headlines just days before its official launch. Now it's the AnTuTu benchmark score of the device where the upcoming Mi 9 scored 387,851 points. It is the highest score ever, obtained on a device equipped with Snapdragon 855.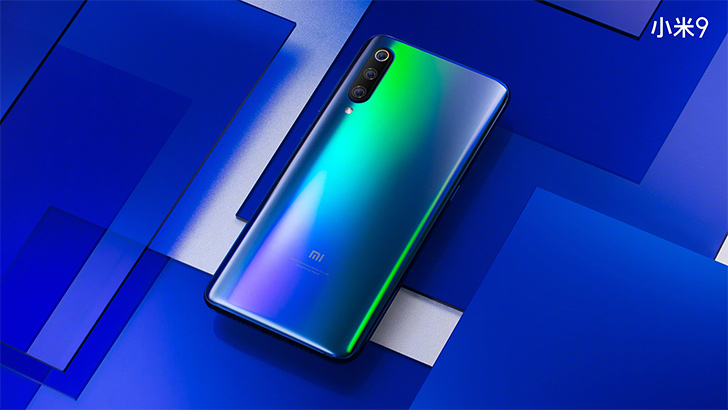 Known internally as "Battle Angel", the Mi 9 is designed to be both beautiful and strong. The handset will be released on February 20th but the company's vice president Xiang Wang, could not resist sharing the device's achievement at AnTuTu benchmarks.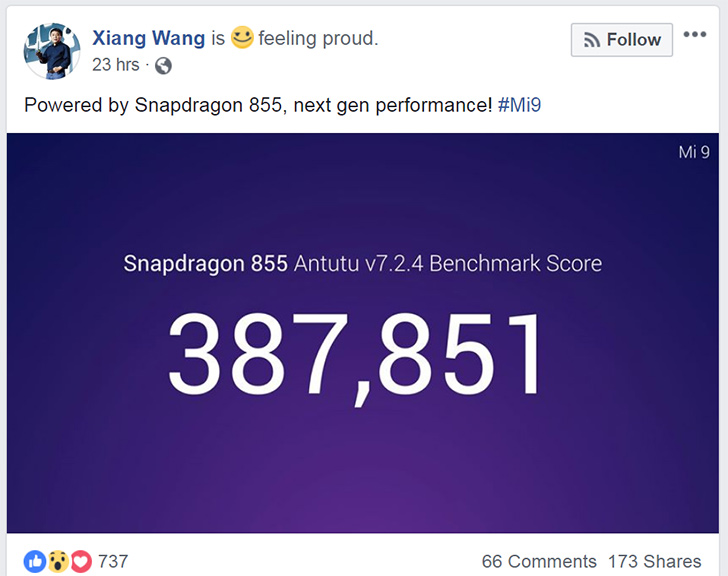 Its an undeniably awesome score that even surpasses the Galaxy S10 Plus's final AnTuTu score of 326,185. However, do remember that the flagship variant of S10+ used in the same tests was running on Exynos 9820 processor and not the Snapdragon 855. Something that actually makes all the difference. But hey, Xiaomi knows how to create hype before its releases, right?
If there is a brand that knows how to create a desire for its products, it is Xiaomi. Just yesterday it shared some photographs taken with the device itself to show its camera capabilities and now this test. Chinese technology has not reached this level for nothing, so the expectations for Mi 9 are quite high.
---
ClICK HERE TO SEE
Xiaomi Mi 9's Leaked Specs & Expected Price
---
Xiaomi Mi 9 will come equipped with the Snapdragon 855. On its back, we have a triple camera that we can count on as it promises some good results for its price range. All the technical specs are already out, the price tag might be the only thing that remains to be unveiled. For those who don't know, the fingerprint sensor is built into the screen, so no more reaching out to the back with your index.
---
ClICK HERE TO SEE
Xiaomi Mi 9's Leaked Specs & Expected Price
---