Xiaomi was one of the first to kick off the Mobile World Congress 2019. Chinese giant picked up Mi Mix 3 and presented its 5G version. However, it does come at an interesting price for a 5G handset.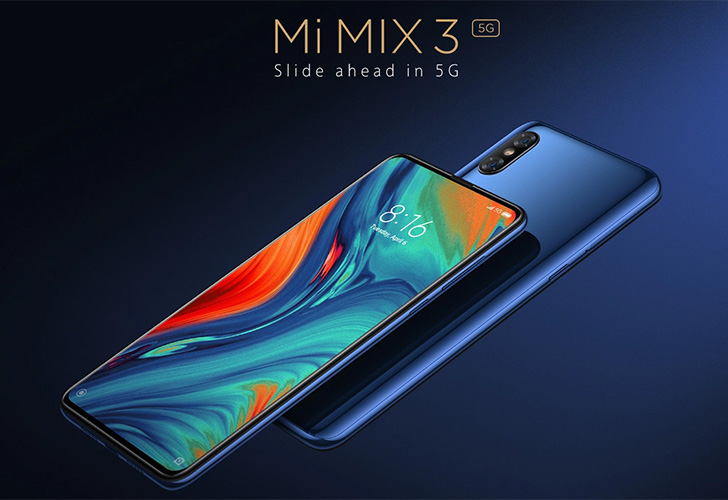 The Xiaomi Mi Mix 3 5G is an almost a perfect smartphone. Given that it costs around 599 euros for cutting-edge technology, The budget-oriented 5G smartphone is expected to become one of the most commonly used in the coming days.
As opposed to the Snapdragon 845 on the older Mi Mix 3, the latest 5G model comes equipped with Snapdragon 855. In addition, it features an X50 modem which is exactly where the speed magic happens. In fact, the download data speeds are now claimed up to be 2Gbps.
Rest of the specs are the same as the earlier Mi Mix 3, We have the same sliding mechanism to access the front cameras, with same 24MP + 2MP sensors. however, instead of the aluminum, the body now comes in ceramic - something that adds more resistance and durability.
Xiaomi did end up improving something that is always welcomed - the battery. We went from 3200mah to a whopping 3800mAh battery in Mi Mix 3 5G. Taking the processor and 5G into account, it's an upgrade that is embraced at all levels.
Overall it's expected to be a heavy smartphone. Not only just featured wise but physically too, the earlier Mi Mix 3 variant weighed around 218 grams and that too with a lesser battery. The 5G variant comes in ceramic design instead of aluminum but the weight is still not expected to reduce much as it now comes with a bigger battery.
---
CLICK HERE TO SEE
Xiaomi Mi Mix 3 5G's Official Specs & Expected Price
---
A premium quality 5G Xiaomi smartphone for 600 euros seems like a bargain for the Europeans but for Pakistan, it's a different story. The price end ups crossing the One hundred thousand rupees barrier when you exchange it to the local currency and add those hefty taxes.
---
CLICK HERE TO SEE
Xiaomi Mi Mix 3 5G's Official Specs & Expected Price
---