Chinese smartphone maker Vivo is the pioneer of the pop-up front camera setup. Retractable front camera seems like an ideal solution towards a true bezel-less smartphone and Vivo V15 Pro is a living example of that. However, the single front camera has its limits, so Vivo is now working on a dual selfie camera smartphone based on the same pop-up mechanism.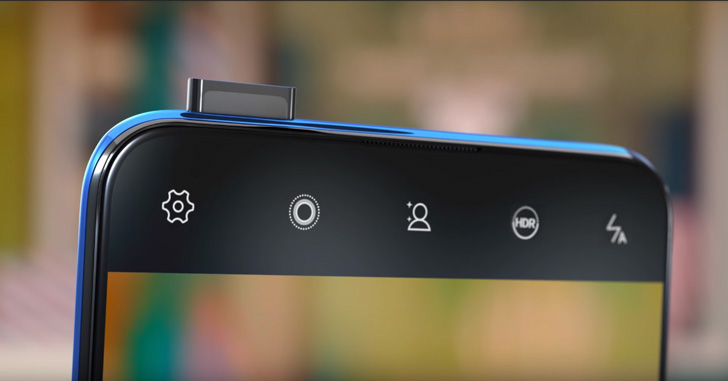 Vivo has registered a patent at the intellectual property office in China. The concept got registered last Friday and the preliminary sketches have already surfaced the web.
A dual pop-up Front camera setup may be the next step
Most of today's smartphone users are content with the rear camera quality but do seem to complain about the inferior front camera results. So this indeed looks like a good initiative.
A Vivo smartphone with Two pop-up front cameras would certainly create some buzz. In addition, the Chinese market is much more experimental and accepting towards the more unusual designs.
Just look at the Xiaomi Mi Mix 3 with its slide mechanism or the Oppo that have already featured rotating cameras. Vivo has a very interesting exploration opportunity here.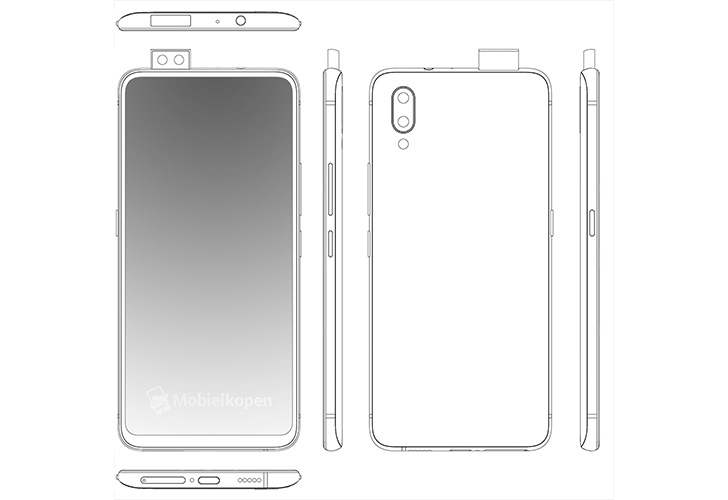 Western manufacturers, however, prefer to avoid too high a complexity in their equipment, for obvious reasons of increased production costs. Most prefer not to have any removable part that can somehow compromise the overall design.
---
ALSO READ
Vivo V15 and V15 Pro are now Available to Pre-Order
---
Although these are some valid arguments, manufacturers like Vivo have managed to produce some really good and durable products with removable parts. However, these are always more susceptible to breakdowns or damage in case of a fall.
Nevertheless, there is a promising market for this type of smartphones. In addition to being something different and innovative, it is an ideal solution to get rid of the notch, something that the manufacturers are now desperately trying to avoid.
---
ALSO READ
Vivo V15 and V15 Pro are now Available to Pre-Order
---