Vivo had scheduled the Vivo APEX 2020 launch on February 24 at the MWC 2020, but the manufacturer had to push back the launch when the event in Barcelona was canceled. Vivo has now shared a revised launch date. As per the official announcement, the Vivo APEX 2020 will soon debut in China on February 28.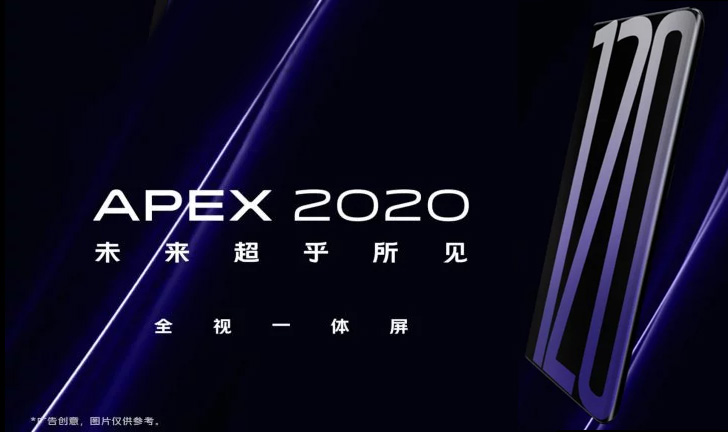 Note that Vivo uses the APEX family to showcase the latest cutting-edge, and often innovative, experimental tech in the smartphone industry. Its predecessors, APEX 2018 and 2019 were the earliest models to feature motorized pop-up modules for mounting selfie cameras. And based on leaked renders, the 2020 iteration, Vivo will be introducing the first under-display selfie camera to the market.
A promo poster of APex 2020 hints that the device will also debut with a slightly curved display that delivers an exceptional 120Hz refresh rate for a buttery smooth UX. We're also expecting a higher-than-typical screen-to-body ratio and an in-display fingerprint reader.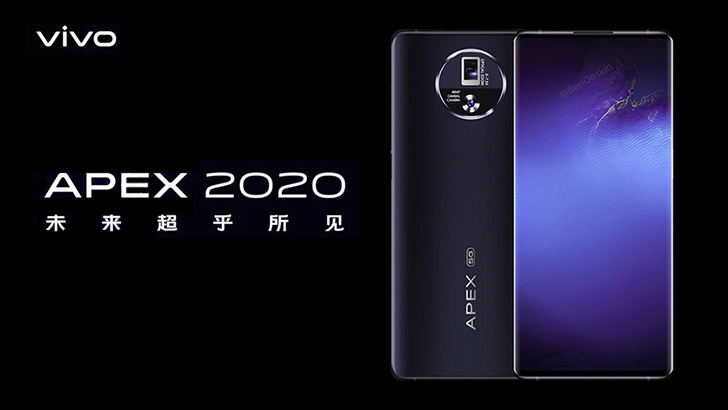 Another promo poster for the APEX 2020 showcases the rear camera setup is housed inside a circular bump, that protrudes out the rear-facing panel. The details for the camera package are thin on the ground, but if the poster is anything to go by, you're looking at a square-shaped periscope sensor that offers lossless optical zoom. Official ads point to 5-7.5x optical zoom.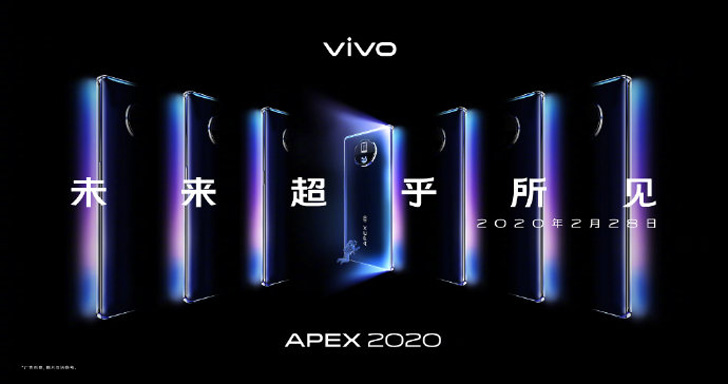 Also part of the setup is a 48-megapixel primary shooter that features a 'gimbal'. You find gimbals in professional camera rigs, designed for superior image stabilization. But the gimbal here will be a miniaturized version, in the same vein as Optical Image Stabilization.
No words on the costing yet but the cutting edge device will surely hold an insanely high Vivo price tag. The specifications under the hood are a mystery as of yet. Still, Vivo's ads mention support for 5G connectivity, which narrows the SoC on board to one of the two choices: a Snapdragon 865 chip or a Snapdragon 765. The launch event will be online-exclusive, and you can stream at 8:00 AM Pakistan standard time on the 28th of February.