Just days before the official launch of Vivo APEX 2019, Leaker Ben Geskin steals the show from Vivo. In a recent tweet, the guy shared some exclusive images, revealing the mesmerizingly beautiful design of the phone.
On 24 January, in exactly two days, Vivo is officially going to introduce its "Waterdrop" smartphone. The manufacturer created a lot of pre-launch hype through a teaser video claiming the New Apex 2019 to be as round and smooth as a drop of water, with no edges or buttons.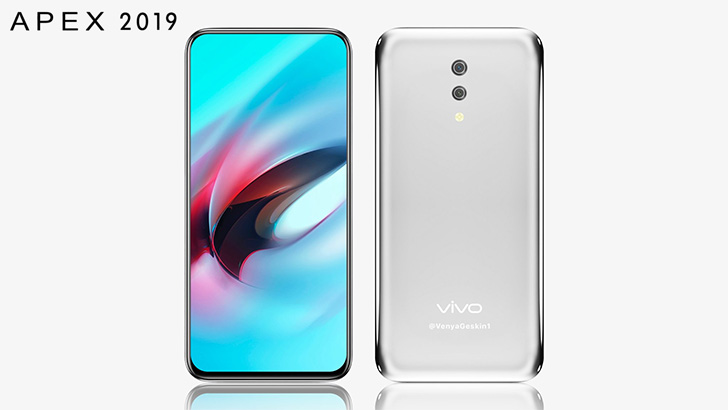 It all got true as the design is now confirmed by the rendered image leaked by Ben Geskin, who is known to be a reliable source. Indeed, the Vivo APEX (2019) literally shines with a completely round design and an edgeless full-view display. If it would have been a Samsung, the South Koreans would surely have called it a "New Infinity". What's Noticeable though, is the absence of the front camera as there is no sign of a selfie camera far and wide.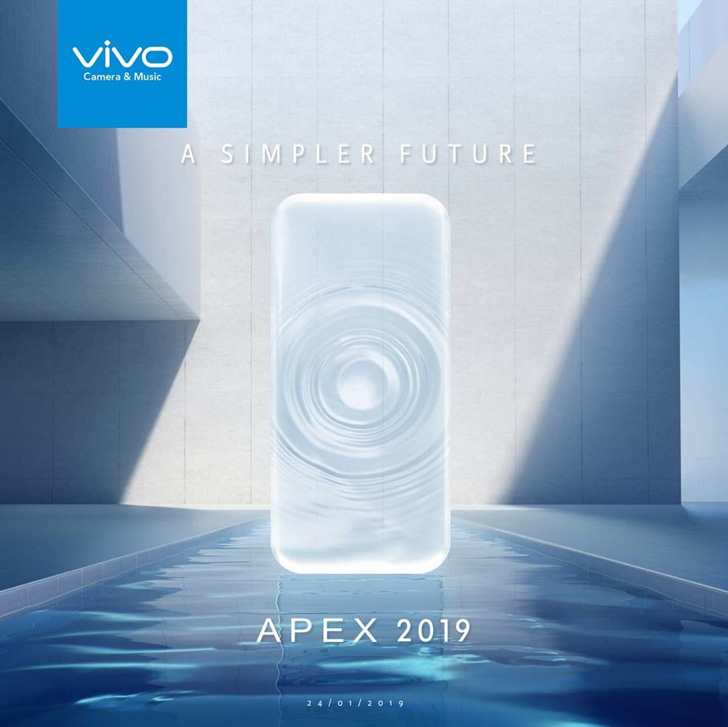 Either Vivo hid it so cleverly under the display that it is almost invisible or there isn't one at all and the glossy back of the smartphone showed in rendered images is also supposed to serve as a mirror while talking selfies from the back camera setup. However, the lack of a fingerprint scanner is quite obvious as it would be having an in-display scanner.
---
CLICK HERE TO SEE
Vivo Apex 2019's Rumored Specs & Expected Price
---
The device is rumored to come with 8GB/10GB of RAM, and 128/256 gigs of inbuilt storage, with Snapdragon 855 processor under the hood. Though Apex 2019 is said to be launched on 24th of January, there is no official confirmation yet so it might end up unveiling at MWC 2019 next month in Barcelona.
---
CLICK HERE TO SEE
Vivo APEX 2019's Rumored Specs & Expected Price
---