As the end of 2019 draws near, chip manufacturer Qualcomm is gearing up to introduce the successor to this year's Snapdragon 855+ which powers almost every major Android flagship launched in 2019. The next addition to the Snapdragon family – dubbed Snapdragon 865, has already been officially announced and might be unveiled as early as December. But prior to this unveiling, a recently surfaced leak gives us a glimpse into this next-gen chip that will be driving the next generation of flagship smartphones.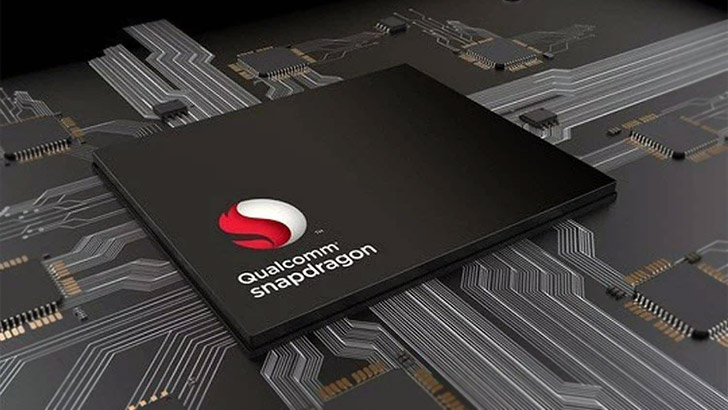 The aforementioned source claims, that after running benchmark tests, you can see a performance jump of roughly 20% from Snapdragon 855+. But even with its improved architecture (more on that in a few), Snapdragon 865 might fail to pull ahead of A13 Bionic's CPU performance, so we're not holding our breath.
We also get a peek into the processor and GPU configuration revealing a near-identical 8 core setup in a 1+3+4 arrangement. The first CPU will be a Cortex A77 clocked at a 2.84 GHz, the remaining three and four cores max out at 2.42 GHz and 1.84 GHz, respectively. There's a step-up of 17-20% in GPU performance as well, thanks to the shiny new Adreno 650 GPU clocked at 587 MHz.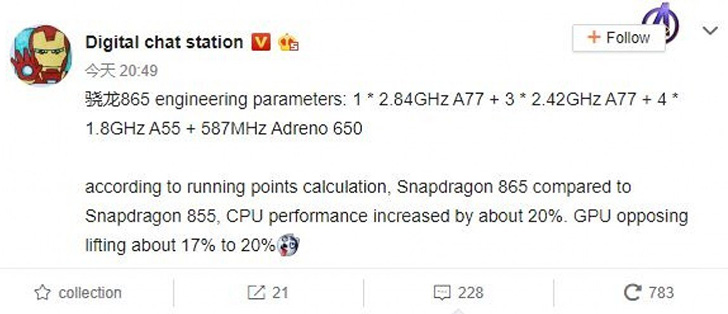 The tipster further reveals that the Snapdragon 865 will arrive in two different variants, currently, code-named "Kona" and "Huracan". But as opposed to previous iterations, one of these SoC will offer native support for 5G, owing to the Snapdragon X55 modem that will be baked into it. The other SoC will lack this modem, and in turn, 5G support. But more importantly, the funding that would have otherwise gone towards developing better cooling solutions for this upcoming chipset, will now be dedicated towards the X55 modem.
On a final note, you can expect this purported rendition to offer better image processing and machine learning features, as well as improved battery life. And you won't have to wait for too long as Qualcomm is all set to unveil the Snapdragon 865 on the 3rd of December, 2019.