Samsung has released the One Hand Operation+ application on play store to add one-handed easy navigation functionality to its smartphones
Similar functionality has previously been offered by an app called Good Lock 2019 but the app had its own issues. The Good Lock app was not only geographically restricted to only a few countries but was also limited to Samsung's own Galaxy App Store. Now, however, One Hand Operation+ is widely available on Google Play Store and can also be downloaded to Samsung phones in Pakistan.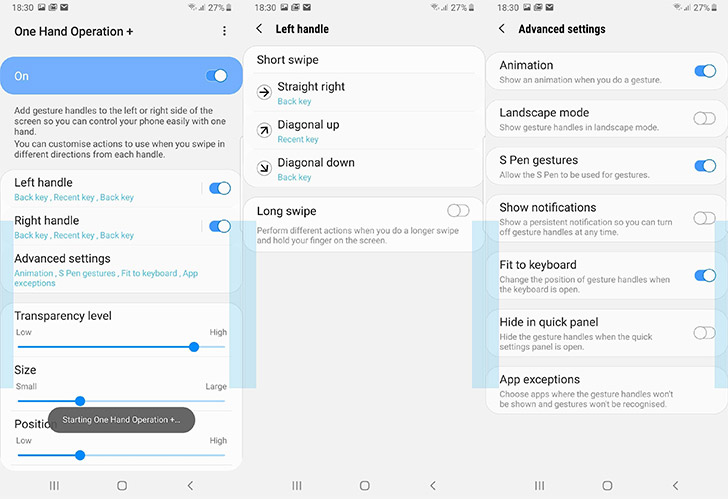 The application allows you to add a variety of navigation gestures from the edges of the screen. In addition to the Back, Home, and Recent keys, many other gestures such as taking Screenshots, accessing notification panel, launching google assistant can also be defined and then used just by swiping from the edges.
---
CLICK HERE TO READ
Oppo F11 & F11 Pro are coming to Pakistan with 48 MP Camera
---
For now, up to eight different gestures can be used at a time. One can easily replace the navigation buttons at the bottom of the screen with many other options such as to turn off the screen or to capture a screenshot. The functionality of the gestures can also be customized and fine-tuned.
The app is currently limited to the Samsung Galaxy devices only. As the name suggests, the app's easy navigation functionality can make it easier for you to use the phone with one hand. If you are interested and also use a Samsung Galaxy smartphone, the link to the download is provided below.
---
CLICK HERE TO DOWNLOAD
Samsung One Hand Operation+
---