If you follow the fascinating world of folding phones, you might already be familiar with the Oppo X 2021. It's a concept device that can seamlessly retract into or unroll into a phone or tablet form at the touch of a button. Such a design sidesteps the fatal flaws of the book-like folding mechanism that Samsung has been favoring for the past two years. So it was only a matter of time before this industry leader in foldable phones took a crack at this form factor. Meet the newly-patented Galaxy Z Slide.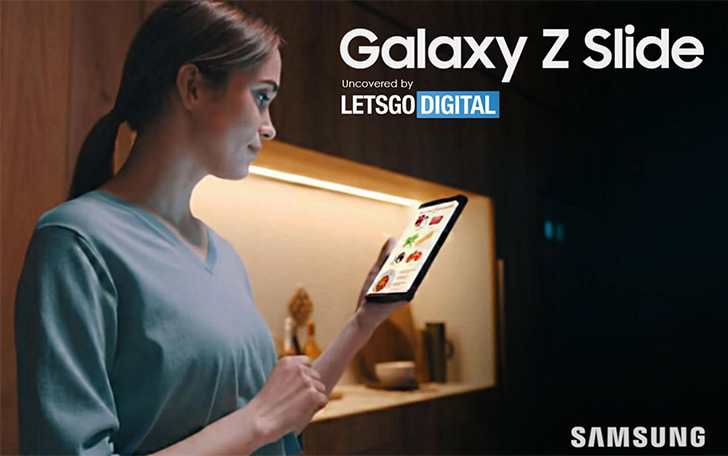 Last week, Samsung filed a trademark for the brand name 'Samsung Z Roll' with the European Union Intellectual Property Office (or EUIPO for short), as reported by LetsGoDigital. We expect it to be their first product with a rollable screen.
Right on the heels of the Z Roll, the manufacturer has also applied for a new 'Samsung Galaxy Z Slide' trademark with EUIPO. Although it has yet to be formally confirmed, LetsGoDigital notes that the Z Slide could use a vertically sliding display, while the Z Roll will stretch side-to-side. Think of the Galaxy Z Flip and Z Fold for reference.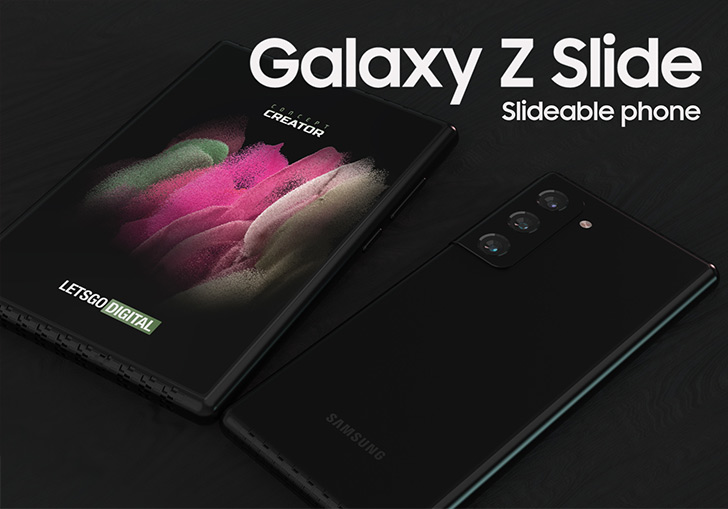 It's also possible that Samsung has trademarked the two brand names for the same device. At any rate, the phone or phones will use rollable screen technology at a flagship Samsung mobile price. The brand has already showcased the prototype for this next-gen display at the SID 2021 exhibition.
Rumor has it that Samsung will continue expanding the iconic S-pen experience to its other flagship lines. It started with the recent Galaxy S21 Ultra and goes on with the upcoming Galaxy Z Fold 3. Based on the trademark document mentioned above, the Z Slide will support the stylus too. The launch for the Z Slide and (or) Z Roll is expected in the latter half of 2021.