At the Samsung Galaxy S20 launch event on February 11, the next generation of Samsung's foldable phones: the Galaxy Z Flip, will be making a debut. This model is speculated to be more pocket-friendly than its predecessor, the Galaxy Fold. Since it's more affordable, it'll be reasonable to expect specs that are on the lower side of the average. And thanks to a new leak, we get a peek into these modest specs.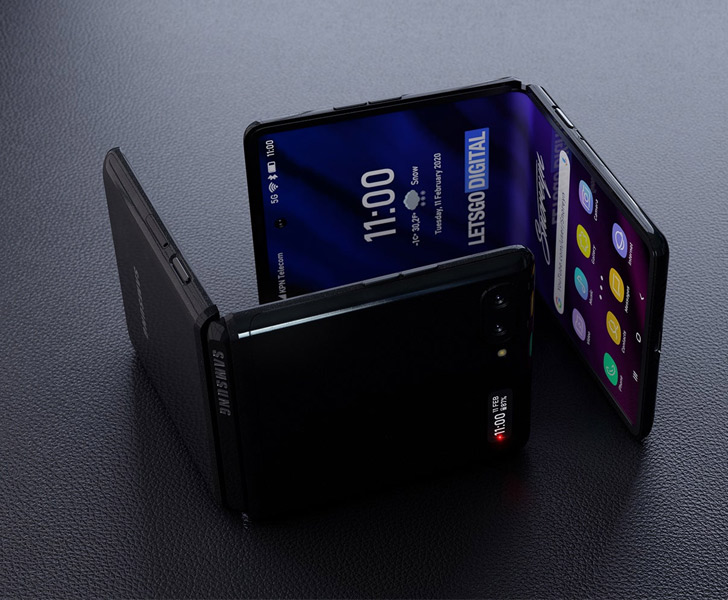 The leak comes from Twitter account @ishanagarwal24, who reports that the Samsung Galaxy Z Flip will pack a 12-megapixel primary lens -- something which may come as a disappointment if you were expecting the 108-megapixel shooter which Bloomberg had reported. On the front, you get an equally underwhelming 10-megapixel selfie cam. Keep in mind that Samsung is shooting for a price tag well below $2000, so cutting a few corners only makes sense.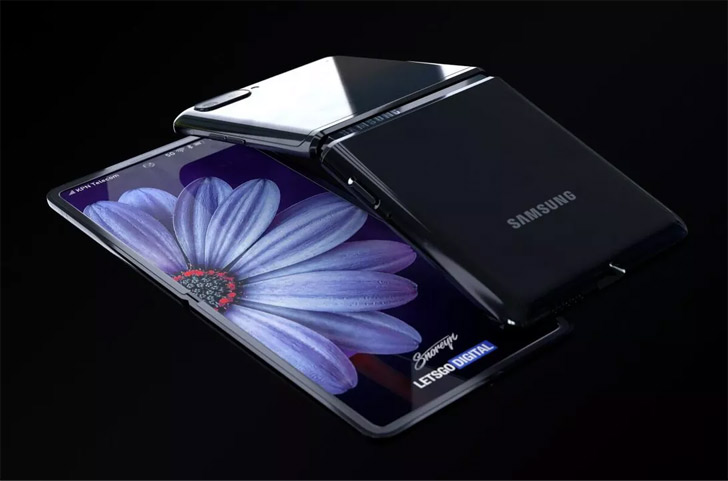 The tipster further details that the Galaxy Z Flip will sport a 6.7-inch Dynamic AMOLED display that, of course, folds in on itself in a clamshell fashion.
At the phone's heart sits a power Snapdragon 855 chipset, rounded off by up to 256 GB of native storage. The leak fails to mention the amount of RAM, but it does claim that you might be looking at either 3,300 mAh or 3,500 mAh of power (corroborated by an XDA post).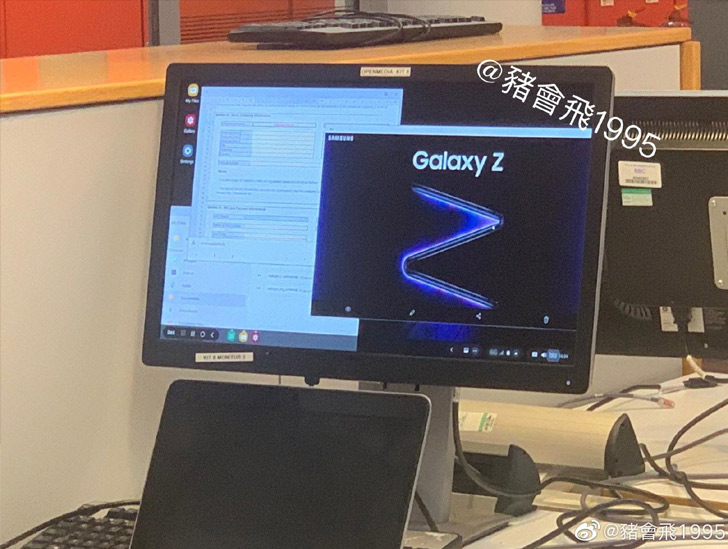 In related news, a leaked live image showcases a promo poster for the Galaxy Z Flip. It depicts a double-hinged build, that is unfurled to resemble the alphabet 'Z.' This Z-shaped build is likely just a stylistic choice for the promotional poster and doesn't reflect the actual design language of the phone. The Folding Z series is expected to arrive carrying some high-end premium Samsung prices.
The color scheme for the Galaxy Z Flip is exciting too. Speculation suggests that Samsung will offer the rear shell in limited edition Pink, Red and Blue hues, exclusively for its South Korean customers. As for the other markets, you'll have to make do with the standard Black, Purple, and White color options.